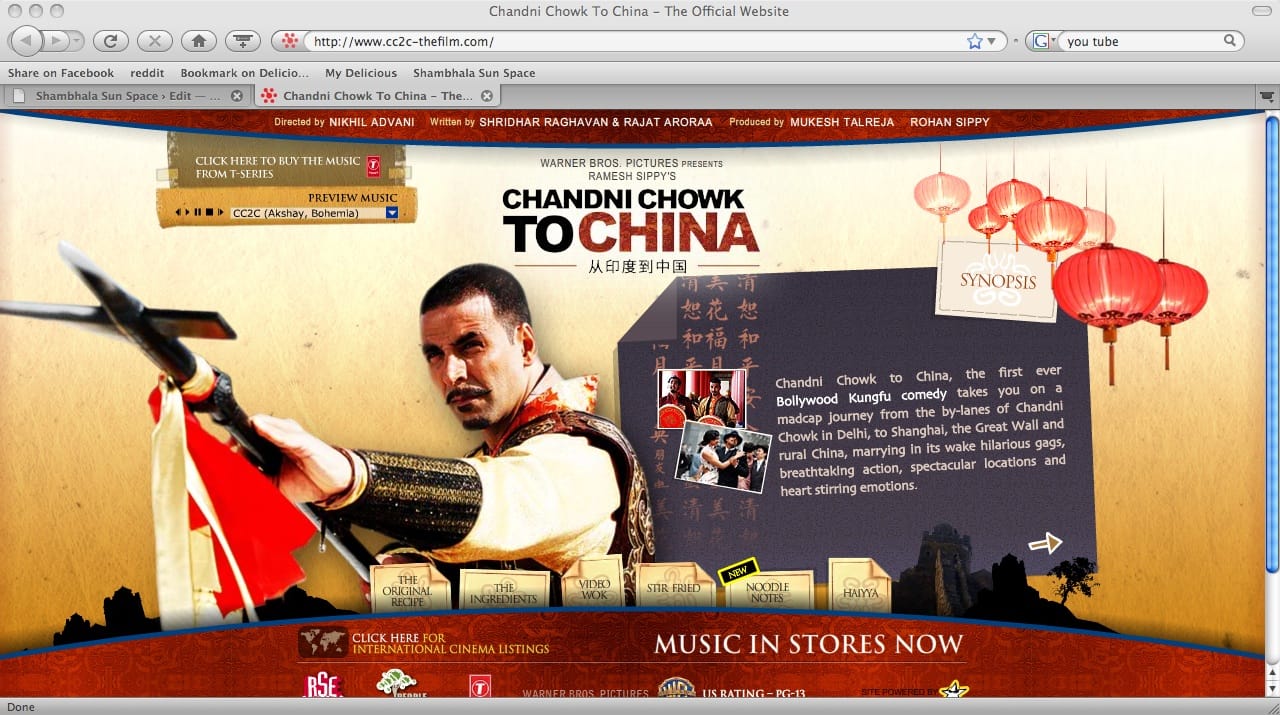 From today's Thaindian News: "Chandni Chowk to China, India's first made-in-China film, has angered Nepal for its erroneous references about the Buddha. Enraged students Wednesday tore off the posters of the romantic comedy at Kathmandu's best-known Jai Nepal cinema and the furor caused authorities to shelve the screening of the film. The protests began over a comment in the film that the Buddha was born in India."
There has been dispute over the years as to the exact location of the Buddha's birthplace, but it's generally accepted that he was born in what is now Lumbini, in southern Nepal.
Chandni Chowk to China is billed as the first-ever "Bollywood kungfu comedy," released back in October by Warner Brothers. Watch the zip-zany trailer here, or bump along to beats while browsing the film's website.