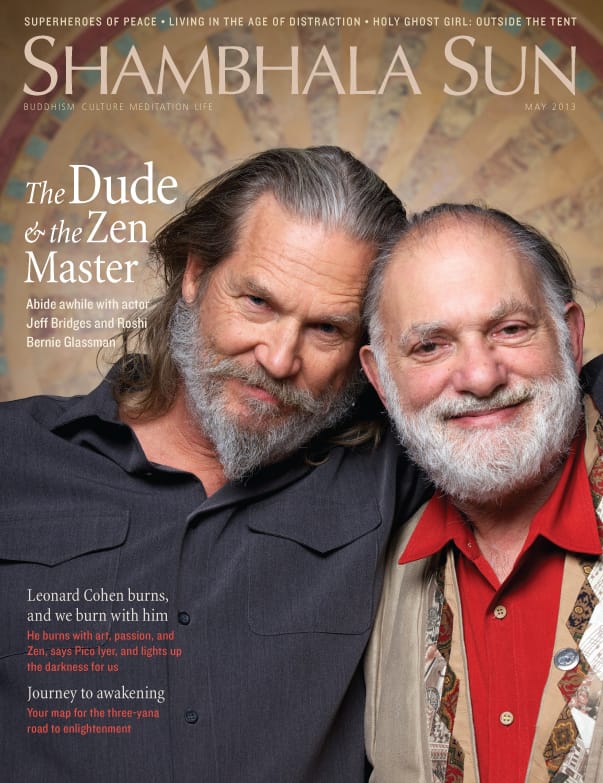 Our May magazine (mailing to subscribers shortly!), features "The Dude & the Zen Master," Andrea Miller's profile of "Buddhistly bent" actor Jeff Bridges and Zen teacher Bernie Glassman as they reflect on the friendship, spirituality, and shared sense of social responsibility documented in their new hit book. There's also a teaching from Glassman, and Bernie's analysis of some of some of The Big Lebowski's best-known lines as seen through the lens of Zen koans.
There's lots more inside, too, including Pico Iyer on the fires of art, passion, and Zen burning in Leonard Cohen's heart, and Judy Lief's road map for the three-yana journey of Vajrayana Buddhism.
Plus: Margaret Wheatley on living in the age of digital distraction, a look at a new comic book featuring Thich Nhat Hanh, Sister Chan Khong, and Alfred Hassler, the Karmapa on the key Buddhist concepts of emptiness and interdependence, and more.
Look for all this and more when the May magazine arrives. If you're not a subscriber, click here to subscribe and save.