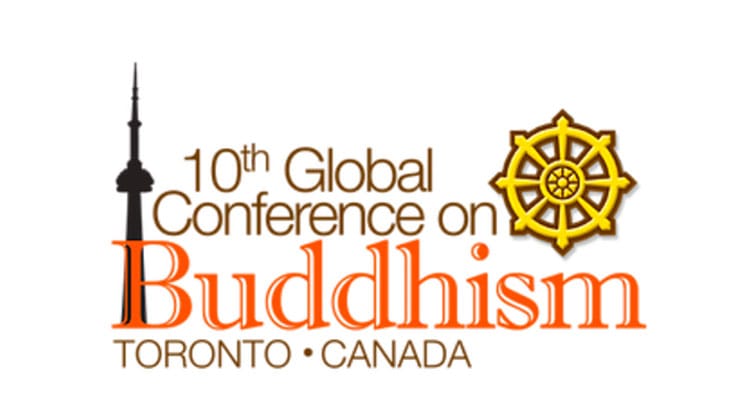 The 10th Global Conference on Buddhism will take place on June 17 and 18 at the Ontario Science Centre in Toronto, Canada. The conference, its organizers say, will explore how mindfulness can improve not only our everyday well-being, but the well-being of society.
Fifteen speakers –a mix of Buddhist philosophers, renowned scientists, and mental health professionals — will share how mindfulness practice can directly impact mental health, drawing connections between Buddhism and science. The line-up includes Ajahn Brahm, keynote speaker and Theravada Buddhist monk; Bhante Saranapala,  teacher of mindful meditation; Sara Lazar, neuroscientist at Massachusetts General Hospital; and Tony Toneatto, director of the Buddhism, psychology, and mental health program at the University of Toronto.
Topics include the Buddha's definition of right mindfulness, advances in mindfulness-based cognitive therapy, and how our thoughts may be able to change the structure of our brain. In the conference's closing session, participants will discuss the future of Buddhism and how mindfulness can help us respond to any situation in an appropriate, beneficial manner.
This is the first time a Global Conference on Buddhism will be held in North America; the past nine were either in Australia or Singapore. Organizers hope their choice of Toronto will offer a North American perspective while visibly supporting diversity. For more information on the conference, you can visit its website.