Last month, in my interview with Justin Simien, the creator of Netflix's hit series Dear White People discussed how classic cinema, like Buddhist practice, challenges the ego. In this "outtake," he says why Stanley Kubrick's masterwork 2001: A Space Odyssey exemplifies that challenge. —Sam Littlefair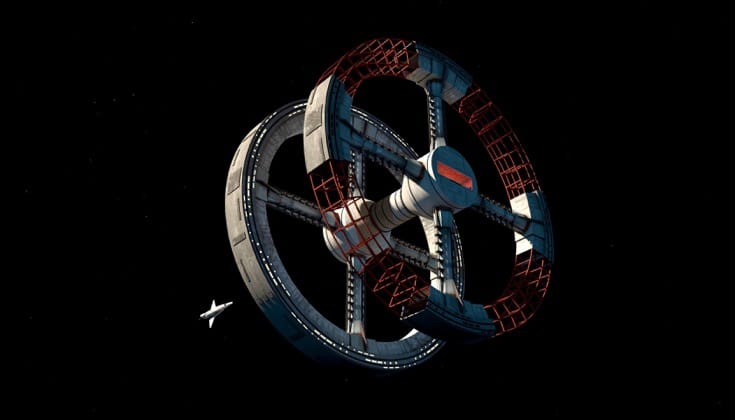 Challenging the ego is what we're doing when we're practicing Buddhism. It's realizing that the little voice in your head is not the be-all-end-all experience of life.
I went to a performing arts high school. We were taught that if a story somehow challenges you, you shouldn't just turn it off and say it's bad. Ask yourself, "What are the unspoken assumptions? Is this choice intentional? If so, why?" I was always encouraged to dig deeper, and I think that's why certain works prevail; they challenge the ego, generation after generation. I want to make work that does that.
I had a full-on religious experience watching this movie.
Some movies I just hated at first because they were such a challenge to what I thought a movie should be, and then they ended up changing my life. 2001: A Space Odyssey, I had to watch that movie maybe five times before I understood it. Then, the sixth time, it completely transformed me from the inside out. I mean, I had a full-on religious experience watching this movie. And I never would have had that if I wasn't willing to challenge my assumptions.
What I'll say briefly [about Buddhist meaning in 2001]: you just see people constantly returning to the place where they started. All of the orbiting and circling. He's obsessed with circles. In my experience of Buddhism, I find myself returning over and over and over again to ideas or moments or feelings, only to see how much further I've grown since the last time I was there.
That cyclical nature of self-actualization I think is really interesting, and I think Kubrick — without necessarily being religious — was able to tap into a lot of that visually.
[Sigh] It's just really my favorite movie ever.
Read the whole interview:
"Dear White People" creator Justin Simien talks Buddhism, empathizing with haters