This month, Stanley Kubrick's sci-fi masterpiece, 2001: A Space Odyssey, turns 50. In an interview with LionsRoar.com, Justin Simien talked about how Buddhism and Kubrick both challenge one's ego without attacking it — a strategy that later leaked in his own series, Dear White People.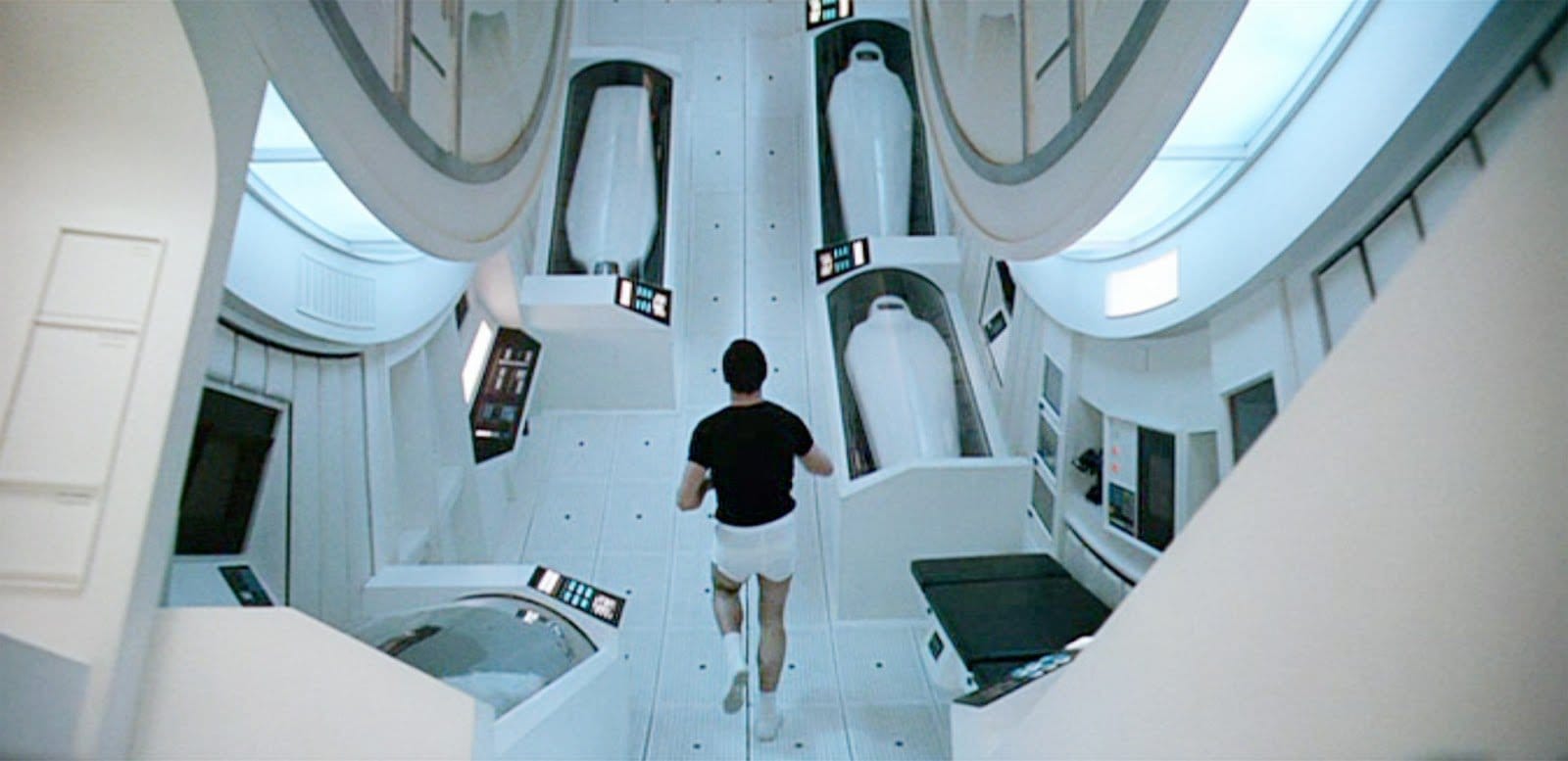 Sam Littlefair: You say that you try to acknowledge that there's no right and wrong in Dear White People, that you're not taking sides, and yet still the series is very challenging to ego.
Justin Simien: Yeah. Yeah it is.
That really resonated with me in terms of the Buddhist view, that without attacking somebody, you can still challenge their sense of "this is my identity."
I've never really thought of it that way, but you're right. Challenging the ego is what we're doing when we're practicing Buddhism. It's realizing that the little voice in your head is not the be-all-end-all experience of life.
I had a full-on religious experience watching this movie.
I went to a performing arts high school. We were taught that if a story somehow challenges you, you shouldn't just turn it off and say it's bad. Ask yourself, "What are the unspoken assumptions? Is this choice intentional? If so, why?" I was always encouraged to dig deeper, and I think that's why certain works prevail; they challenge the ego, generation after generation. I want to make work that does that.
Some movies I just hated at first because they were such a challenge to what I thought a movie should be, and then they ended up changing my life. 2001: A Space Odyssey, I had to watch that movie maybe five times before I understood it. Then, the sixth time, it completely transformed me from the inside out. I mean, I had a full-on religious experience watching this movie. And I never would have had that if I wasn't willing to challenge my assumptions.
It would be amazing to have a Buddhist conversation about the meaning of Kubrick.
Justin: Well, 2001 is a great place to start. What I'll say briefly: you just see people constantly returning to the place where they started. All of the orbiting and circling. He's obsessed with circles. In my experience of Buddhism, I find myself returning over and over and over again to ideas or moments or feelings, only to see how much further I've grown since the last time I was there.
That cyclical nature of self-actualization I think is really interesting, and I think Kubrick — without necessarily being religious — was able to tap into a lot of that visually.
It's just really my favorite movie ever.
Read the whole interview:
"Dear White People" creator Justin Simien talks Buddhism, empathizing with haters
Thank you for reading Lion
'

s Roar. Now can we ask for your help?

Lion's Roar is a nonprofit. Our mission is to share the wisdom of the Buddha's teachings—to inspire, comfort, support, and enlighten readers around the world. Our aspiration is to keep LionsRoar.com available to everyone, providing a supportive, inspiring Buddhist community that anyone can access, from curious beginners to committed meditators. Do you share our aspiration? We can't do this without your help.

Lion's Roar reaches more readers like you than ever before. Unfortunately, advertising and other revenues are falling for print and online media. We know we have something deeply precious to share with the world, and we want to continue this important work. Can you help support our efforts now?

Lion's Roar is independent, unbiased, not-for-profit, and supported by readers like you. Please donate today and help the lion's roar echo for readers around the world.