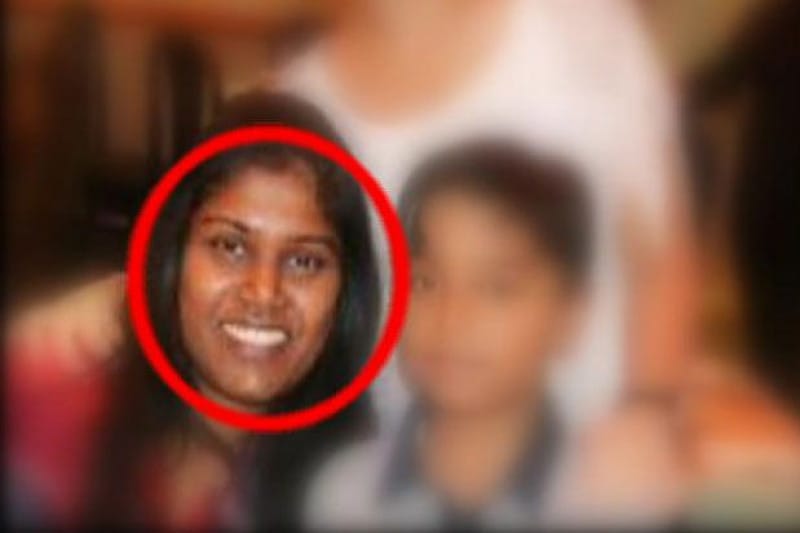 Renuka Amarasinghe.
A Buddhist group in Toronto has raised more than $200,000 for the son of a woman killed in Monday's van attack.
Update: As of May 2, the group had raised $349,000.
Renuka Amarasinghe was killed when 25-year-old Alek Minassian drove a van into pedestrians on a Toronto sidewalk, killing 10 and injuring 14. Renuka, a Sri Lankan immigrant, attended the Toronto Mahavira Buddhist Meditation Centre, where her seven-year-old son, Diyon, attended Sunday school.
According to the fundraiser organizers, after the attack, Diyon was "stranded in Canada with no one to care for him," so they set up a GoFundMe to contribute to his expenses and education. Within a day, the GoFundMe had collected more than $200,000.
The fundraiser was set up by the president of the Lotus Youth Council, Dilmi De Silva, who knew Amarasinghe from Toronto Mahavihara.
"She was a sweet lady, always smiles," Di Silva told CTV News. "I can tell that she was a great mother, too."
Renuka worked as a nutrition services staff board in the local school system.
In an update, the organizers wrote that Diyon was being taken care of by a friend of his mother, and CTV News reported that his father had arrived in Toronto from Sri Lanka.
At the time of writing, a separate fundraiser by the Toronto Foundation had raised $700,000 for victims of the van attack and a separate GoFundMe for victims of the attack had raised $180,000.