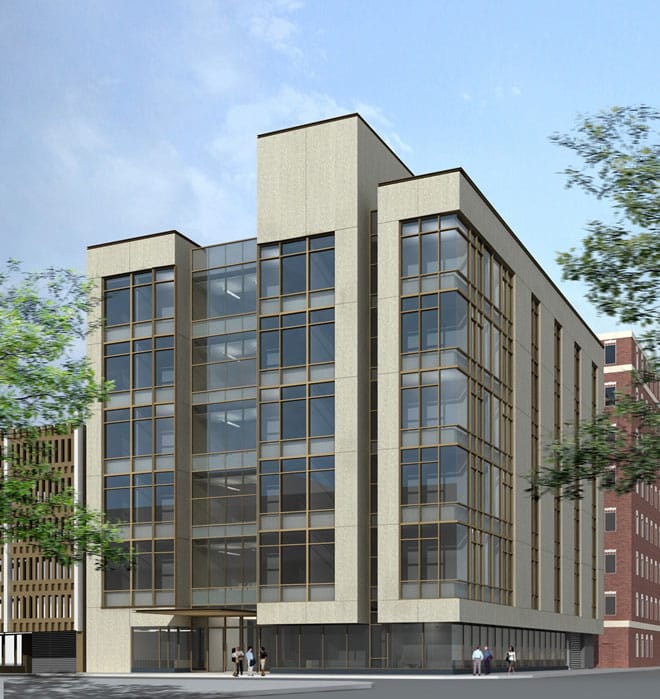 University of Michigan Thayer Street Building, home of the Department of Asian Languages and Cultures.
The Khyentse Foundation has funded the largest Tibetan Buddhist studies chair in North America.
The Khyentse Foundation gifted $2.5 million to the University of Michigan's College of Literature, Science, and the Arts to establish the Khyentse Gendun Chopel Professorship of Tibetan Buddhist Studies. According to the foundation, this is the largest monetary contribution to Tibetan Buddhist studies in North America.
"For centuries, Buddhist study and practice have proved to bring stability and harmony to both individuals and society," said Dzongsar Jamyang Khyentse Rinpoche, who founded Khyentse Foundation in 2001 to support the study and practice of all Buddhist traditions. "It is more crucial than ever that such wisdom be preserved and kept alive in important institutions of learning like the University of Michigan."
In 2016, Dzongsar Jamyang Khyentse Rinpoche visited the University of Michigan's Buddhist Studies program, one of the oldest and largest of its kind in North America. This visit led to the creation of the professorship position, which is the foundation's largest academic chair to date. Khyentse Foundation has also funded academic chairs at the University of California in Berkeley and at Hamburg University.
"This historic gift will allow us to expand both our undergraduate and our graduate programs in new directions," said professor Donald Lopez, the University of Michigan's Chair of Asian Languages and Cultures.
The position is named after Tibetan poet, philosopher, and painter Gendun Chopel. A search to fill it will begin this fall.
THANK YOU FOR READING LION'S ROAR. CAN WE ASK FOR YOUR HELP?
At Lion's Roar, our mission is to communicate Buddhist wisdom in today's world. The connections we share with you — our readers — are what drive us to fulfill this mission.

Today, we're asking you to make a further connection with Lion's Roar. Can you help us with a donation today?
As an independent nonprofit committed to sharing Buddhist wisdom in all its diversity and breadth, Lion's Roar depends on the support of readers like you. If you have felt the benefit of Buddhist practice and wisdom in your own life, please support our work so that many others can benefit, too.

Please donate today — your support makes all the difference.

Lion's Roar is a registered charity in the US and Canada. All US & Canadian donations are tax deductible to the full extent allowed by law.