Mindfulness Day, started up by Buddhist publisher Wisdom Publications, offers individuals and communities a chance to start becoming more mindful in day-to-day life. The second annual Mindfulness Day is set for September 12 of this year.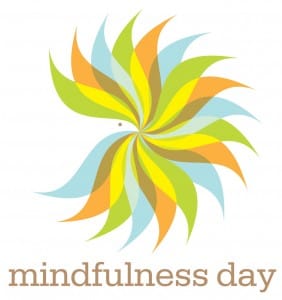 According to the Mindfulness Day website, "Mindfulness has already gone beyond the Buddhist and 'spiritual culture' and is being appreciated by practitioners of psychotherapy, general medicine, education, and even the military is finding benefit in its application. Mindfulness Day will raise awareness in the general population about the value and benefit mindfulness brings."
Mindfulness Day was started by Wisdom Publications, the 501(c)3 nonprofit Buddhist book publisher based in Massachusetts. Tim McNeill, president and publisher at Wisdom, says "the  hope is that by creating and offering a social-network forum in support of Mindfulness Day, folks will have the freedom and opportunity to promote mindfulness in all its manifestations and share their own experiences. The overall plan is to inspire people to be mindful and to encourage the general public to initiate their own ways of observing this first annual Mindfulness Day."
The website has some suggestions for how to celebrate, like participating in a meditation flash mob or organizing an event in your neighborhood — click here to read them. And for even more information, please visit the Facebook pages for Mindfulness Day 2012.
THANK YOU FOR READING LION'S ROAR. CAN WE ASK FOR YOUR HELP?
At Lion's Roar, our mission is to communicate Buddhist wisdom in today's world. The connections we share with you — our readers — are what drive us to fulfill this mission.

Today, we're asking you to make a further connection with Lion's Roar. Can you help us with a donation today?
As an independent nonprofit committed to sharing Buddhist wisdom in all its diversity and breadth, Lion's Roar depends on the support of readers like you. If you have felt the benefit of Buddhist practice and wisdom in your own life, please support our work so that many others can benefit, too.

Please donate today — your support makes all the difference.

Lion's Roar is a registered charity in the US and Canada. All US & Canadian donations are tax deductible to the full extent allowed by law.