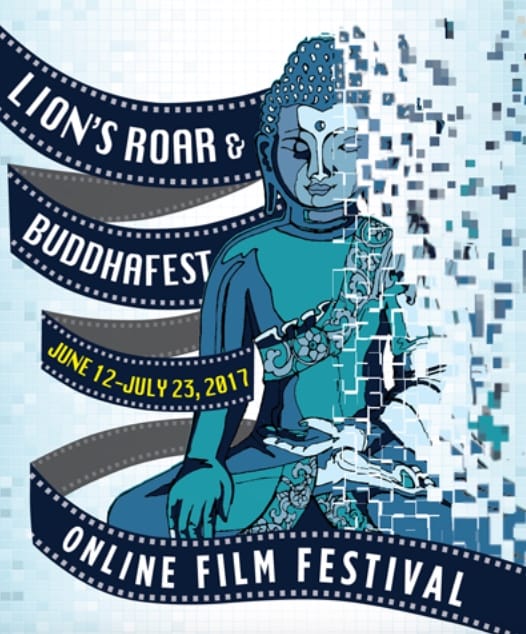 Watch six compelling Buddhist-themed and Buddhist-inspired films, plus six exclusive talks on demand. The Lion's Roar & BuddhaFest Online Film Festival runs from June 12 through Sunday, July 23, 2017.
2017 Online film festival films: Register to join today and take a cinematic journey through the plateaus of eastern Tibet, home of the Tibetan nomads, in the film Drokpa. Have a first-time glimpse into the Zhenru Chan Monasteries in remote Jiangxi Province China, in the film One Mind. These films as well as A Thousand Mothers, Don't Know, Tzu Chi: Doing Good in the World, and Wandering are sure to inspire you.
2017 Online film festival exclusive talks: Listen to the thought-provoking perspectives of "rock star" singer Buddhist nun Ani Choying Drolma and Dawa Tarchin Phillips as they discuss authentic practice, life, love, and creativity. Explore myths and truths about "love" with Sharon Salzberg. Enjoy these and additional, exclusive talks from Noah Levine, Mushim Patricia Ikeda, Christiane Wolf, and Dzogchen Ponlop Rinpoche, on your own schedule.
For more information and to purchase tickets click here: Get Tickets
Already have a ticket? Click here: Access Festival
Have questions? Click here: FAQs