Buddhist teacher Ethan Nichtern says you have six options on November 8. (And for more about how to relate to politics and citizenship — through a Buddhist lens — see the November 2016 "Hope & Healing" issue of Lion's Roar, featuring a guide for spiritual activists, meditations to work with fear and despair, and more.)
I don't buy the strange premise that spiritual thinkers should stay silent during elections. In fact, I believe the opposite. Living in democracy requires us to participate in shared decisions of leadership. I believe the process we go through to come to our decision is part of our practice, and publicly discussing and defending the decisions we have made should be done with mindfulness and joy as well. Staying silent while you meditate is helpful. Staying silent during an election is not. Therefore one Buddhist teacher humbly submits, with a touch of humor and shock, how he sees the choices before us in the 2016 presidential election.
Are you registered to vote November 8? Deadlines in some states are approaching at the end of this week. This guide includes 6 choices, including one way to vote for progressive values, four ways to vote for Donald Trump, and one way to vote for the Next Donald Trump. Enjoy!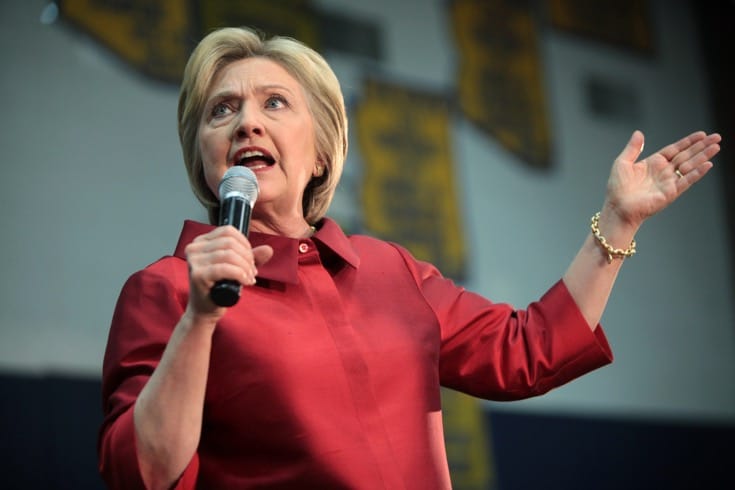 Option 1: Vote Hillary Clinton
A vote for an extremely wise and qualified person who can be gently pushed to embrace every value that might help the human race survive the 21st century. Would I like it if she discussed wealth inequality a bit more directly, climate change more, and took a stronger stand on Black Lives Mattering? Sure. But a lot of that is TV's fault, not hers. Would I love it if the whole Clinton family came across as slightly less entitled? Sure. That doesn't mean I don't think she's the smartest person in the room. It also doesn't mean I want to open the gates of hell. Also, she meditates, and the thought of mindfulness getting more public funding is a pretty amazing thought.
And then there's the sexism. Oh my Buddha, the sexism. With the onslaught of misogyny she has faced — something I've literally never seen this fully before — I have decided that I must assume that everything I feel about her, which has always been somewhat positive if not exciting, has been conditioned by decades of systemic sexism. However much you like or hate Hillary Clinton, she's much better than that. Yes, we need to push progressive values forward after November 8, but whatever you think of this lady, there is a 0% chance that it hasn't been colored by history's most public experience of misogyny.
Option 2: Vote for Donald Trump via Staying Home (in a swing state)
I'm happy to discuss apathy with you. It's a really brilliant psychological state. It comes from the repeated sadness of seeing that one action never makes everything better. But this sadness hardens into a kind of numbness which convinces us of the most destructive falsehood of all: actions somehow don't matter. Let's talk more about apathy after November 8, ok? I want to raise children. Please look up the term "false equivalence" as soon as you can. This election cycle has been overrun with attempts to equalize Trump's colossally destructive actions over the past 40 years with Clinton's much more minor infractions against our trust. Beyond all this, there are so many other local elections going on. This is not the only one that matters.

Option 3: Vote for Donald Trump via Libertarian Candidate Gary Johnson (in a swing state)
Libertarianism is simply that thing we all wish were true. Believe me, I would love if everybody could figure their lives out alone. It would make my work so much easier. I would love if I could teleport myself anywhere I wanted to go and never rely on public services. I would love if I could grow all my own food. I would love a meditating unicorn to appear from thin air and tell me I never have to rely on anyone again. But alas… Also, this gentleman doesn't know the names of any foreign leaders. Not one.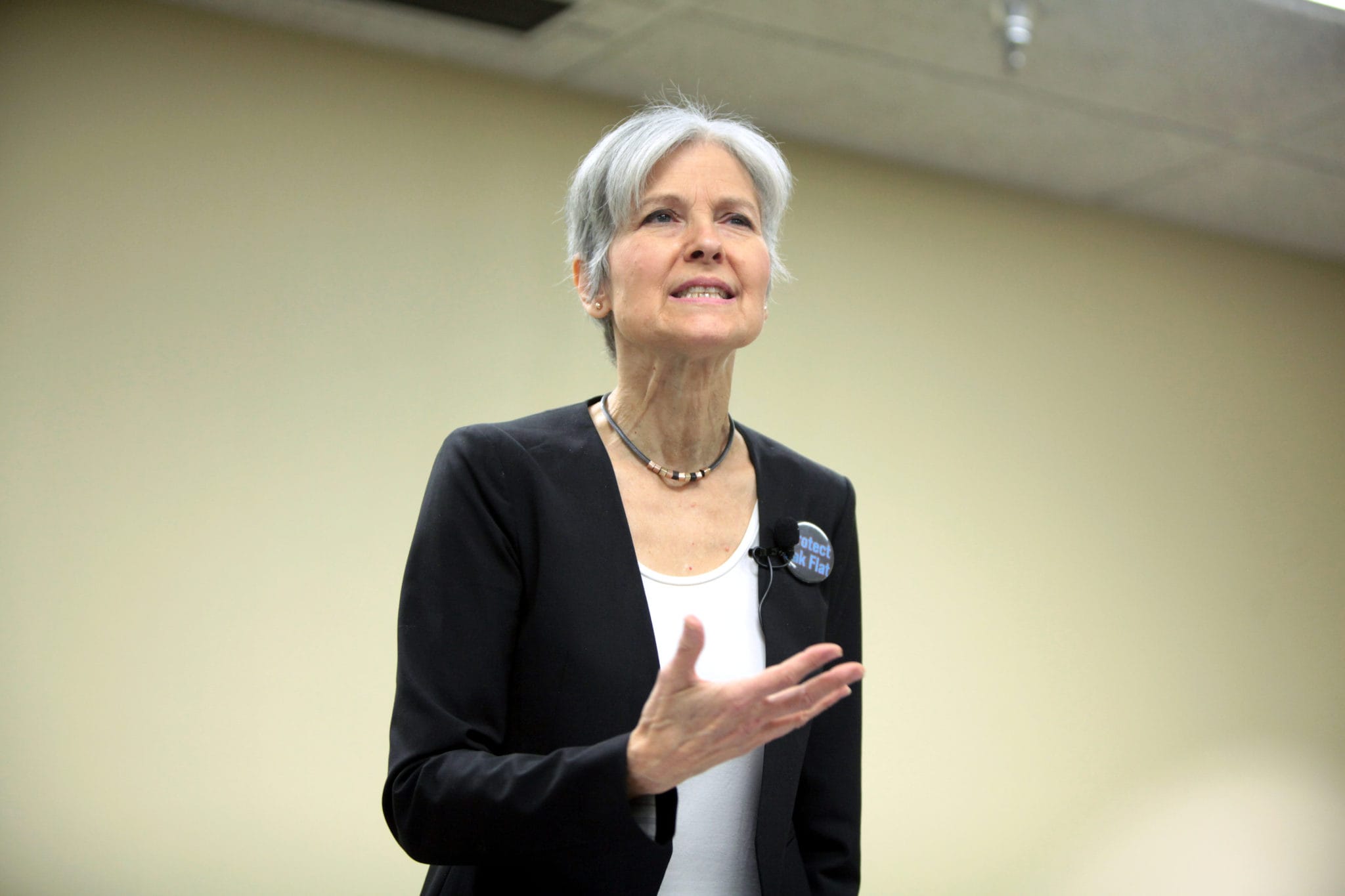 Option 4: Vote for Donald Trump via Green Candidate Jill Stein (in a swing state)
The Green Party needs to build roots at the local level. Jill Stein has very little public service record, just slightly more than Trump. And she says some really crazy stuff. Also, as an admirer of everyone's favorite compassionate grouch Bernie Sanders, choosing her is completely disrespectful to the movement he galvanized. Like, totally disrespectful. Don't make Bernie angry!
Option 5: Vote for THE NEXT Donald Trump via either Stein, Johnson or Staying Home (in a non-swing state)
This is the one that's a bit harder to see directly. Here's the thing: I don't think Trump will win. I also don't think he's going to lose by very much, either. In either case, what he is doing is empowering the next white supremacist, one who understands that TV news now has the same drama-driven business model as reality TV. There is a fascist out there right now who is a little more charming, a little less of a basket case, who is going to look at Trump's narrow loss and say, "I see how we can definitely win now."
The closer the popular vote gets in this election, the more emboldened fascism will become. In 2020, or 2024, with the media's current business model, we are in huge trouble, unless we give fascism a decisive defeat right now.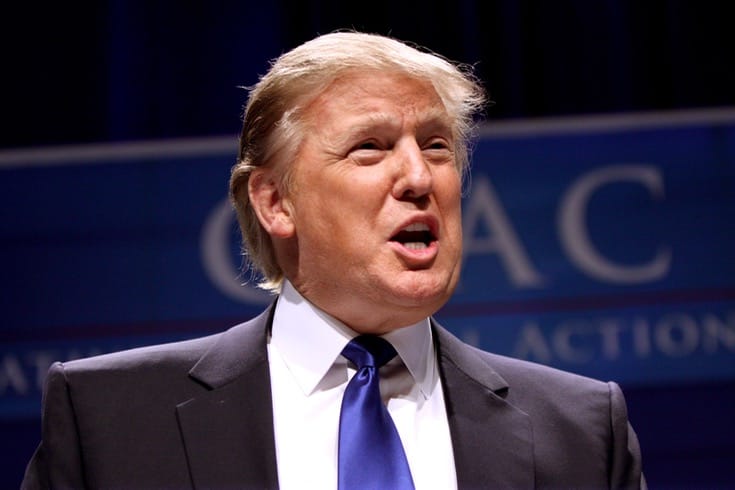 Option 6: You are actually going to enter a voting booth and vote for THIS Donald Trump
For a while, I didn't get it. Anyone who grew up in New York has known this person has been a fraud and narcissist for many decades. He is all of the following: worth way less than he would be if he had invested his inheritance and done nothing, bankrupt many times over, sued over 3500 times, embracing misogyny and white supremacy to levels we've never seen before. The last time he paid his taxes, I was in high school.
I mean, this is literally the plot of Back to the Future Part II! Literally! We thought we might point this all out to you to change your mind. But it didn't work.
We all feel fake, inauthentic, and insecure a lot of the time. Many times when I discuss Buddhism, I have all kinds of negative thoughts about my own ability to do so. Feeling like a fake is part of my daily life.
I now believe a fair number of Trump's supporters know that Donald is a total phony. Perhaps pointing this fact out to them does no good because his barrage of lies and hate reflect how we all feel about ourselves in our darkest moments. In the darkest corners of the mind, we, too, feel like fakes, little orange skittles claiming to somehow be more important than all the other skittles in the bowl.
I believe this is what some of Donald's supporters actually admire most about him. They know he is the biggest phony of all, and it doesn't stop him from being famous. If we are all fakes anyway, the logic goes, then why not be a really famous one? Trump is the most successful fraud the 21st century has seen.
Two-thirds of Trump supporters want someone willing to break the rules. I agree that if humanity will survive, we need to think outside the box regarding our current system. That's why I voted for Bernie Sanders in the primary. But if you think Trump symbolizes something outside the box, you are confusing intentions. He is the box itself. We need someone humble and compassionate enough to think about all of us. That's the outside-the-box thinking we need. A severe narcissist is incapable of breaking rules for anyone but himself. And that's my question for Trump supporters: of the thousands of well-documented times that Trump has broken rules or acted like a phony, when did it ever benefit anyone but himself? When did it help you or anyone you might care about? And if, in contemplating this question, your mind suddenly changes subjects, turning to Clinton's email server, then you might want to look up "false equivalence," too.
There is another way. I know that Trump supporters have real grievances and real suffering. I know you are real people who want to be happy, too. But this is not the way there.
Check your voter registration here. And please, choose option 1 above, ok?