84000's new mobile app, The Words of the Buddha, allows users to deepen their study of sutras from the Tibetan Buddhist Canon.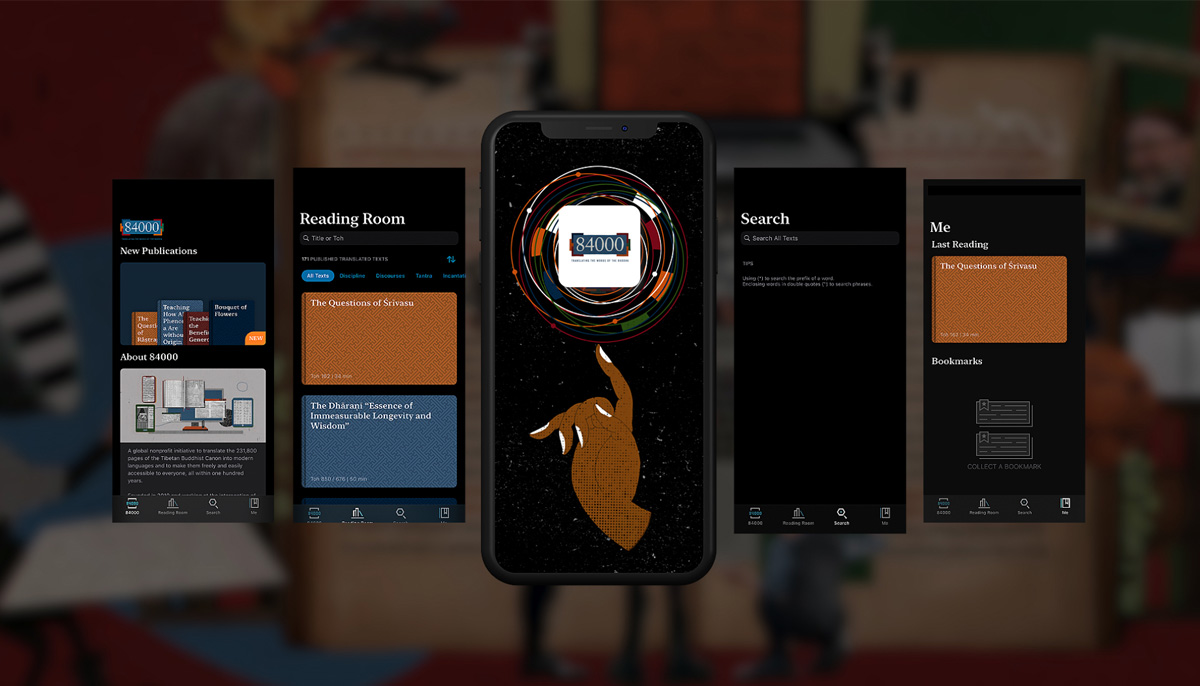 84000, a non-profit Buddhist translation initiative, has released a new mobile app that houses an interactive collection of translated Buddhist text and teachings for users to view. The app, titled The Words of the Buddha, is designed to help users deepen their dharma practice and Buddhist study while providing contextual information regarding original Buddhist texts.
84000's goal is to translate the 231,000 pages of the Tibetan Buddhist Canon and make them free to access. The new mobile application builds on their currently available resources to help practitioners engage with the texts even further. The app includes features such as sūtra-specific introductions and socio-historical context, interactive reading tools including pop-up definitions of key terms, a search function to look for characters, places, or philosophical concepts, and the ability to read bilingually or to compare translations.
84000 believes that interlinking technology and dharma practice can be beneficial for practitioners' accessibility and understanding.
"Our online Reading Room creates all sorts of interesting  ways for people to explore the sūtras, from interactive glossary features to e-Kangyur integrations, and  our mobile app — developed pro bono by XMind — now builds upon that technology to make it even easier  for the entire world, from its most far-flung corners, to access the Buddha's words with the click of a finger," said executive director Huang Jing Rui in an announcement from 84000.
The application is available for download for Android and iOS on 84000's website.