Meditation practice awakens our trust that the wisdom and compassion that we need are already within us.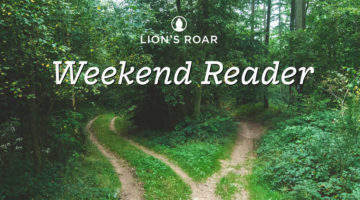 Each Friday, we share three topical longreads in our Weekend Reader newsletter. This week, Buddhadharma editor Tynette Deveaux explores the practice of eating. Sign up here to receive the Weekend Reader in your inbox. This week I stood at the freshly-dug gravesite of my mother-in-law, Annie, and recited the Lord's Prayer. I was raised Catholic in my […]
In Our Magazines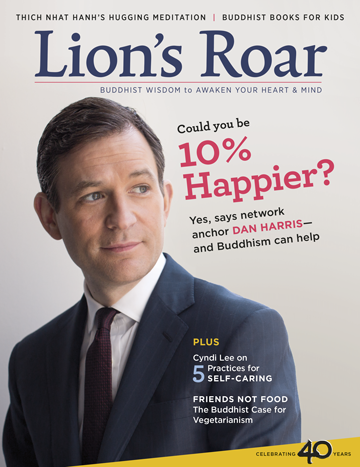 The May 2019 issue of Lion's Roar magazine features network anchor Dan Harris on the cover, asking the question: Could you be 10% happier? Inside, you'll find a profile of Harris, detailing his journey toward Buddhist practice; a hugging meditation from Thich Nhat Hanh; Cyndi Lee's five practices for self-caring; the dharma of online dating; Buddhist books for kids; and much more.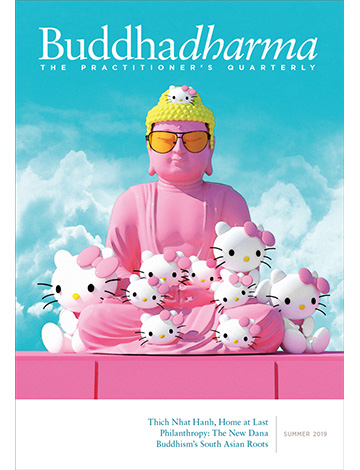 The Summer 2019 issue of Buddhadharma: The Practitioner's Quarterly is available now. Inside, Tenzin Wangyal Rinpoche offers a fresh teaching on phowa practice, Thich Nhat Hanh looks into on the nature of consciousness, and Pamela Winfield invites us to open ourselves to the depth of dharma art. You'll also find Ask the Teachers, book reviews, and more.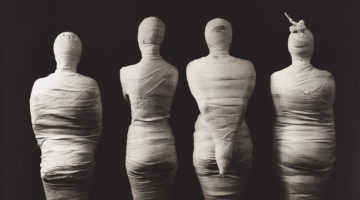 "No one who has ever touched liberation could possibly want anything other than liberation for everyone," says Rev. angel Kyodo williams. She shares why we must each fully commit to our own path liberation, for the benefit of all.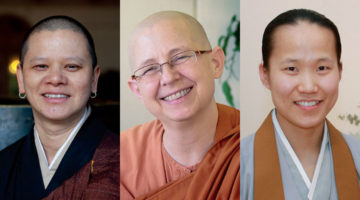 Three Buddhist teachers answer the question "Are we supposed to stop or transcend thinking altogether, or to find another, more enlightened way to think?"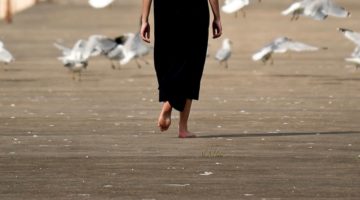 Arinna Weisman and Jean Smith shed light on a common yet often misunderstood meditative practice, via simple-to-follow instructions.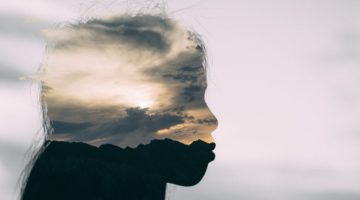 How does meditation work? Phakchok Rinpoche and Erric Solomon say it gives your distracted mind a job. With practice, you can learn to be present with whatever arises.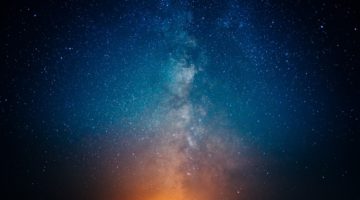 We believe that growth can be endless, that consumption need have no limits, that meaning is found in things, that aggression brings peace. Margaret Wheatley asks: What happened to our ideals?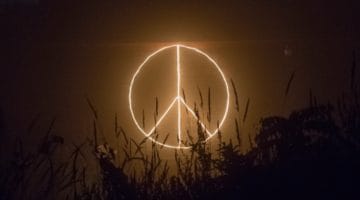 To change the world, says Jan Willis, we need hope. And hope grows from nonviolent actions, no matter how small.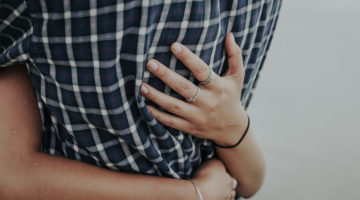 The way to helpful communication in difficult situations, says Ray Buckner, is by pausing, creating space, and listening to your body and mind.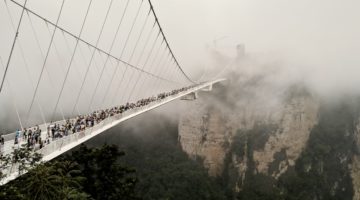 Sometimes we think irrational things while the truth is right in front of us. When that happens, says Jeremy Mohler, four simple words can help bring us back to earth.
We are pleased to announce our latest Special Edition, "Everyday Mindfulness: Simple Buddhist Practices You Can Do Anywhere, Anytime."
This year, we've received a humbling number of donations and kind messages in support of our work and mission. Thank you.