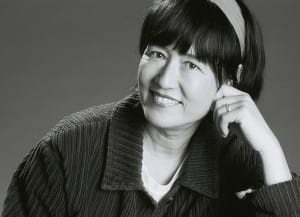 Award-winning Japanese-Canadian writer and Buddhist priest Ruth Ozeki was given "the last word" on the Canadian radio (CBC) talk show The Current on Monday. The show's episode was about the reunification of families after the earthquake and tsunami in Japan.
The show featured a guest who discussed his long-distance search for lost family members, as well as a Japanese-Canadian elementary school teacher who had returned home to Japan to visit her parents just one day before the earthquake struck. Finally, the show closed with Ozeki, who offers a Buddhist perspective on the tragedy.
Click here to listen to the show; fast-forward to 25:29 to hear Ozeki speak.