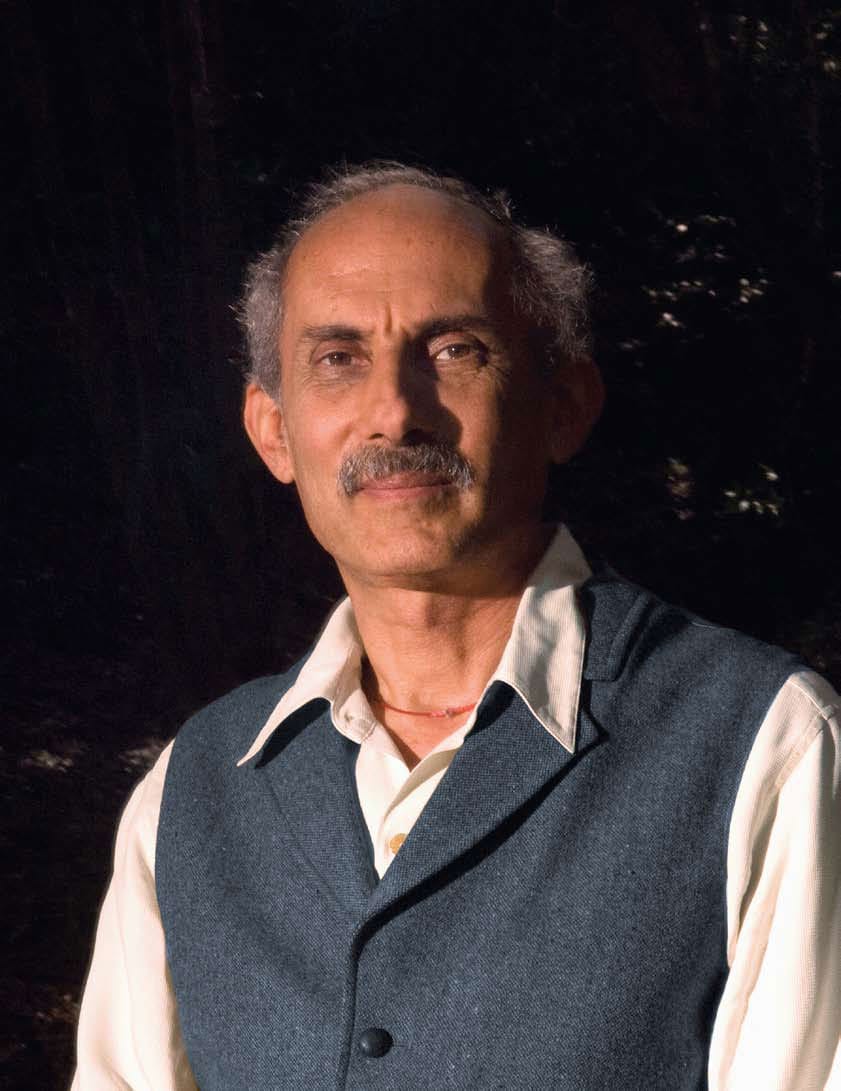 Jack Kornfield. Photo by Christine Alicino.
There's been no shortage of notable Buddhist birthdays (or "Continuation Days," as some Buddhists call them) this month. The Dalai Lama of course turned 80. Earlier this week, Pema Chodron turned 79. And today, Insight meditation pioneer Jack Kornfield turns 70. As both teacher and author, Jack has had a profound impact on the practice of Buddhism and meditation as many know it today. So we're marking the occasion by presenting you with a selection of excellent pieces by and about Jack, as published in the Shambhala Sun, Buddhadharma, and LionsRoar.com. Enjoy.
Doing the Buddha's Practice — Looking at life with an open and nonjudgmental attention, we see our confusion and develop insight. This is the basis of all Buddhist practice and the key to liberation. Jack Kornfield explains.
Wise Heart: A profile of Jack Kornfield — Steve Silberman tells the fascinating story of Kornfield's voyage — both literal and philosophical — from West to East and back.
Meet a Teacher: Jack Kornfield — Jack gets personal on everything from his childhood to his favorite dharma books to a certain guilty pleasure.
How to Do Metta — Jack Kornfield on how on beginning this time-honored, heart-opening practice.
Buddhists Betray the Teachings — Jack Kornfield, recently returned from Burma, explains the anti-Muslim violence in Burma and urges us all to join the call for peace.
The Wondrous Path of Difficulties — A conversation with Pema Chödrön and Jack Kornfield about the everyday difficulties that provoke us, reveal our habitual patterns, and ultimately transform us.
A Mind Like Sky — Meditation teacher Jack Kornfield explains the why and how of developing wise attention, or open awareness.
What Makes Us Free? — Jack Kornfield and Joseph Goldstein in conversation.
Discovering Our Nobility: A Psychology of Original Goodness — Buddhist teacher and psychologist Jack Kornfield proposes a new psychology, one based not on a model of sickness but on Buddhism's belief in the inherent nobility, beauty, and freedom of human nature.
Forum: Who Will Teach the Dharma? — A panel discussion with Ponlop Rinpoche, Jack Kornfield, Yvonne Rand, Ajahn Amaro and Richard Shrobe.
Forum: Psychology & Buddhism — What do they share, how do they differ, and do we need both. Featuring Jack Kornfield, Harvey Aronson, Judy Lief, and an introduction by Mark Epstein, M.D.
This Fantastic, Unfolding Experiment — Reflecting on the history of the Insight Meditation Society and Spirit Rock Meditation Center, Jack Kornfield describes the challenges and tensions that have accompanied the movement to bring Buddhism to the West and the creative solutions that have emerged to meet them.
For even more from Jack, or to send him a birthday wish, check him out on Facebook and Twitter.
And for a chance to learn from Jack — along with fellow meditation teacher Tara Brach — check out "The Power of Awareness," an online video course on transforming your life through mindfulness, compassion, and well-being, offered by our partners at Sounds True. Click here to register for a free three-part video series from The Power of Awareness.