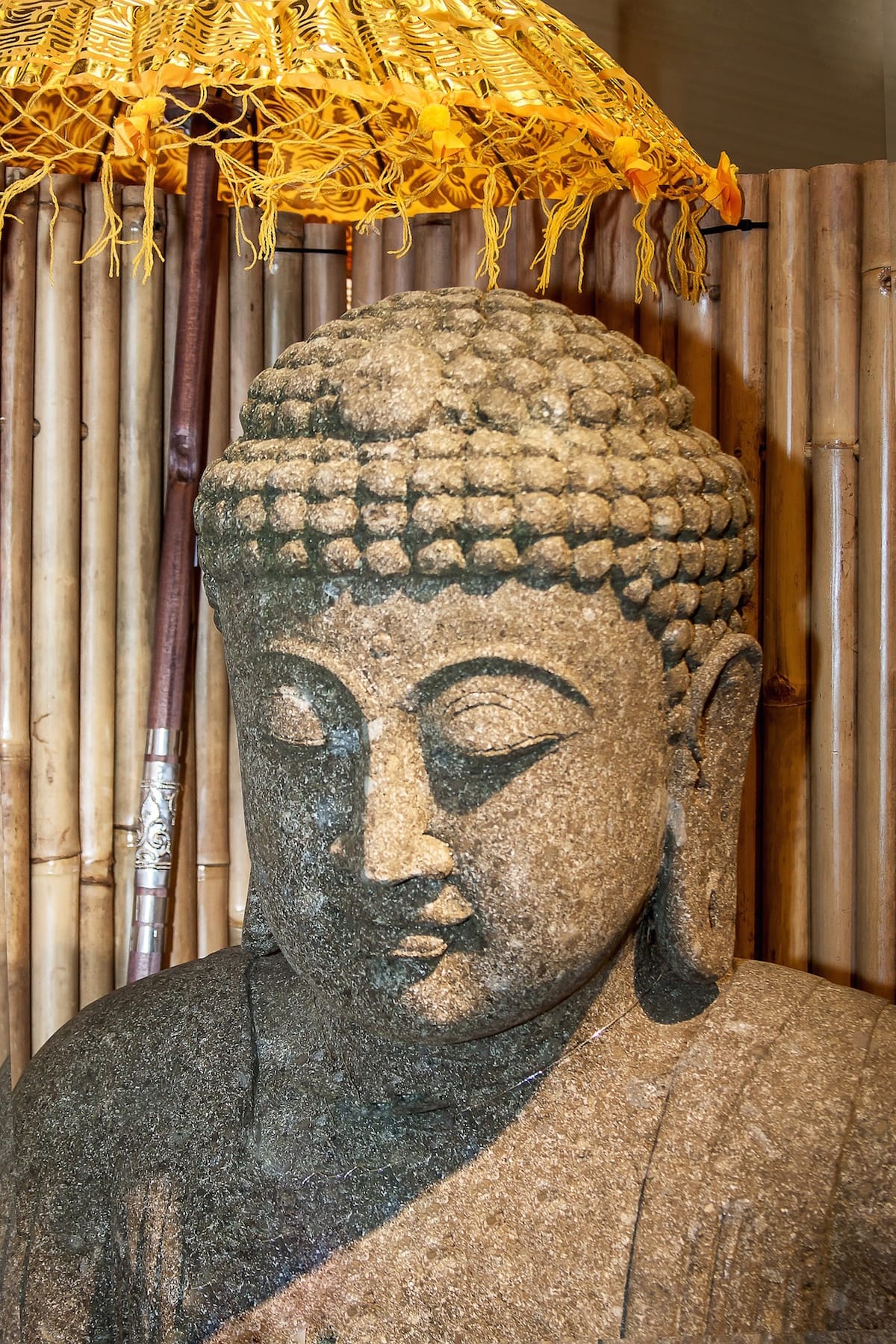 Note: In 2018, Sakyong Mipham Rinpoche became the subject of a number of allegations of sexual assault and misconduct and stepped back from the community he led, Shambhala. While Lion's Roar does not endorse him as a Buddhist teacher, we understand that some may want to access his past teachings in light of recent events, and so we are continuing to make this article from our archive of past issues available for those who wish to do so.
"As we learn to abide peacefully," says Sakyong Mipham Rinpoche, "we become familiar with a healthy sense of self. Like the Buddha, we become strong, caring, clear-minded individuals in harmony with ourselves and our environment."
In his journey toward enlightenment, the Buddha saw that human existence is characterized by three qualities: impermanence, suffering and selflessness. He discovered that we suffer because we try to make ourselves solid and permanent, while our fundamental state of being is unconditionally open and changing. The Buddha encouraged others to discover this open state of being for themselves in the process of sitting meditation.
A Tibetan word for meditation is gom—"familiarity." When we meditate, we're becoming familiar with something. In shamatha meditation we first become familiar with a technique: to recognize and release thoughts and emotions and return our attention to the breath. Over time we become familiar with the open state of being that the Buddha called selflessness. As we learn to abide peacefully, we also become familiar with what I call a healthy sense of self. Like the Buddha, we become strong, caring, clear-minded individuals in harmony with ourselves and our environment. The meditation posture itself embodies this healthiness: grounded, balanced and relaxed.
In sitting meditation we develop the patience and honesty to be self-aware. As our minds become more flexible and curious, a whole new range of reality becomes available to us. We begin to see certain truths about the way things are. For example, we begin to notice that even though we want to live a dignified, enlightened life, there's a constant pull on our attention. Moment to moment, we're trying to be entertained. I'm not just talking about watching movies and television or roaming around on the internet. This notion of entertainment is older than modern technology. The ancient meditation texts are full of observations about how the mind is always seeking entertainment.
We're always thinking that the next little thing—the next thought, bite of food, conversation or relationship—is going to give us the permanence and solidity that we lack. We keep looking and looking for what will bring us final satisfaction. Meditation shows us this tendency most directly. As we sit there, we notice that even though we could abide peacefully, the mind is still churning. Rather than relax right now, we continue to look for entertainment. We distract ourselves with replays of the past and fantasies about the future. We rehash conversations and plan our day.
I think it's odd for people to say, "I meditate," or "I don't meditate." It's like saying either you work with your mind or you don't. The reality is that whether or not we are working with our mind in formal meditation, one way or another we are always working with our mind. Most of the time we're using it to meditate on "me." We're using it to become familiar with our immediate reactions to the world around us. Somebody has something we want, so we meditate on jealousy. We don't get something we want, or we do get something we don't want, so we meditate on anger. Our root meditation is, "What about me? Will I get what I want today?" Our mind is continuously chasing itself around, trying to secure happiness in all the wrong ways. Its speed and reactivity keep us under siege. There's so little space that by the end of the day we feel physically exhausted. We are drained by our continual meditation on the mental fabrication known as "me."
In formal meditation we learn to become familiar in a positive way with how our mind works. Our mind becomes open, inquisitive and supple. We're comfortable looking at ourselves honestly. We're not too hard on ourselves, but at the same time we're becoming wise to our little tricks. We know how we get slippery. We know when we're about to buy in to habitual reactions such as anger or jealousy. At some point we have the strength and discipline to make a choice about how we're using our minds. We can be open to alternatives beyond the knee-jerk reaction. We can say, "Traffic is bad, but I don't always have to be irritated. I can choose a different response."
Meditation offers the space to see that we can choose not to wallow in grasping and irritation. At the same time, finding this space and encouraging our healthy sense of self to come forward involves more than just sitting down and crossing our legs. When we sit down to meditate we might think, "Now I'm going to just relax and try to breathe my problems away." That's helpful to a certain degree. But we're not going to sit down as Joe or Mary Schmoe and arise as the Buddha. It requires discipline to strengthen our mind by actively working with our thoughts and emotions.
People often come to me as if I were a priest and confess that they have not been meditating. They apologize. They're surprised when I say, "Look, I don't really care whether you're meditating or not. It's your mind, your life. Your practice is there not for me, but for you." Meditation isn't about being "good." It's about taming our mind by engaging our mind, with enthusiasm and inspiration. With practice we become grounded in the experience of basic goodness. This leads us toward a healthy sense of self.
With a healthy sense of self we feel wholesome, balanced, confident, pliable, at ease. The mind is more robust. Now we can meditate on qualities like love and compassion—deep aspects of being human that represent the genuine health of the mind. The stronger and more stable the mind, the more compassion and kindness we can generate. We are being courageous like a warrior in strengthening a healthy sense of self, for it liberates us from the "me" plan. Now we can extend ourselves toward others.
What the Buddha discovered on this journey is that we're all ultimately capable of seeing things as they are—empty, joyous and luminous. In practicing meditation, we rejoice in the possibility of developing a clear view of the facts of life, an unconditionally loving heart, and the wisdom to know the right thing to do always. Everything we need is already here. Our human potential is to realize this truth and consciously root our activities in it. Centering ourselves within this state of contentment is how we become happy.