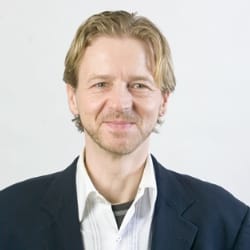 It is with profound shock and sadness that we must tell you of the tragic loss of Raymond Taavel, our dear friend and co-worker. Raymond was the Assistant Circulation manager for both the Shambhala Sun and Buddhadharma. We were blessed to have his presence, expertise and uncommon warmth in our lives for some twelve years.
Raymond, who was a dedicated LGBT rights activist, was murdered outside a club here in Halifax in the early hours of April 17; he was attacked after intervening to try to stop an assault. (Raymond had been attacked before, and bravely wrote about it in the local LGBT paper, Wayves, of which he was a contributing editor.) A suspect was soon taken into custody and arraigned and charged with second-degree murder.
Raymond was always joyful, always hopeful, always fair. We will be closing our offices shortly to reflect on the life of our dear friend.