Electronic malas will track mantra recitations in a phone app, tallying "merit" that can be shared on social media.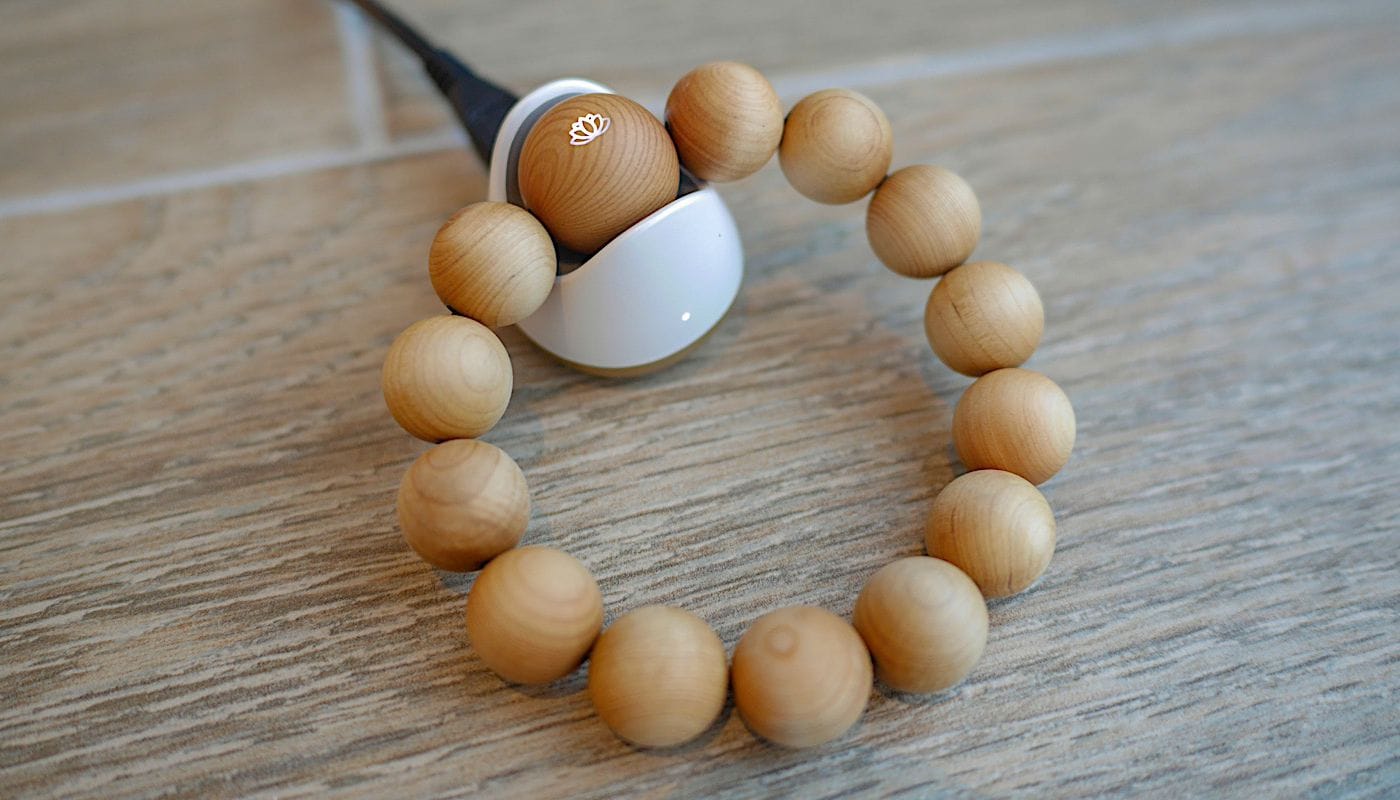 The Taiwanese electronics corporation, Acer, has developed Buddhist prayer beads to help keep track of recited mantras.
Acer's "Leap Beads" contain a smart chip that displays the number of recited mantras on the user's smartphone, and turns repetitions into "merits" that the user can send to loved ones through social media. Located in the mala's largest bead, the smart chip is decorated with a small lotus flower that lights up while plugged into its charging station.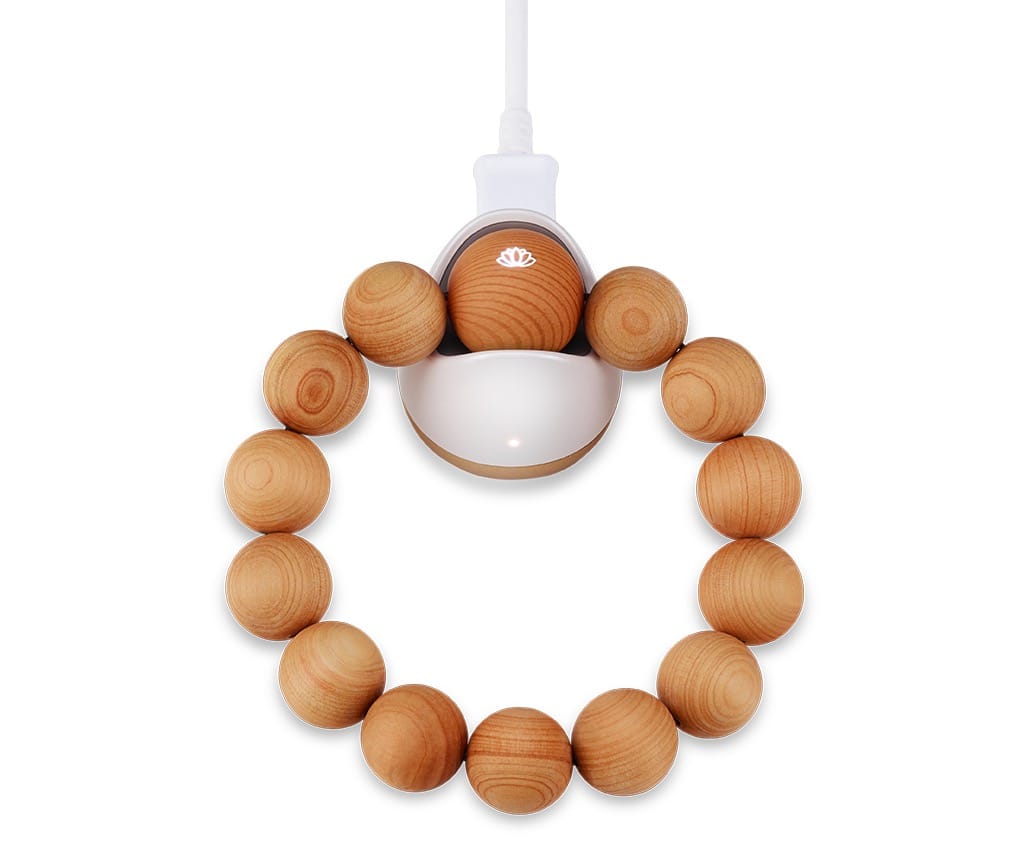 "Acer is continually talking to customers and looking for ways to use technology to simplify everyday life," a representative said. "The intent is to help people concentrate on the mantra versus being distracted by counting the times the mantra is recited."
For now, Leap Beads will only be sold to religious organizations in Taiwan. In a 2005 census, more than 8 million Taiwanese people identified as Buddhist—more than a third of the island's population. Interested organizations will be offered customization packages to personalize the beads' functions and appearance.
ETNEWS published a video tutorial of Acer's Leap Beads, which shows how the smartphone app tracks recited mantras. The app can also reportedly act as a step counter and sleep tracker.
According to EJ Insight, a branch of the Hong Kong Economic Journal, the prayer beads have additional space for future features. For example, the beads could someday facilitate electronic payments or donations — or get the user discounts at shops and restaurants.
Acer Taiwan is set to release Leap Beads in mid-March at a list price of $3,888 NTD ($132.78 USD). EJ Insight reports that more than 10,000 orders have already been placed.
This is one of several innovative technologies that have been developed to help improve Buddhist practice.
While most Buddhist teachers say that apps can never replace a human being or a physical space, there is now a variety of Buddhist apps that help support individuals in their practice. Even the Dalai Lama has an app that allows for easy access to his travel schedule and teachings. And, technically, there's already a  digital mala on your phone, in emoji form: 📿.
On a larger scale, a group of Buddhist programmers recently announced a plan for the world's first cryptocurrency-based spiritual community, called "Lotos Network." The creators designed the network to act as a "global monastery" with its own currency, "Karma Coin," that members can earn by meditating and teaching and spend on courses and donations.
Is there a technology that is helping you reinvent your Buddhist practice? If so, let us know on Facebook or Twitter.
THANK YOU FOR READING LION'S ROAR. CAN WE ASK FOR YOUR HELP?
At Lion's Roar, our mission is to communicate Buddhist wisdom in today's world. The connections we share with you — our readers — are what drive us to fulfill this mission.

Today, we're asking you to make a further connection with Lion's Roar. Can you help us with a donation today?
As an independent nonprofit committed to sharing Buddhist wisdom in all its diversity and breadth, Lion's Roar depends on the support of readers like you. If you have felt the benefit of Buddhist practice and wisdom in your own life, please support our work so that many others can benefit, too.

Please donate today — your support makes all the difference.

Lion's Roar is a registered charity in the US and Canada. All US & Canadian donations are tax deductible to the full extent allowed by law.