Each Friday, we share three topical longreads in our Weekend Reader newsletter. This week, Lion's Roar editor-in-chief Melvin McLeod takes an honest look at so-called "convert" Buddhism. Sign up here to receive the Weekend Reader in your inbox.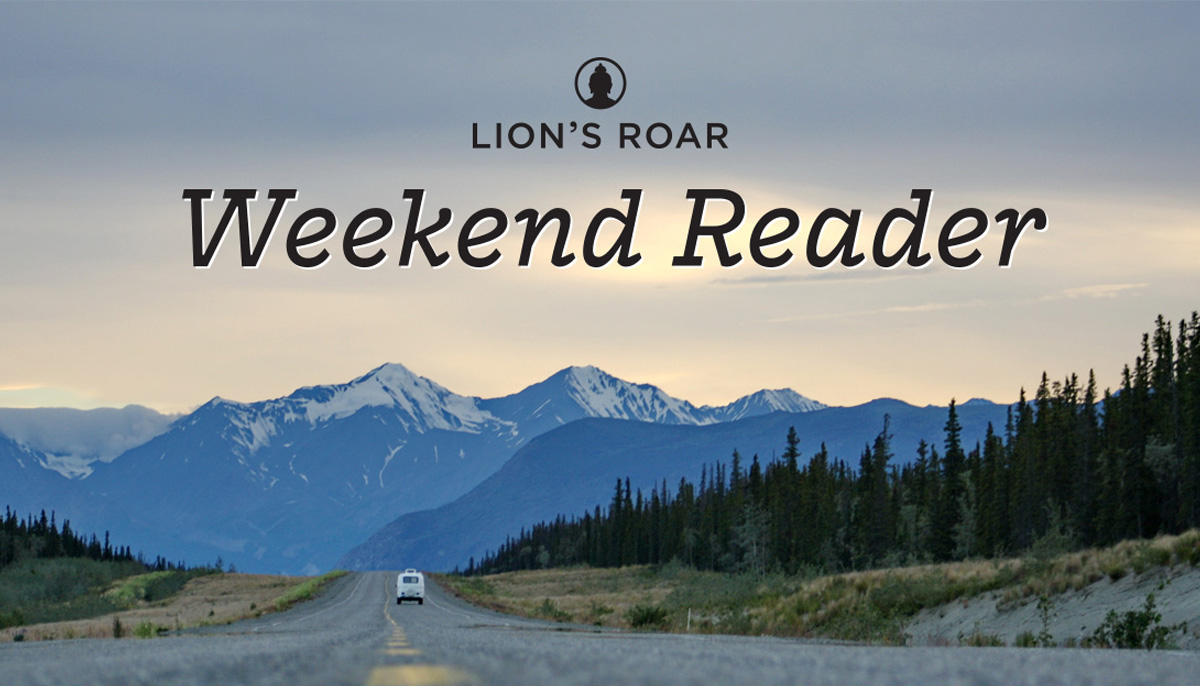 I used to think I knew what Buddhism was. Like most of my fellow baby boomers, I thought it was all about meditation and enlightenment. We'd left behind the oppressions of conventional religion and found the real essence. It was about meditating until we found enlightenment, or something.
That view dominated so-called "convert" Buddhism for (not coincidentally) a generation. Like the baby boomers themselves, it is starting to pass, and that's a good thing, because there were big problems with that particular version of Buddhism.
One, it was arrogant. We, the new converts, were going to tell people who'd been practicing for thousands of years what Buddhism really was.
Two, it was Buddhism for privileged people. It was by and for white, middle-class, college graduates, and didn't serve people who suffered from injustice, financial pressure, or trauma.
Three, it was incomplete. Of course, enlightenment and meditation are central, but there is so much more to Buddhism than that. A complete Buddhism, like any religion, includes things like family, service, community, ceremony, and pastoral care.
The good news is that today we are seeing the beginning of a more complete and beneficial Buddhism, one that meets both the needs of different communities and the full range of our needs as human beings.
Here are three important articles from Lion's Roar that reflect this emerging Buddhism.
In "Buddhism in the Age of #BlackLivesMatter," Pamela Ayo Yetunde identifies some features of an emerging African American Buddhism. We talk a lot about diversity in Buddhism, but what's really needed is diverse Buddhisms, with each community shaping its own Buddhism to meet its particular spiritual, historical, cultural, and societal needs.
In "This Land Is Pure Land," Lion's Roar's Lindsay Kyte visits the Buddhist Churches of America to learn what a more complete Buddhism feels like. Asian American temples and churches across North America are places of family, community, ceremony, and mutual support — vital things that are often missing in "meditation centers."
Finally, Lion's Roar was honored to cohost The Gathering, the first-ever meeting of black Buddhist teachers. In this article from the new issue of Lion's Roar, we are enriched by the deep wisdom and powerful heart of fourteen leading African American teachers. Their conversation shows us the importance of bringing diverse life experiences to the dharma, and vice versa.
I don't regret the baby boomer Buddhism of my generation. It made an important contribution to the Buddhism that is now emerging, which I have faith will be even richer and deeper and more beneficial for more people. Maybe more enlightened, with all that implies. I am so hopeful.
—Melvin McLeod, editor-in-chief, Lion's Roar, Buddhadharma, LionsRoar.com
We need to update the traditional narrative of the Buddha's life, says Pamela Ayo Yetunde, for people who know suffering all too well. She offers some alternative stories for the time of #BlackLivesMatter.
Siddhartha left his home, encountered a new reality, realized he had been lied to, and chose not to return home. Instead, he entered the forest to learn how to avoid illness, aging, and death. After years of spiritual practice in the forest, Siddhartha became enlightened. Then, as the Buddha, he proclaimed the first noble truth: there is suffering!
This is not a profound insight from an African American perspective. Yet hidden in this story of the Buddha's life is the substance of myth that can reconnect African Americans to a larger story and inspire them to advocate for their lives.
Lindsay Kyte traces the history of the Buddhist Churches of America — and the Japanese immigrant experience in America — through four generations of one family.
Akiko Rogers knows what it feels like not to belong. Growing up in Cerritos, California, as a mixed white Japanese American, she didn't feel like she fit in anywhere. Like so many young people, she turned away from the beliefs that had guided her family for generations. Little did she know that years later, she would find the sense of belonging she sought in her home temple of the Buddhist Churches of America.
At the first-ever gathering of Buddhist teachers of black African descent, held at New York's Union Theological Seminary, two panels of leading Buddhist teachers took questions about what it means to be a black Buddhist in America today.
Question: What challenges have you faced as people of color in your Buddhist tradition and how do you overcome those challenges? For me, it's been a long, lonely journey.
Ruth King: Until we come together as a group of black folks, we don't actually realize what we've been missing. It's like there's a certain hunger you can't touch until you're in the soup together. It's a beautiful surrender, a beautiful uplifting, and a beautiful reminder that the dharma is deeper than a lot of the Buddhist institutions we find ourselves in.
There's tremendous liberation in our connectedness, in remembering who we are and the lineages that we've come from that run parallel to the dharma. Coming together at this gathering, there's been a tremendous sense of spiritual wealth. It's a deep stream that has been nourishing and refreshing, and it has fortified us to do what must be done in our communities.