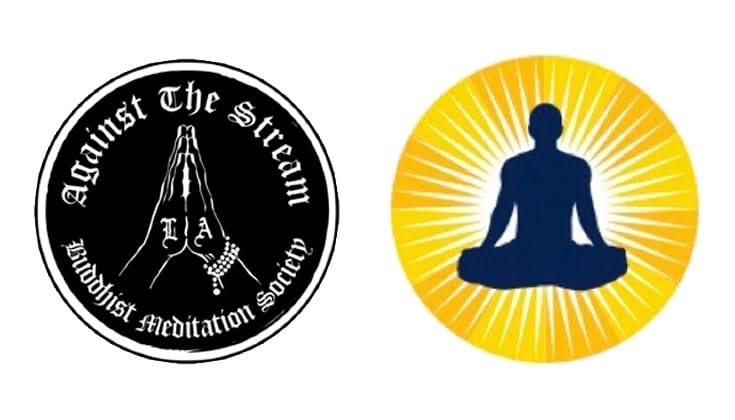 California-based organizations Against the Stream Buddhist Meditation Society (ATS) and the Mind Body Awareness Project (MBA) — both founded by Buddhist meditation teacher Noah Levine — have announced that the two have become formally affiliated.
As the issued announcement reads,
For the last 15 years, MBA has taught mindfulness-based interventions and emotional intelligence to incarcerated and at-risk youth in order to decrease harmful behavior and increase self-awareness. Located in Oakland, CA., MBA is dedicated to continuing its secular, clinical approach in order to serve at-risk youth on a wider scale.

ATS is committed to offering the teachings of the Buddha to whoever is interested and to making them available to traditionally underserved communities. ATS currently has three centers, two of which are located in Los Angeles, and a third center in the Mission District of San Francisco.

ATS will now provide the organizational support and direction which will allow MBA to focus more robustly on its core mission. Likewise, MBA will further ATS' mission of serving those who may not normally be able to access a way to lessen their personal suffering. Both organizations will continue to operate as separate non-profits but leadership will be shared with ATS Director Mary Stancavage serving as the new Executive Director of MBA, replacing recently departed MBA Executive Director, Roger Miller.

This return of "full circle" is exciting for both organizations; MBA is looking forward to a new chapter in its 15 year history, and ATS is thrilled to be able to partner with MBA in order to spread the teachings of self-awareness and transformation to a larger, wider audience.
For more on the activities of each organization, visit them online: Against the Stream | Mind Body Awareness Project
Can you help us at a critical time?

COVID-19 has brought tremendous suffering, uncertainty, fear, and strain to the world.
Our sincere wish is that these Buddhist teachings, guided practices, and stories can be a balm in these difficult times. Over the past month, over 400,000 readers like you have visited our site, reading almost a million pages and streaming over 120,000 hours of video teachings. We want to provide even more Buddhist wisdom but our resources are strained. Can you help us?
No one is free from the pandemic's impact, including Lion's Roar. We rely significantly on advertising and newsstand sales to support our work — both of which have dropped precipitously this year. Can you lend your support to Lion's Roar at this critical time?