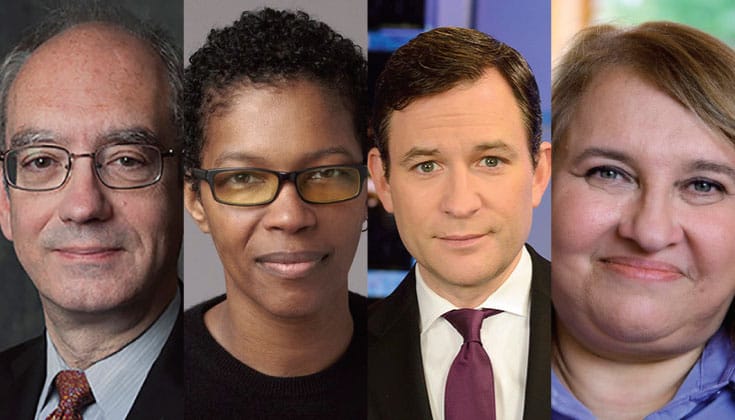 L-R: Check Lief, angel Kyodo williams, Dan Harris, and Sharon Salzberg.
Four prominent Buddhists will take the stage at an upcoming TEDx event at New York University on October 15. The theme of TEDx Washington Square is "Practicing Change," and the event aims to "bring greater awareness to the creative practices, models, and essential elements on the cutting edge of change." In that vein, the conference will feature ABC News anchor and practicing Buddhist Dan Harris, Insight Meditation Society co-founder Sharon Salzberg, Zen teacher and activist angel Kyodo williams, and Naropa University president and Lion's Roar Foundation board chair Chuck Lief.
For more, look for a conversation between angel Kyodo williams and Sharon Salzberg in the forthcoming November issue of Lion's Roar — available next week.