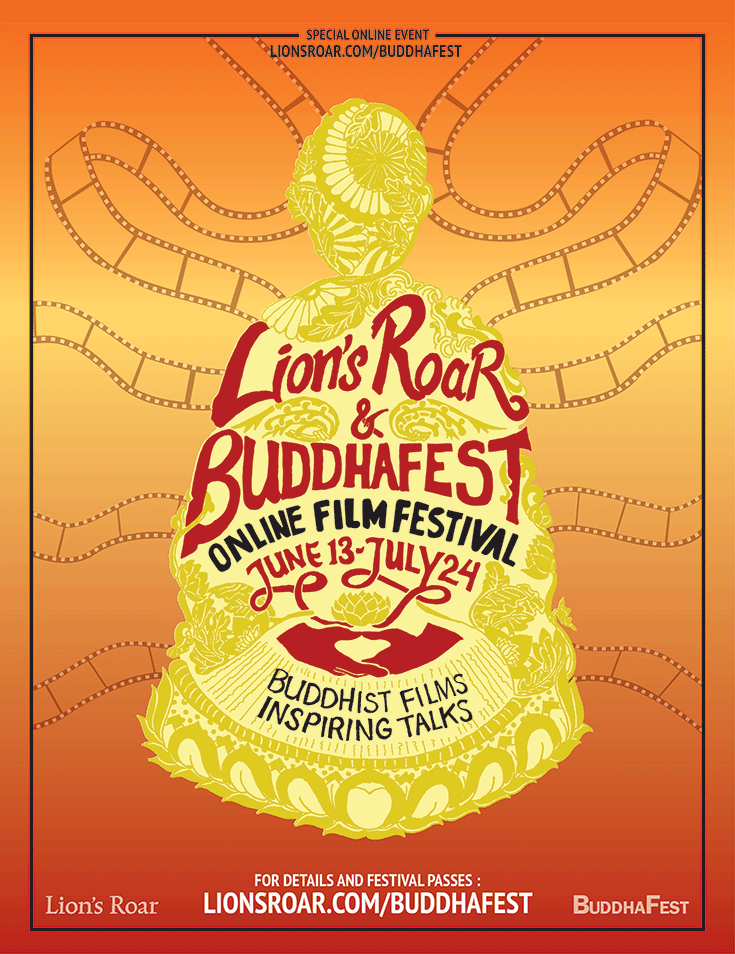 The 2016 Lion's Roar & BuddhaFest Online Film Festival has begun, and will run from June 13 to July 24. Tickets are available now at buddhafest.lionsroar.com. Update: all six BuddhaFest film trailers are now online.
Lion's Roar has partnered with BuddhaFest to bring you this special opportunity to see Buddhism and art brought skillfully together through cinema. Six films are featured, ranging from the dramatic feature For the Coyotes to Painting Peace, a beautiful documentary on the artist and calligrapher, Kaz Tanahashi. In addition, six brand-new talks created specifically for the festival will be available, from some of Lion's Roar readers' favorite teachers, including Tara Brach, Roshi Joan Halifax, Dzogchen Ponlop Rinpoche, and Sharon Salzberg.
Festival ticket holders will have access to all six films and all six talks, on demand, for the duration of the festival period (June 13 to July 24). Full festival access is just $20 for Lion's Roar subscribers or $30 for general admission.
To purchase tickets, and to view a complete list of BuddhaFest's films and teachers, click here.