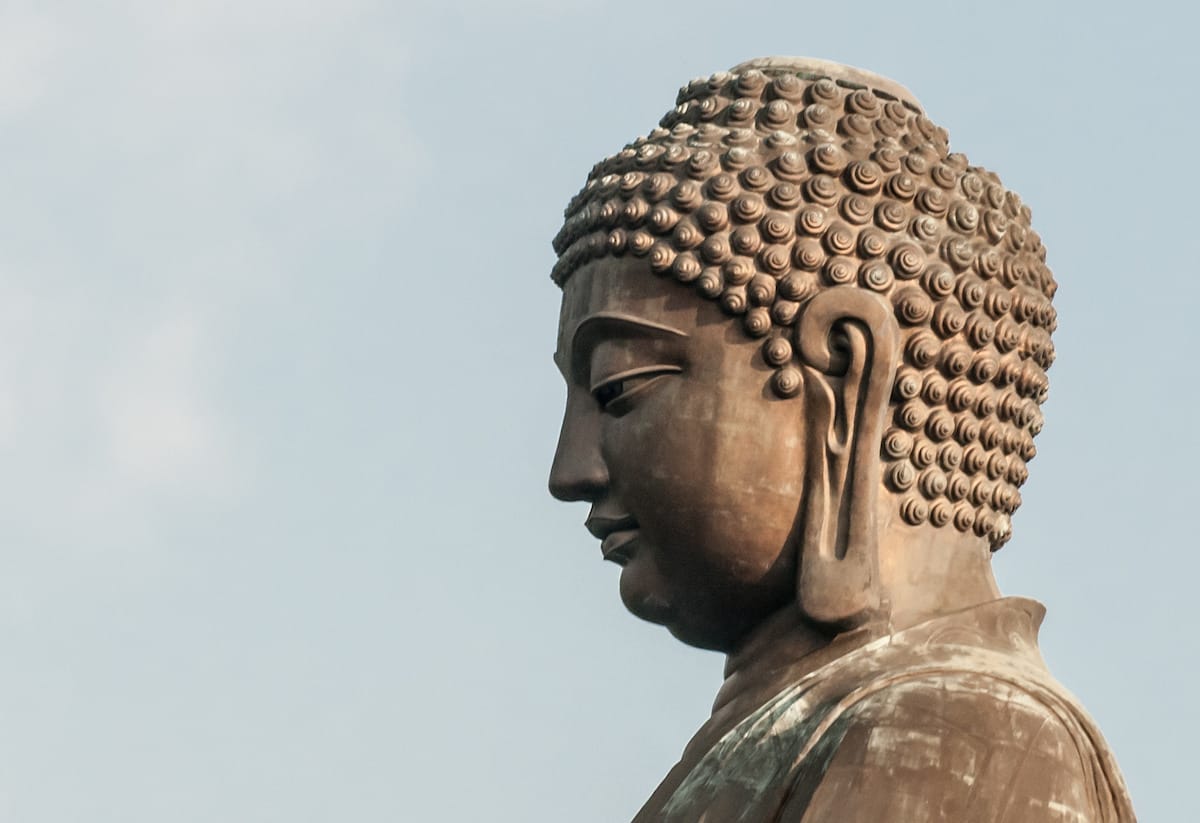 Photo by Wilfredo Rodríguez
Note: In 2018, Sakyong Mipham Rinpoche became the subject of a number of allegations of sexual assault and misconduct and stepped back from the community he led, Shambhala. While Lion's Roar does not endorse him as a Buddhist teacher, we understand that some may want to access his past teachings in light of recent events, and so we are continuing to make this article from our archive of past issues available for those who wish to do so.
The question of human nature is the most important global issue that we face today, says Sakyong Mipham Rinpoche. If we conclude that humanity is not basically good— that we do not possess inherent wisdom—what hope does the future hold?
It has been fifty years since my father, Chögyam Trungpa Rinpoche, came to the West to introduce his vision of how to create a good human society. On this anniversary, I have been reflecting on the meaning and purpose of his intention, particularly since my life has been integrally mixed with the development of the Shambhala vision.
This contemplation has led me to write The Shambhala Principle: Discovering Humanity's Hidden Treasure. The book is a first-person narrative revolving around questions I asked my father when I was a child. Whether his responses were direct, poetic, whimsical, or mystical, he continuously returned to the topics of basic goodness and enlightened society.
This book highlights the question Do we, as humans, believe and trust in the basic goodness of humanity, as well as of society? It identifies the question of human nature as the most important global issue that we face today.
Humanity has come to a crossroads—we can either destroy the world or we can create a good future. At this time, there is tremendous doubt regarding the inherent goodness and worthiness of our species. If we draw the conclusion that humanity is not inherently good—that we do not possess inherent wisdom—what hope can the future possibly hold? In that case, it seems inevitable that the forces of fear and doubt will escalate, creating an internal environment that is detrimental to the human mind and heart, as well as to the external environment.
In these challenging times, it is tempting to collapse into our own personal existence, hoping the world's woes will not affect us too harshly. However, it is difficult for any of us to escape the social and climatic changes that color this particular crossroads. Whether intentionally or not, we are all forced to contemplate the nature of our existence, and more importantly, the nature of humanity. The conclusions we draw will affect our global future.
The Shambhala Principle presents the dialogue I had with my father regarding how basic goodness relates to society, economics, and politics, as well as to health and the environment. Trungpa Rinpoche did not approach basic goodness from a naïve point of view. Before bringing this perspective to the modern world, he had experienced tremendous savagery and degradation while losing his culture and country. But instead of despair and a sense of doom, he saw that human existence does not have to be mired in aggression, selfishness, and deceit. As humans, we have the worthiness to exist on planet Earth. We communicate this by creating good society, expressing genuineness and bravery.
The Shambhala vision teaches that all aspects of life can be approached with appreciation, virtue, strength, and sacredness. This is the principle of warriorship: overwhelming odds do not daunt us. In fact, as more challenges arise, the courage and vigor of the warrior increase. So with the proper training, we are able to see the confusion of this dark age as an opportunity to sharpen our weapons of gentleness, fearlessness, and precision.
Because of my own contemplation of basic goodness, The Shambhala Principle is written as a personal journey. The story opens one morning at a poignant moment in my development, when my father called me into his bedroom. There he gave me a hug and declared that I would be the next Sakyong, a Tibetan term meaning "Earth Protector." The book describes my coming to terms with this great responsibility—from that pivotal morning to the present. Can I take my father's instructions and ground my heart and mind in the principle of humanity's goodness? Can I inspire others to do the same by reflecting on this theme? I examine these challenges. However, this book is not a memoir, nor even a message. Rather, it is an invitation for all of us to reflect on our own basic goodness and the basic goodness of society. Can we rouse our energy and confidence to create a good world that is founded on this principle?
My father taught that the way to effect genuine transformation is not by telling others what to do but by manifesting these principles. Although at times we may feel deficient in our ability to embody basic goodness, even glimpsing such a possibility can have an immediate and profound effect on us, both personally and societally. Even without a full understanding of enlightened society, simply discussing the possibility broadens our horizons.
It is my hope that in such a complicated time, the simplicity of basic goodness can become a true source of guidance. One of the book's core messages is that how we feel about ourselves has a direct effect on society. Acknowledging our own basic goodness is the grounds for creating a culture. A culture is a community that shares similar values and principles. It is a powerful demonstration of a group's principles. At the same time, it greatly influences the personal principles of the individuals in the group.
It is clear that in our modern era, the foundations of older cultures are dissolving, even as new ones arise. These intangible shifts are based on the changing values and principles within our global community. Yet even as cultural shifts occur, the nature of humanity remains the same. What leads to a climate of unpredictability is not knowing our intangible nature. It is time for humanity to connect with this universal principle, the basis for all human culture, so that basic goodness can become a healthy and grounding element.
In that light, The Shambhala Principle explores basic goodness not only in Eastern thought but also in Western philosophy and culture, acknowledging that basic goodness has no borders. It has genuine potential to benefit the multicultural nature of our modern geopolitical landscape because it is dynamic, alive, and energetic—the nature of life altogether. With this understanding, basic goodness is not simply a concept to be explored but an immediate and tangible experience that we encounter every time we breathe, smell, touch, or look. Because it is instinctual, it is not a premeditated decision but the essence of our humanity.
When we personally lose contact with what makes us human, we naturally lose touch with the fabric of society, and society devolves into an individualistic struggle where people are disconnected from themselves and others. This leads to a lack of care toward nature and the environment. In contrast, basic goodness is an expression of the natural harmony that exists when humanity connects with its own internal environment. This leads us to connect with the external environment. This is what my father meant by "enlightened society." In discovering basic goodness, we have a great opportunity to influence how the world moves toward the future. We can use our understanding to create enlightened society.
The Shambhala Principle invites the reader to share my journey by reflecting on these core principles. This journey leads beyond personal transformation, to the understanding that basic goodness is a socially viable principle that could stabilize and transform our world. I hope it will inspire the reader to reflect and to gain courage, exploring the real possibility of effecting social transformation by demonstrating the principle of basic goodness at home, at work, and in society.