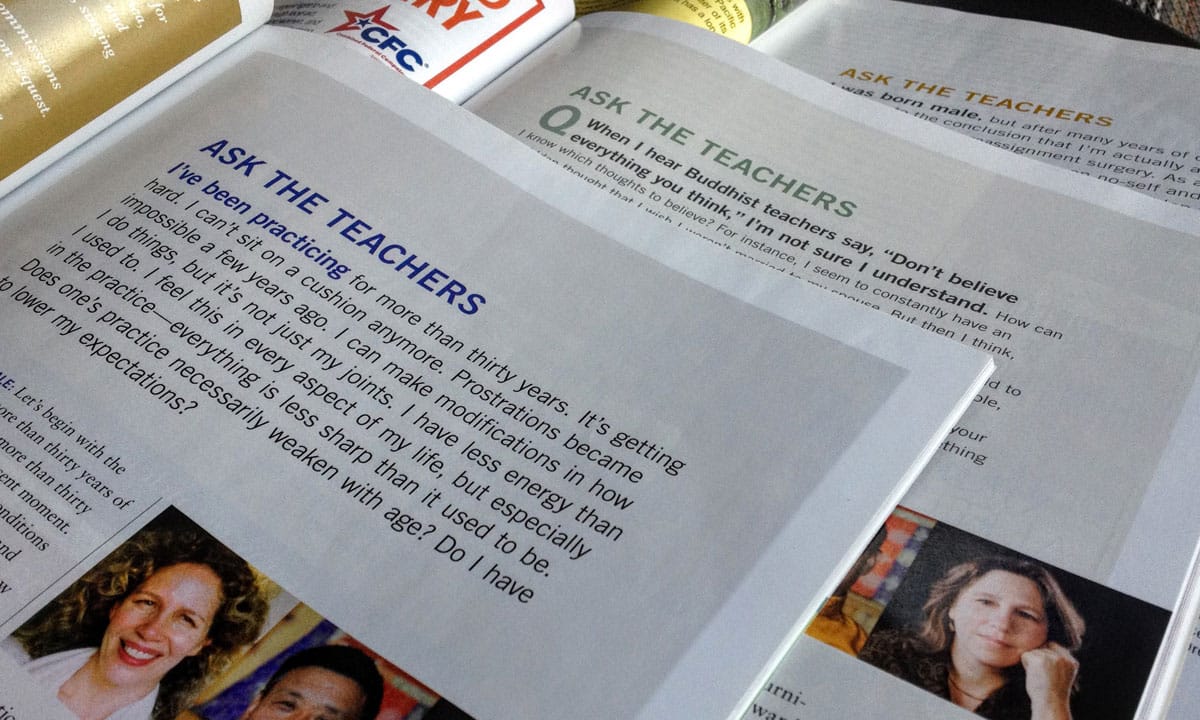 If you're a Buddhadharma reader, you know about "Ask The Teachers," in which we pose a question about practice to three teachers from different schools of Buddhism.
What is your question? Which teachings do you find particularly challenging or perplexing? Which aspects of the dharma cause uncertainty rather than inspiration? What is your struggle? We want to know.
Email your question to [email protected].