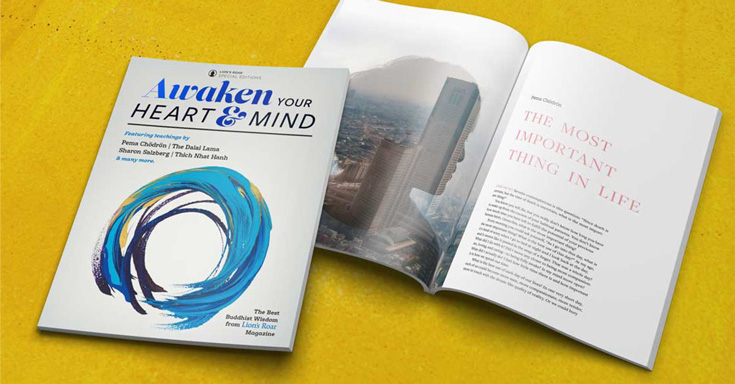 We are pleased to announce our latest Special Edition, Awaken Your Heart & Mind. The Best Buddhist Wisdom from the pages of Lion's Roar.
An unmatched collection of Buddhist teachings, inspiring personal stories, and journalism from the preeminent and longest-running Buddhist publication in North America. Presented in a deluxe, oversize format spotlighting Lion's Roar's award-winning art direction. Awaken Your Heart & Mind is the ideal keepsake for the many who have been inspired by Lion's Roar's forty years of coverage of Buddhism, culture, meditation, and life itself. This special Edition features Pema Chödrön, The Dalai Lama, Thich Nhat Hanh, Sharon Salzberg & Rev. angel Kyodo williams, Jack Kornfield and many more.
Order your copy today from our online store.