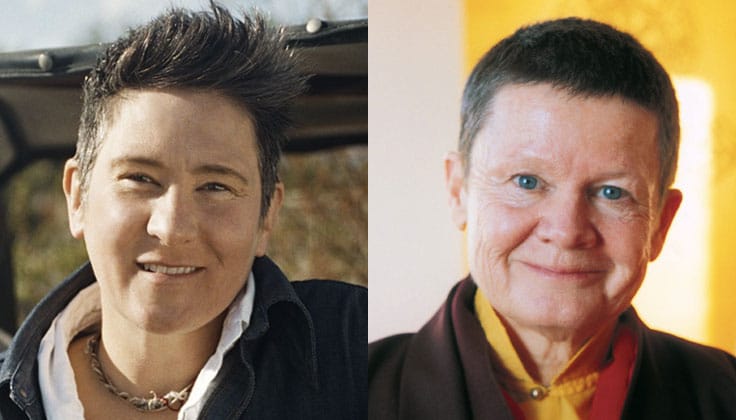 Lion's Roar is proud to co-sponsor "An Evening with Pema Chödrön and k.d. lang," — in which you can join these two extraordinary women, both uniquely gifted "instruments of the dharma."
The event will take place on June 20 at UCLA's Royce Hall in Los Angeles, and will benefit Tools for Peace and The Pema Chödrön Foundation. It will begin with a dialogue with Pema Chödrön, who will share her insights into life's "big questions"—including how we can begin to face uncertainty and engage the unknown—along with practical guidance in becoming more vulnerable, authentic, and present with ourselves and with each other. Then k.d. lang will join the conversation, speaking about her personal approach to creativity and the roles that trust, devotion, and surrender play in that process, the surprising parallels between the journeys of the artist and the meditator, and more.
The evening will conclude with a special musical performance by k.d. lang, who will offer a selection of songs with a piano accompaniment, buoyed by the incredible acoustics of Royce Hall.