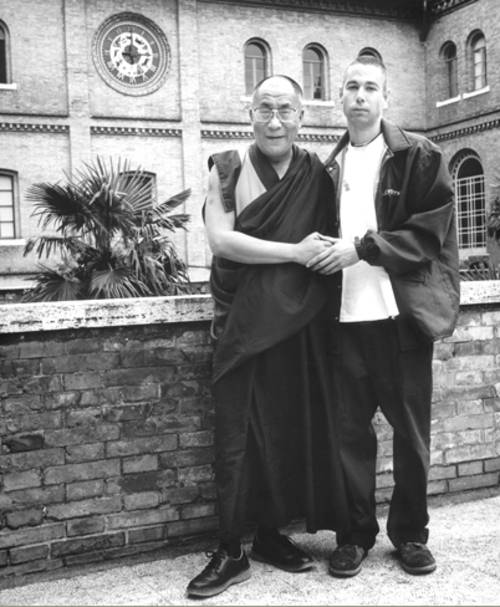 In addition to being a much-loved rapper, musician, and cultural commentator, Yauch was a supporter of and friend to Buddhism and a champion for Tibetan rights.
Stories of Yauch's previously announced cancer and its treatment were taken as good news by many fans, but Yauch stressed in interviews that he was not necessarily cancer-free. Indeed, it was cancer that took Yauch's life.
The Beastie Boys' official statement, posted late today, begins:
It is with great sadness that we confirm that musician, rapper, activist and director Adam "MCA" Yauch, founding member of Beastie Boys and also of the Milarepa Foundation that produced the Tibetan Freedom Concert benefits, and film production and distribution company Oscilloscope Laboratories, passed away in his native New York City this morning after a near-three-year battle with cancer. He was 47 years old.
Read the full statement, which provides a lengthy bio and lists Yauch's many impressive accomplishments, here.
In his interview from our January 1995 magazine (with Yauch on the cover, as seen here), the articulate and passionate Yauch talked hip-hop, hardcore, helping people, and his relationship to Buddhism's Bodhisattva Vow — which spawned a classic song on the Beasties' Ill Communication LP, the latest Beasties release at the time. It's a glimpse of Yauch at a peak of activity, focused and thoughtful as ever. Read the interview here.
Our condolences to Yauch's friends and family, and all our fellow fans.