The Great Spring
Writing, Zen, and This Zigzag Life
By Natalie Goldberg
Shambhala 2016; 224 pp., $22.95 (cloth)
In Zen, the "Great Spring" is a metaphor for enlightenment. "Obstructions shatter. Pain cracks open. The previously resisted truth releases," writes author and writing teacher Natalie Goldberg. "In this huge terrain, we can find ourselves." In her book of the same name, Goldberg reflects on the crooked, zigzagging writer's journey and how it has opened her up to life—from getting lost in the wilderness of New Mexico, to playing ball with her father as a child in Long Island, to the beginnings of Zen in the American Midwest, to a shocking health diagnosis. The book presents twenty-two essays—many published for the first time in this magazine—with titles such as "Dog-Bite Enlightenment," "Lost Purse," and "A Time of No Place."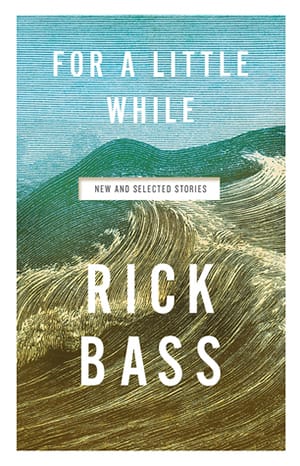 For a Little While
New and Selected Stories
By Rick Bass
Little, Brown and Company 2016;
480 pp., $28 (cloth)
Author and environmental activist Rick Bass is renowned for his elegant and personal writings about life and nature. For a Little While is a collection of thirty years of his stories, both old and new, presenting a large swath of human experience, with remarkable characters in situations pushing them to the outer limits: a couple escaping from a blizzard by traversing a frozen lake beneath the ice; a young boxer fleeing from a charging horse to train for bar fights; and an alcoholic logger seeking absolution amid ancient ruins. There is a story for every season of humanity, as noted in "The History of Rodney": "Through the summer, butterflies swarm in the front yard, drunk on the smell of the tree. But it in the winter it rains."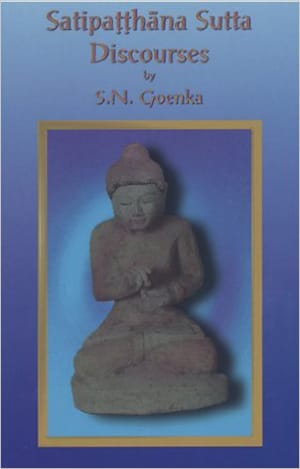 Satipatthana Sutta Discourses
By S.N. Goenka
Vipassana Research 2015; 126 pp., $10.95 (paper)
The Satipatthana Sutta is the Buddha's most important discourse on the practice of mindfulness. In it, the Buddha describes the four foundations of Buddhist meditation: mindfulness of the body; mindfulness of feelings or sensations; mindfulness of mind or consciousness; and mindfulness of dharmas, or phenomena. Each chapter in this book, now out in a new edition, is a discourse on the Satipatthana Sutta delivered by the renowned vipassana teacher S.N. Goenka during a mindfulness course in Australia in 1990. "Liberation can only be gained by practice, never by mere discussion," writes Goenka, offering an insight into the reason for these discourses—and for Buddhist meditation altogether. You'll find more on Goenka's key role in the transmission of vipassana (insight) meditation to the West in our profile of Sharon Salzberg in this issue.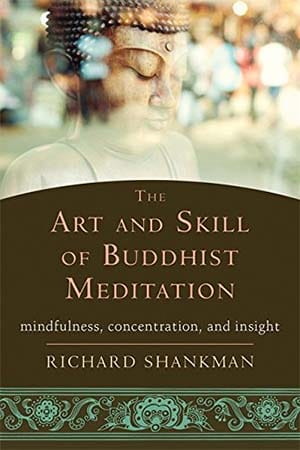 The Art and Skill of Buddhist Meditation
Mindfulness, Concentration, and Insight
By Richard Shankman
New Harbinger 2015; 160 pp., $16.95 (paper)
For a less traditional take on vipassana meditation, Richard Shankman offers The Art and Skill of Buddhist Meditation. "This book is a travel guide along that same path to inner peace," he says, "meditation as it has been preserved and taught in the Theravada tradition of Buddhism." Shankman has crafted a practical guide to building a strong meditation practice by unifying mindfulness, concentration, and insight into a single integrated approach. Written for both the beginner and the experienced meditation practitioner seeking to deepen his or her understanding, this book offers hands-on skills easily put into practice via a step-by-step approach, coaching practitioners through the highs, lows, and inevitable obstacles that arise on the path of meditation.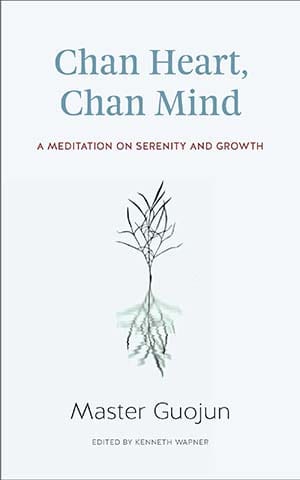 Chan Heart, Chan Mind
A Meditation on Serenity and Growth
By Master Guojun
Wisdom 2016; 176 pp., $14.95 (paper)
"Do you ever wonder who you really are? Do you want to find out?" asks Master Guojun in Chan Heart, Chan Mind. The author of Essential Chan Buddhism, Guojun examines Chan—the Chinese forerunner of Zen—through the lens of a young Western-educated teacher. Brief, lyrical, and intimate, his reflections on a life lived in this tradition include encounters with some of its most revered contemporary teachers, enhanced by elegant calligraphy by the author. Guojun explores themes such as breathing, forgiveness, repentance, and self-compassion, windows through which readers can invite these teachings into their own lives.
The Intelligent Heart
A Guide to the Compassionate Life
By Dzigar Kongtrul
Shambhala 2016; 208 pp., $16.95 (paper)
Sometimes, you can be happy that it's not all about you. This latest offering from Dzigar Kongtrul Rinpoche offers practical instruction on discovering happiness by shifting your focus from yourself to others. The compassion practices featured in this book include lojong (mind training) and tonglen (exchanging self for other). Dzigar Kongtrul also offers commentary on The Great Path of Awakening by the nineteenth-century Tibetan master Jamgon Kongtrul Lodro Thaye, one of the founders of the reformist Rimé movement. The foreword is by Pema Chödrön, a student of Dzigar Kongtrul's.
Awake at the Bedside
Contemplative Teachings on Palliative and End-of-Life Care
Edited by Koshin Paley Ellison and Matt Weingast
Wisdom 2016; 300 pp., $19.95 (paper)
End-of-life care raises questions with no easy answers: How do we think about the dying? About death itself? What is the current state of palliative and end-of-life health care, and how can we improve it? How do we care for the dying without becoming emotionally and spiritually depleted ourselves? In Awake at the Bedside, authors Ellison (cofounder of the New York Zen Center for Contemplative Care) and Weingast (who works at the Barre Center for Buddhist Studies) have created a book not about dying but about life, and what living has to teach us. Leaders in the field offer wisdom for those who spend day and night bedside, with personal accounts from Elisabeth Kubler-Ross, Cicely Saunders, and Derek Walcott, and instructions from doctors, dharma teachers, chaplains, poets, and caregivers.