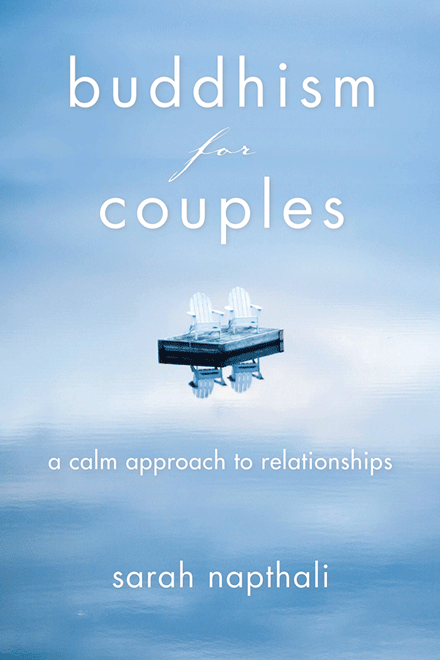 Buddhism for Couples
By Sarah Napthali
Jeremy P. Tarcher/Penguin 2014;
253 pp., $15.95 (paper)
In Buddhism for Couples, Sarah Napthali notes that "most couples come to counseling in the hope that their partner will finally see their faults and change." But what if, instead, a Buddhist perspective could shed light on how to be more self-aware, calm, and compassionate toward both your partner and yourself? This humorous and honest text explores coupleship through the lens of the four noble truths and the eightfold path. Napthali cites examples from her own marriage and tackles thorny subjects, from housework to infidelity. Each chapter offers a "Things to Contemplate" and a "Things to Do" section, translating these concepts into practical application.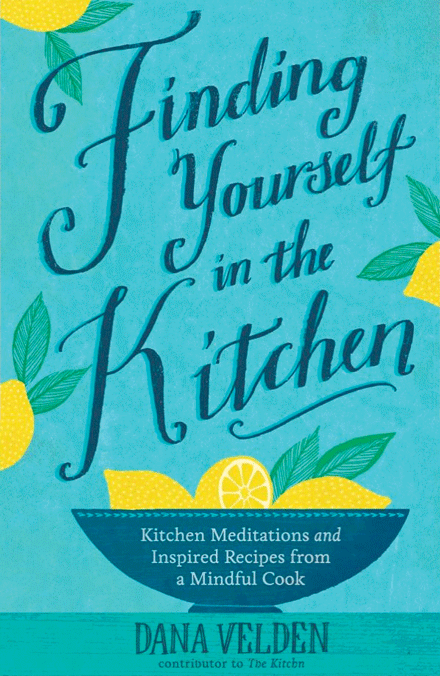 Finding Yourself in the Kitchen
Kitchen Meditations and Inspired Recipes from a Mindful Cook
By Dana Velden
Rodale 2015; 249 pp., $24.99 (paper)
When life gets overwhelming, there's nothing like cutting two gallons of carrot coins to gain perspective. In Finding Yourself in the Kitchen, Zen priest Dana Velden looks at the challenges and satisfactions of the ordinary kitchen as a place where we can find nourishment for our deepest hungers. An extension of her popular "Weekend Meditation" column on TheKitchn.com, Velden offers thoughts on subjects such as "When You Wash the Dishes, the Dishes Also Wash You" and "How to Be Angry in the Kitchen." A former head cook at San Francisco Zen Center, Velden continues the great tradition of such food writers as Ed Brown and Deborah Madison in the Zen Center/Tassajara/Greens cooking tradition. Finding Yourself in the Kitchen also includes meditation techniques, practical kitchen tips, and some of Velden's favorite recipes.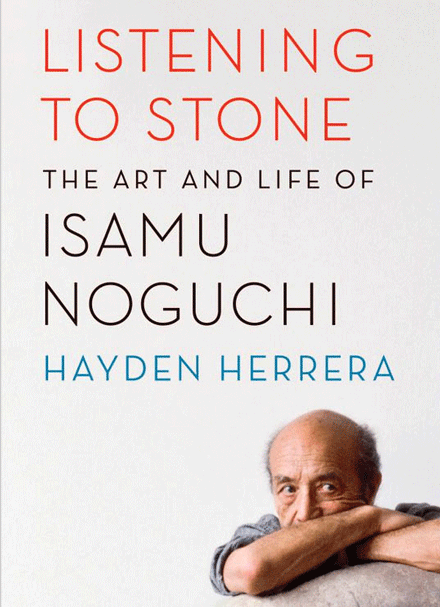 Listening to Stone
The Art and Life of Isamu Noguchi
By Hayden Herrera
FSG 2015; 575 pp., $40 (cloth)
Hayden Herrera described the life of Isamu Noguchi with the grace and delicacy of the great sculptor himself. A creative, fierce, and lost figure, Noguchi's art was based in identity—of the materials he worked with and his own. Noguchi was of Japanese and American parentage, and his drive to give form to mixed identities led to his working in figurative sculpture, as well to designing gardens, monuments, and public spaces. He also created simple, useful, and beautiful objects for everyday living, such as his elegant Akari paper lanterns. Herrera's biography of Noguchi allows the breathing space for the artist himself to emerge, much like sculptures rising from the raw materials whose essence Noguchi revered.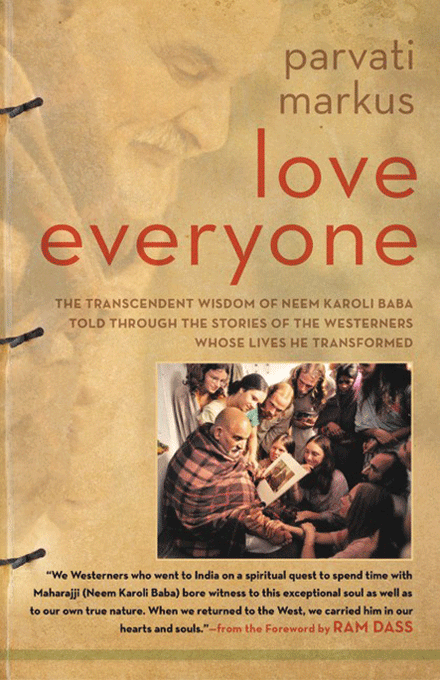 Love Everyone
The Transcendent Wisdom of Neem Karoli Baba Told Through the Stories of the Westerners Whose Lives He Transformed
By Parvati Markus
HarperOne 2015; 378 pp., $27.99 (paper)
In 1967, Baba Ram Dass—the former Harvard psychologist Richard Alpert—left India with stories that would change the lives of a generation of spiritual seekers. In his famed book, Be Here Now, he described his encounters with a guru named Karoli Baba and his simple yet profound teachings: love everyone, feed everyone, and remember God. In Love Everyone, Parvati Marku has gathered first-person stories from those who followed Ram Dass to India to study with Karoli Baba. Celebrating the still-resounding effects of the teacher's influence on the yoga, meditation, and mindfulness cultures that are now fixtures in the West, Love Everyone illustrates how the actions of the inspired decades ago came to shape our consciousness today.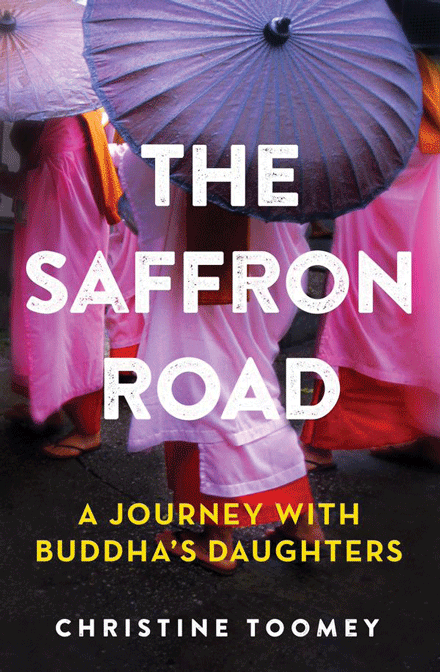 The Saffron Road
A Journey with Buddha's Daughters
By Christine Toomey
Portobello Books 2015; 370 pp., $24.95 (paper)
In The Saffron Road, reporter Christine Toomey embarks on a 60,000-mile quest to uncover why contemporary women choose to become Buddhist nuns. She traces the history of women monastics from fifth century BCE India, to the Zen of the Beat era, to today's Western practitioners. Not shying away from the tragedies that so often lead to transformation, Toomey talks to "kung fu" nuns, an acclaimed novelist, a princess, a concert violinist, a former BBC journalist, and a one-time Washington political aide. "In a world numbed by the amount of attention paid to violence, terrorism, and political and religious power struggles," she writes, "I find it profoundly refreshing to come across women whose lives are dedicated to nurturing the opposite."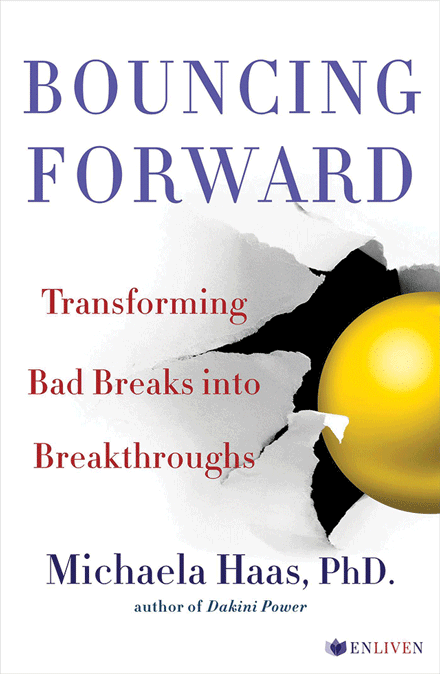 Bouncing Forward
Transforming Bad Breaks into Breakthroughs
By Michaela Haas
ENLIVEN 2015; 385 pp., $26.99 (paper)
Written for Buddhists and non-Buddhists alike, Michaela Haas examines the science of post-trauma recovery with an eye to the similarities between Buddhist mind training and Western trauma psychology. Twelve survivors share how adversity led them to new awareness—from award-winning author and poet Maya Angelou, who healed deep childhood trauma, to renowned autistic pioneer Temple Grandin, who overcame crippling panic attacks, to jazz guitarist Coco Schumann, who played for his life at Auschwitz. Haas suggests how Buddhism and science can reshape the way we think of trauma and offers techniques that survivors have used to benefit from their experiences. Bouncing Forward focuses on developing a deeper perspective through mindfulness, compassion, and wisdom when life seems too hard to bear.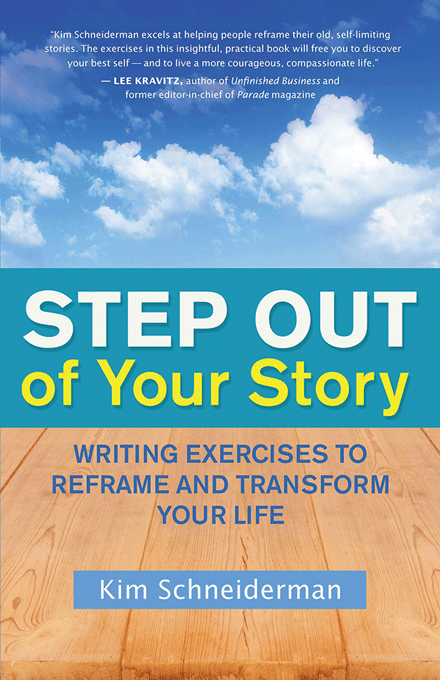 Step Out of Your Story
Writing Exercises to Reframe and Transform Your Life
By Kim Schneiderman
New World Library, 256 pp., $15.95 (paper)
Kim Schneiderman, a psychotherapist and spiritual essayist, takes the reader through a series of creative writing exercises designed to increase self-awareness and "enhance our capacity for love, compassion, understanding, and self-reflection." By creating third-person narratives about our own stories and challenges, she argues, we can learn to embrace obstacles, contemplate the present moment, and step away from the overbearing dominance of ego. Psychological research backs this up. Studies have shown that when we view stressful or negative memories from the perspective of another person, we feel less emotional pain, have higher life satisfaction, and are more likely to think of ourselves as able to overcome obstacles. Parts of the book reference Buddhist ideas and meditation teachers such as Tara Brach. The exercises are presented clearly and should appeal to anyone looking to step out of negative rumination, self-criticism, and habitual patterns.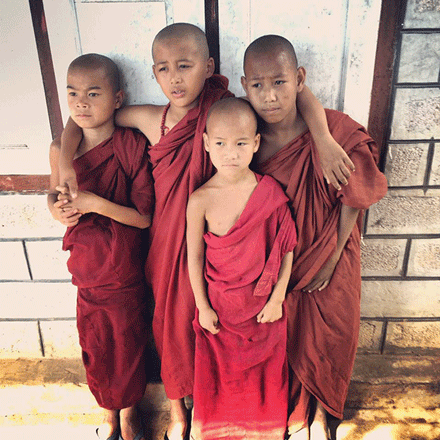 Golden Kingdom
Feature film by Brian Perkins
Bank & Shoal Motion Pictures
Golden Kingdom is the first international feature film shot in Burma since the country's recent opening to the outside world. It tells the story of four seven- to eleven-year-old monks who are left alone when their teacher is obliged to leave their remote monastery. The most mature of the boys, Witizara, is asked to be the group's temporary leader. At first, they keep up the daily rituals of monastic life, but when the farmer who is bringing their daily meal disappears, Witizara is forced to set out on his own—braving gunmen, corpses, hunger, and frightening wilderness. His journey and courage touchingly mirror the path of the young Buddha. Golden Kingdom was filmed on location at a working monastery, and three of the leads are played by actual monks. It is a beautifully filmed debut from writer/director/producer Brian Perkins.