John DeMont reviews Older and Wiser: Classical Buddhist Teachings on Aging, Sickness, and Death, a new collection of Allen Ginsberg's letters, and more.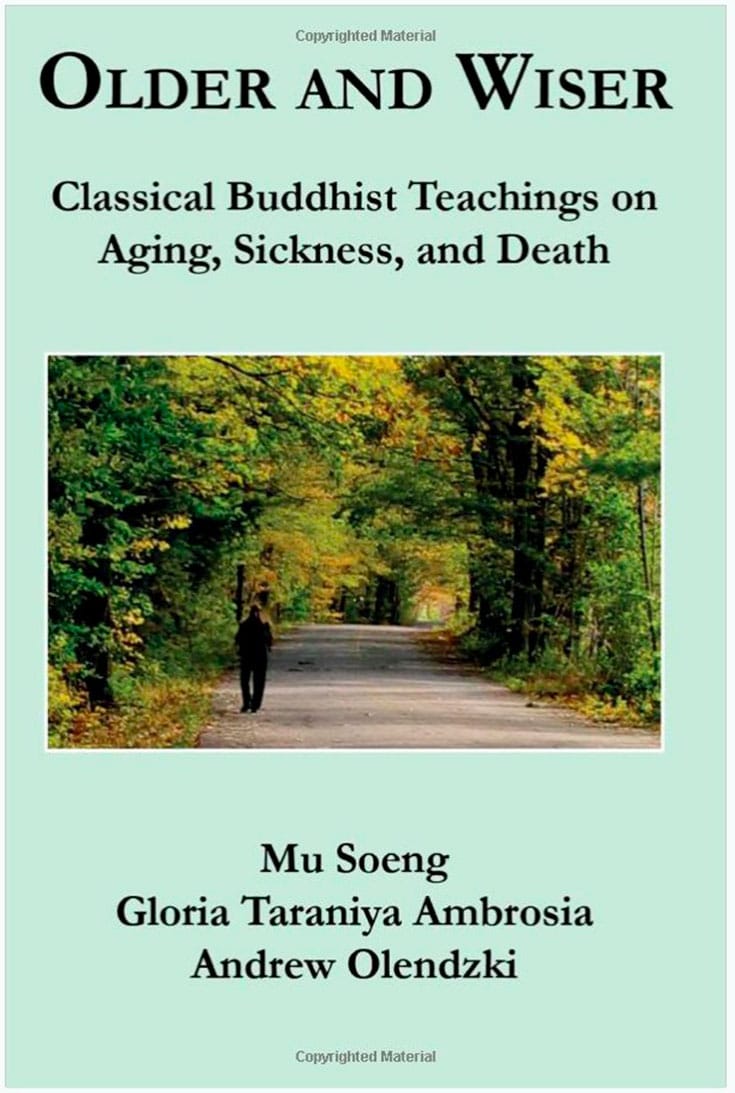 Older and Wiser
Classical Buddhist Teachings on Aging, Sickness, and Death
By Mu Soeng, Gloria Taraniya Ambrosia, Andrew Olendzki
Barre Center for Buddhist Studies, 2017; 255 pp., $15.95 (trade paper)
Life is tough and then you die, the late comic George Carlin used to say. But the authors of this collection of discourses—a Theravada scholar versed in traditional Buddhist teachings, a scholar from the Korean Zen Tradition, and a lay Buddhist minister rooted in the Thai Forest Tradition—would seem to disagree. They argue that through the teachings of the Buddha it is possible to not just live wisely but to die joyfully. Older and Wiser is a timely book: with America's babyboomers entering old age, more people are becoming acquainted with what the Zen Buddhist tradition calls "this great matter of life and death." It's timeless too, since people have perenially sought to find happiness, inner tranquility, and wisdom in their later years.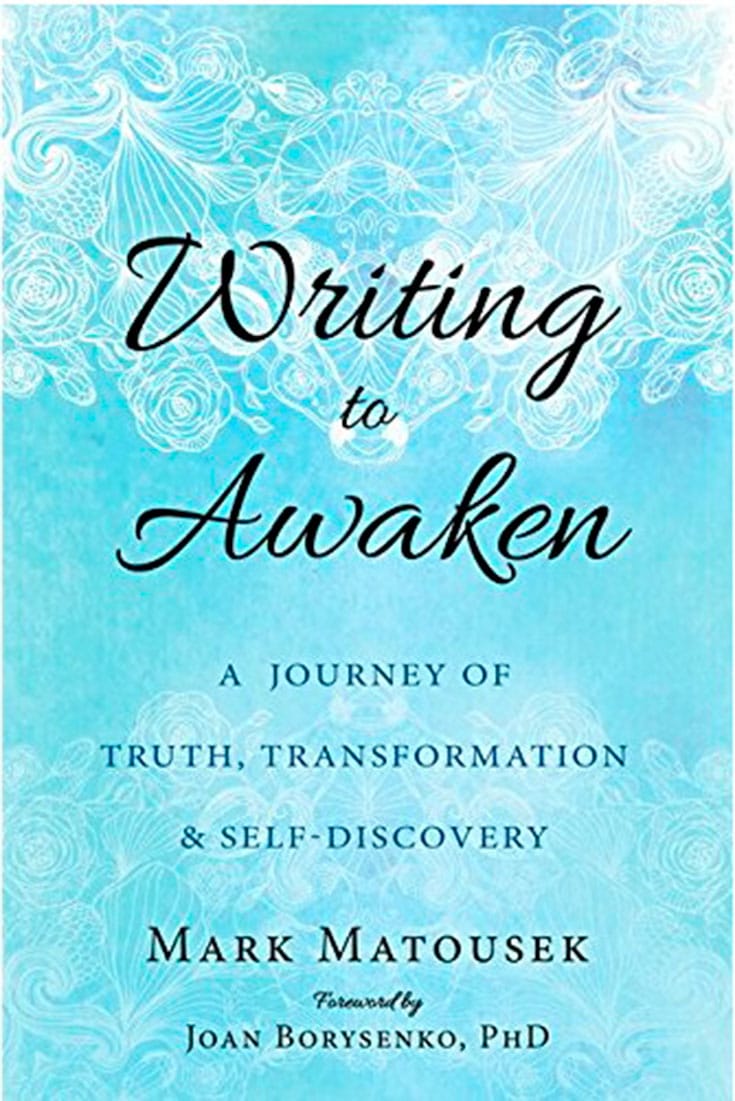 Writing to Awaken
A Journey of Truth, Transformation & Self-Discovery
By Mark Matousek
New Harbinger Publications Inc., 2017; 214 pp., $16.95 (trade paper)
We tell ourselves lies to live, says Mark Matousek, a memoirist, teacher, and spiritual seeker. We do so for a variety of reasons: out of necessity, fear, or convenience; to avoid incrimination and cruelty; because we are simply ashamed. As a result, says Matousek, the reality we construct is anything but. Expressive writing—the act of telling the unvarnished truth about his own deepest wounds, desires, hopes, and dreams —was his path to understanding that the story he believed about himself wasn't true. He says it also led to a deep and authentic knowledge of himself. Over the years Matousek has taught thousands of students how to use the same techniques to discover their true story and to transform and liberate their lives. In Writing to Awaken, he lays out the process in easy-to-follow sections.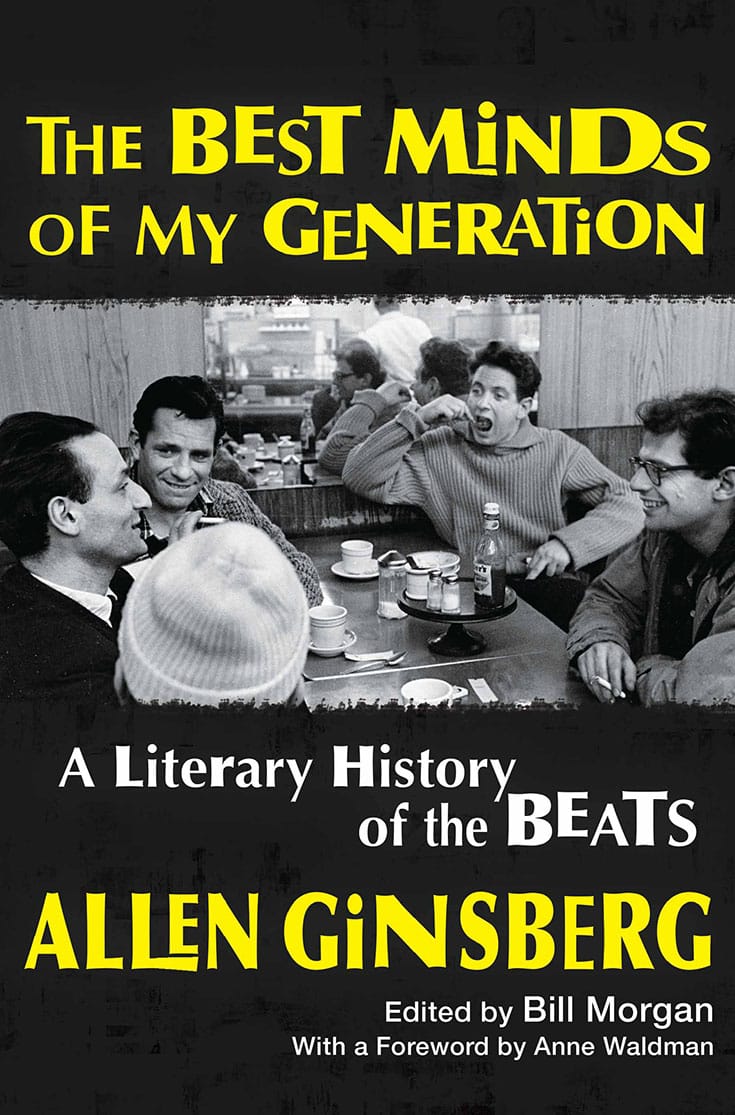 The Best Minds of My Generation
A Literary History of the Beats
By Allen Ginsberg, Edited by Bill Morgan
Grove Press, 2017; 460 pp., $27.00 (cloth)
Chögyam Trungpa Rinpoche invited Allen Ginsberg to the Naropa Institute in the early days of the West's first Buddhist-inspired university. Thus began Ginsberg's twenty-three-year run teaching a course—at Naropa and later at Brooklyn College—on the literary history of the Beat Generation. Ginsberg's poetic voice shines through in the forty-nine lectures reprinted in this volume. Many of the Beat luminaries are there: Jack Kerouac, Lucien Carr, William Burroughs, and Gregory Corso, as well as the author of Howl himself. But there's nothing predictable about this collection, which delves into topics like the influence of jazz musician Charlie Parker's improvisations on Kerouac's prose style, the Buddhism in On the Road, and what the Beats scene in Times Square was like in the 1940s.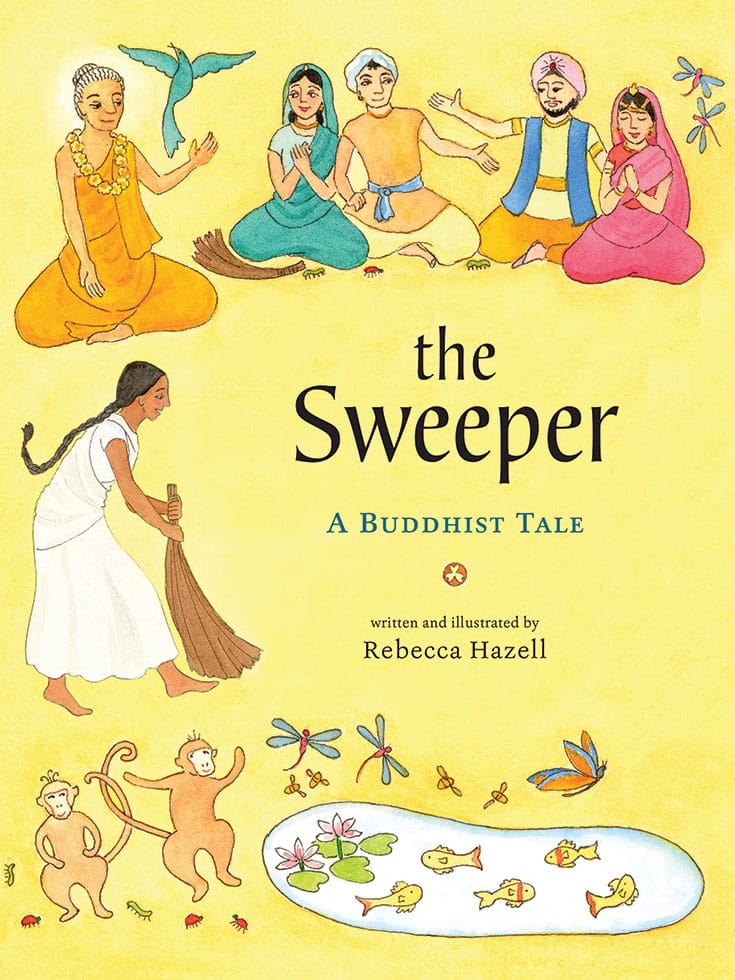 The Sweeper
A Buddhist Tale
Written and Illustrated by Rebecca Hazell
Shambhala Publications Inc., 2017; 25 pp. $16.95 (hard)
Padme is an orphan who works as a maid in a wealthy household in ancient India. She spends dreary days sweeping floors for an impossible-to-please master and mistress. This lavishly illustrated children's book comes alive when, one day, the Buddha arrives at the household. He explains that life is suffering and change is inevitable, but meditation can help a person see, accept, and live the truth of their existence. Hearing this, Padme sighs, because all her work makes finding time for such a practice impossible. But the Buddha tells her to make her sweeping a form of meditation. His lessons don't end there. Years later, they meet again. This time, when Padme asks for a prayer for all those who live, die, and suffer, the Buddha teaches her the Four Immeasurables. It's another way the book serves as a lively, easily digestible introduction to basic Buddhist practices and history, for young and old minds alike.