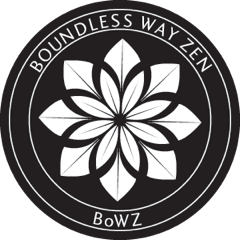 Boundless Way Zen (BoWZ) and the Insight Meditation Community of Washington (IMCW) have new practice locations.
The Greater Boston Zen Center, part of Boundless Way Zen — whose Guiding Teachers are James Ishmael Ford, David Dayan Rynick, and Melissa Myozen Blacker — opened its doors last night in Cambridge, Massachusetts. The new location is now home to two preexisting BoWZ sitting groups: the Ralph Waldo Emerson Zen sangha & Spring Hill Zen. The guiding teacher of the new location is dharma holder Josh Bartok, who will eventually be installed as abbot there. You can stop by any Tuesday or Wednesday evening or Saturday morning at 288 Norfolk St., 2nd floor. If you are a beginner, there are introductory classes offered by arrangement in advance. Visit this link to make arrangements, and be sure to check out their website at www.bostonzen.org for regular sitting times.

The Insight Meditation Community of Washington will also be opening a new meditation and meeting space in Tenleytown, Washington, DC, on the evening of May 28. Located at 4708 Wisconsin Ave., NW, the newly refurbished space can host 15 to 20 people. The group will gather there every weekday morning and hopes to expand its offerings to days, evenings, and weekends in the future. Practice takes place from 7:30 a.m. to 8:15 a.m. every morning, starting on the 28th, with a suggested donation of $5 to $10. For more information, see the IMCW website.