Zen teacher Brad Warner addresses the notion of preferences. Dealing with them — in bed, and out of it — isn't, he says, as cut and dried, or difficult, as some would believe.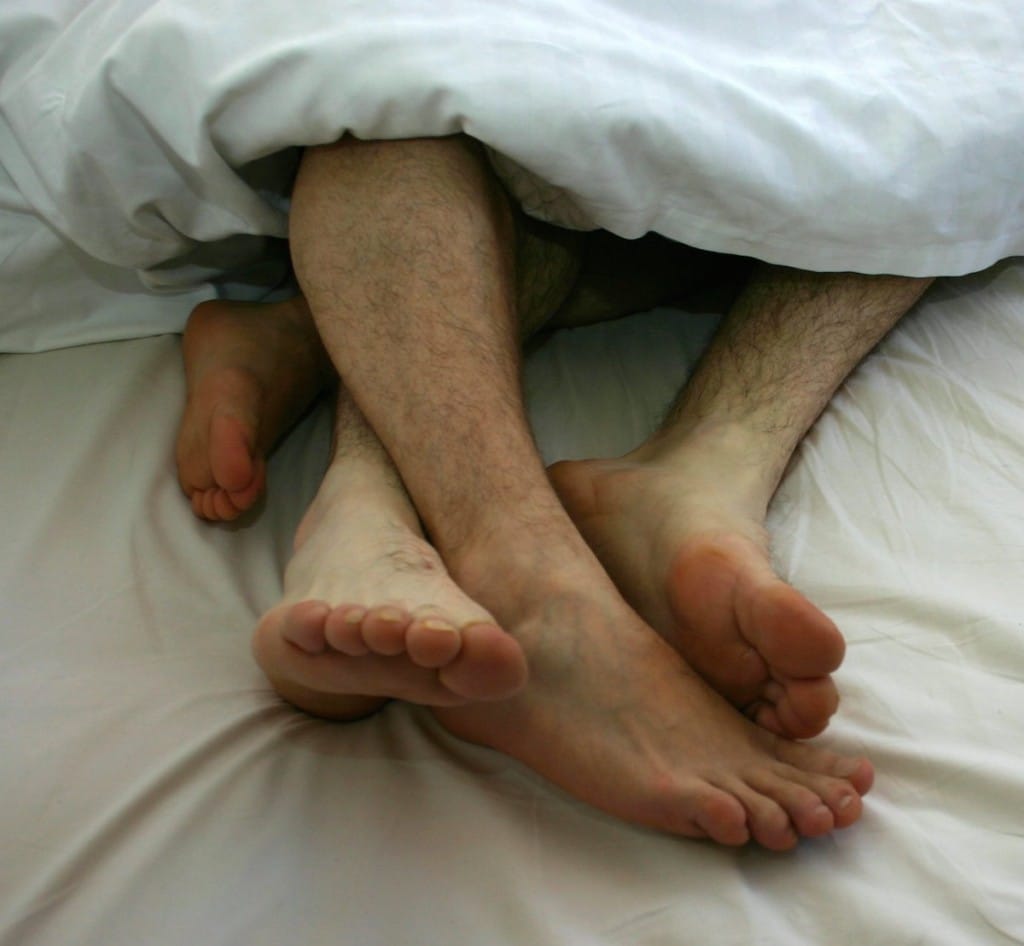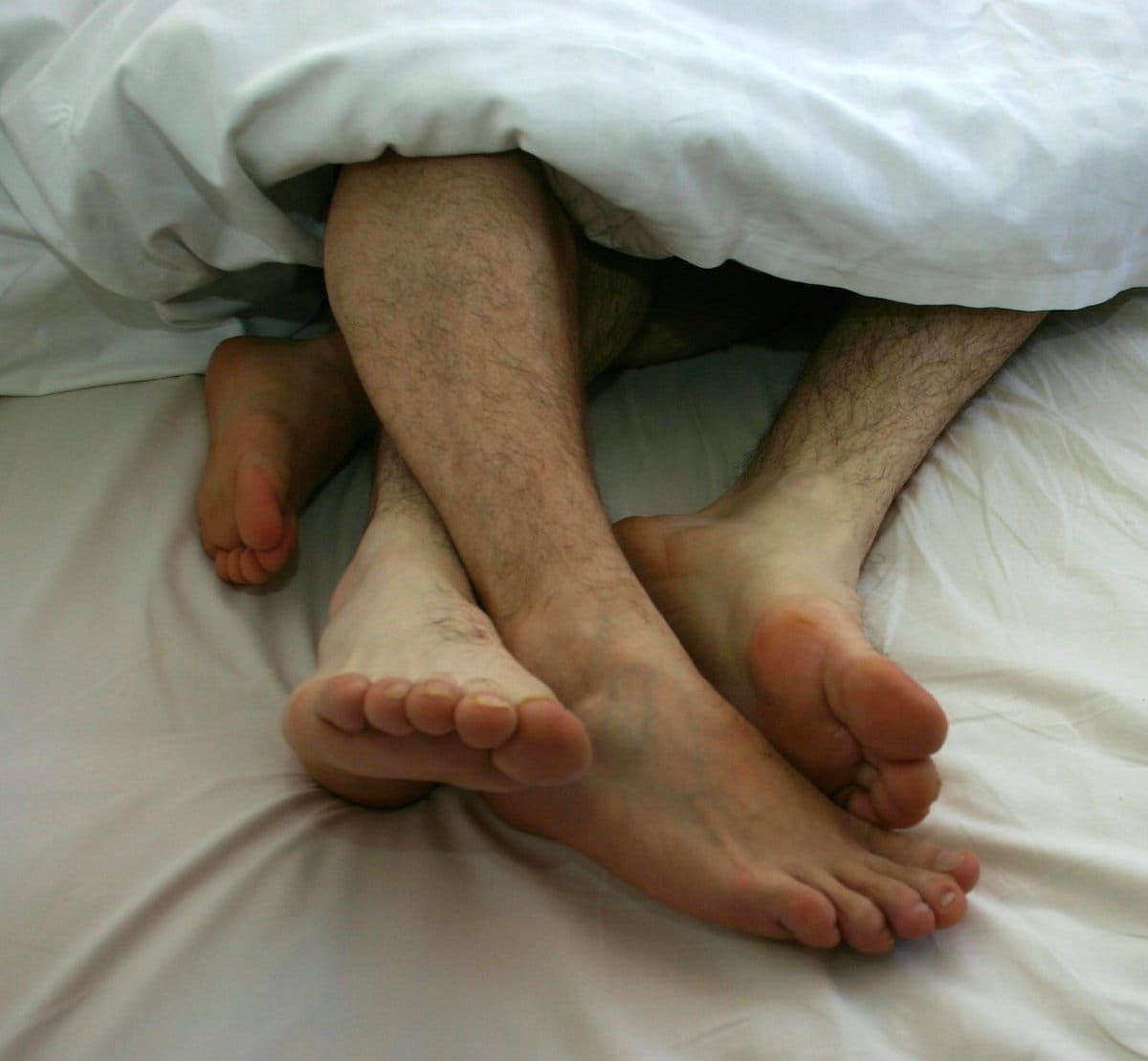 There's a famous Chinese poem called "Faith Mind Inscription." In spite of its lousy title, it's one of the most profound pieces of literature in all of Zen. The first verse sets forth the premise of the poem right away: "The Great Way is not difficult, just avoid preferences. When love and hate are absent, everything becomes clear and undisguised."
Of course, when talking about sex and preferences, the first thing people think of is sexual preferences and all the nonsense our culture has piled on top of the matter of who a person prefers to fuck. I suspect most people, when they first hear this notion of avoiding preferences, think of it the way I did when I first heard it. You think, "Oh, my God! I like vanilla better than chocolate! I like the Ramones better than Air Supply! I like lying on the beach better than getting hit in the face with a two-by-four! I have so many preferences! What am I going to do?"
In other words, you think, as I did, that preferences are a solid thing that must be gotten rid of. You imagine that some kind of bizarre mental gymnastics must be involved in forever ridding yourself of all like and dislike so that someday when you go to Ben & Jerry's and they ask you what flavor you want, you'll just smile beatifically and say, "Give me whatever you like, for lo, I am free from preferences."
I mean, my God, it gets even worse as the poem goes on. The next line is, "Make the smallest distinction and heaven and earth are set infinitely apart. If you wish to see the truth, then hold no opinions for or against anything." How could anyone do that? Ever?
But it's not as awful as it sounds. We're actually talking about something very immediate and direct. It's related to the question every Zen teacher is asked more often than just about any other, the one that goes, "My brain is all clogged up and scattered when I do zazen. Am I doing it wrong?"
But here's the deal. Your brain is all cloudy, but you'd prefer that it not be. The difference between what you are and what you think you ought to be causes your imagination to leap wildly. You want to go from where you actually are to some idealized state your confused mind has created. But it's a losing battle, because the attempt to change from what you are to what you think you should be is the very problem.
The solution is to simply forgo preferences. Don't make any effort to be what you're not. Just allow what you are to fully manifest. Keep your posture and stay still. Sit with it. Don't go against it. Don't go for it. Only sit and let it be.
In terms of sex, we all have lots of preferences. This goes for people of all "sexual preferences," by the way. It's not just a matter of which gender you prefer to shag. Sex brings out all of our loves and hates in a very big way.
For example, we're not in love, and we hate that. Or we're in love, but things are going wrong and we hate that. Or we're in love with this girl/guy/stuffed animal, but we want to sleep with that other one, too, and girl/guy/stuffed animal #1 isn't into the whole polyamory thing. Or we can't get enough sex. Or we're getting too much sex. And on and on and on it goes.
Sex is such a hot-button area in terms of getting us into our various likes and dislikes that this is certainly one of the reasons Buddha recommended that his monks be celibate. But what are we gonna do about preferences if we want to keep on getting laid?
One bit of good news is that the more we can get beyond our preferences, the better our sex lives will be. Instead of wallowing in how things aren't the way we want them to be, we can dive right in to what we have at this moment and enjoy it thoroughly.
Part of avoiding preferences is learning to like the very fact that you dislike something. In an episode of Star Trek: The Next Generation there's a scene in which Data, the android character, is given a special computer chip that, for the first time in his robotic life, allows him to have preferences. He orders a drink, gulps it down, and goes, "I hate this! Give me another!" He's never disliked anything before, and this itself is a source of great joy and fascination.
The idea of avoiding preferences doesn't mean that we need to be complacent and leave even the worst situations in life just as they are. The first step in effectively changing something that clearly needs to be changed is accepting the way it actually is. Then we can do what needs doing to make things different without wasting a lot of energy wishing things already were different. For example, you may find yourself in a relationship that's bad and you gotta either make it better or end it. If you sit around wishing things were different and wallowing in your malaise, you'll never do anything to fix it.
But bringing the matter of avoiding preferences into even tighter focus than that, being without preference means that when you have preferences — and you always will — you let go of any notion that you should not have them. You let go of your preference for being free of preferences. Even having preferences is not a problem. The real root of our problems as human beings is the way we fly off into imagining how things could, or should, be.
This piece was adapted from Brad Warner's book Sex, Sin, and Zen and published by permission of New World Library.