From Brandeis University, via Business Wire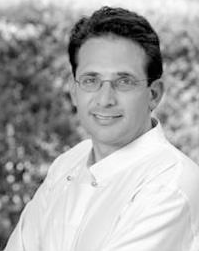 The family of the late Daja Wangchuk Meston Greenberg has established a scholarship in his name at his alma mater, Brandeis University . The Daja Wangchuk Meston Greenberg '96 Memorial Scholarship will be awarded annually to a Brandeis student whose personal story, like Daja's, involves overcoming adversity and who demonstrates great promise in areas of academic, social, and/or political work.
Daja passed away at the age of 39 on July 11 in Weston, Mass. An American born in Switzerland and raised from childhood in a Tibetan Buddhist monastery in Nepal, he earned a B.A. (cum laude) in sociology, having had little formal schooling before coming to America.
Daja's extraordinary life was the subject of a front-page story in the Wall Street Journal by reporter Clare Ansberry in 2005. The two collaborated on his memoir, Comes the Peace: My Journey to Forgiveness, which was published by Simon & Schuster in 2007.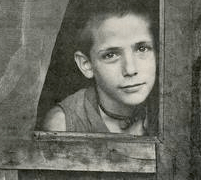 In his memoir, Daja told of being left in a Buddhist monastery at age six by his parents, who had hopes of him becoming a monk. His father returned to the United States, while his mother became a Buddhist nun. His experiences in the monastery had a lasting impact, motivating him to always show kindness to others.
Daja spent time in Italy before coming to the United States at age 16. In 1993, while living with his wife, Phuntsok, in a Boston settlement house for exiled Tibetans and working at a restaurant, he walked into the Brandeis Office of Admissions and asked to enroll. Instead of the required application, he submitted a 1981 People Magazine profile of himself as a child: "For an American Boy-Monk in Nepal, the Path to Buddhism Began in Beverly Hills."
Daja was a leader in the Tibetan community, in Boston and on a global basis, working tirelessly on Tibetan rights issues, and traveling to Tibet on a number of fact-finding missions, including two for The Philadelphia Inquirer. In 1997, he served as an interpreter for Virginia Rep. Frank Wolf during a trip to Tibet. He returned to Tibet two years later, a trip that led to his imprisonment and torture by the Chinese government. He was badly injured when he tried to escape by jumping from a window. His mission on that trip — to stop a World Bank loan to China, earmarked for resettlement efforts in Tibet — proved successful a year later, when the World Bank withdrew its support for the funding.
He and his wife founded Karma, a fair-trade crafts shop in Newton. He often shared a cup of tea with customers and spent time talking with them.
To make a gift in support of the Daja Wangchuk Meston Greenberg Memorial Scholarship, or for more information, contact Raquel Rosenblatt ([email protected] or 781-736-4022).