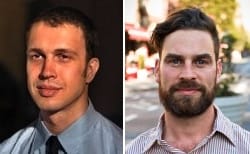 Ethan Nichtern and Michael Stone have composed a letter about why teachers of Buddhism and yoga should support the Occupy Movement. And they've reached out to their peers, asking a number of fellow leaders to sign the letter as a gesture of "commitment to align our practice and values and work together to help our society."
Initial signees include Sharon Salzberg, Stephen Batchelor, Sean Corne, Robert Thurman, Jack Kornfield, David Loy, Joan Halifax, Norman Fischer, Susan Piver, Anne Cushman, Gaylon Ferguson, Pat Enkyo O'Hara, Trudy Goodman, David Nichtern, Sarah Powers, Judith Simmer-Brown, angel Kyodo williams, Adam Lobel, Eihei Peter Levitt, Cyndi Lee, Koshin Paley Ellison, Robert Chodo Campbell, Ty Powers, Danny Fisher, Sarah Weintraub, Ted Grand, Maia Duerr, and Ari Pliskin.
An excerpt:
[…] we believe that individual awakening and collective transformation are inseparable. For members of spiritual communities, mindfulness of the situation before us demands that we engage fully in the culture and society we inhabit. We do not view our own path as merely an individualistic pursuit of sanity and health, and we believe it would be irresponsible of us to teach students of mind/body disciplines that they can develop their practice in isolation from the society in which they live. We are inspired by the creative and intellectual work of the Occupy movement as an essential voice in facilitating a more compassionate and ecologically grounded basis for practice.
The complete letter has been published on Huffington Post; click here to read it now.