Rod Meade Sperry explores recent pop culture associations between Buddhism and the use of marijuana.
As with Tiger Woods, there are some stories that, as someone who writes about Buddhism and pop-culture, I've just wanted to stay away from. Then comes the tipping point. Well, with his competitor's already-infamous commercial, the Rand Paul/"Aqua-Buddha" tipping point has arrived.
After the jump: video of that commercial, and other recent evidence that when it comes to "casual use" of Buddhist ideas and imagery in marijuana culture, there's plenty of residue left from the early days of Eastern religion's entry into American counterculture. 
By now, we all know the story about Rand Paul and his alleged former love of smoking out of a bong water pipe. This story was so "everywhere" when it first broke that it seemed to me more or less unnecessary to cover it. But the anti-Paul ad, which takes that infamous allegation out of context and seems to pit the Buddha against Christ, without a single mention of weed, is some pure, uncut bull.
Let's not be naïve here: 60's-era drug use was, for some Americans, part and parcel of the trip that led them to the study and practice of Buddhism and other Eastern religions. American Buddhists are still debating the exact meaning of the practice's precept stressing abstinence from intoxicants — as with so many things, how this precept is actually observed will come down to the individual; some even maintain that intoxicants can be used mindfully.
Some, though, aren't thinking about that at all; they just have a product to push, and they need a visual shorthand for "happy and mellow." And so the Buddha, with his happy and mellow countenance, has — unknowingly — become the Face of Weed. This may seem like old news, but even longtime practitioners (among them, an established Buddhist teacher) have expressed surprise to me upon learning that the word "Buddha" is itself slang for marijuana.
But it very much is. Hence, say, BuddhaFest, a pro-weed gathering which took place last week:
And did you know that "Nirvana" has another meaning? An anonymous source shot and sent me the below photo from inside a fully-functioning marijuana growing operation.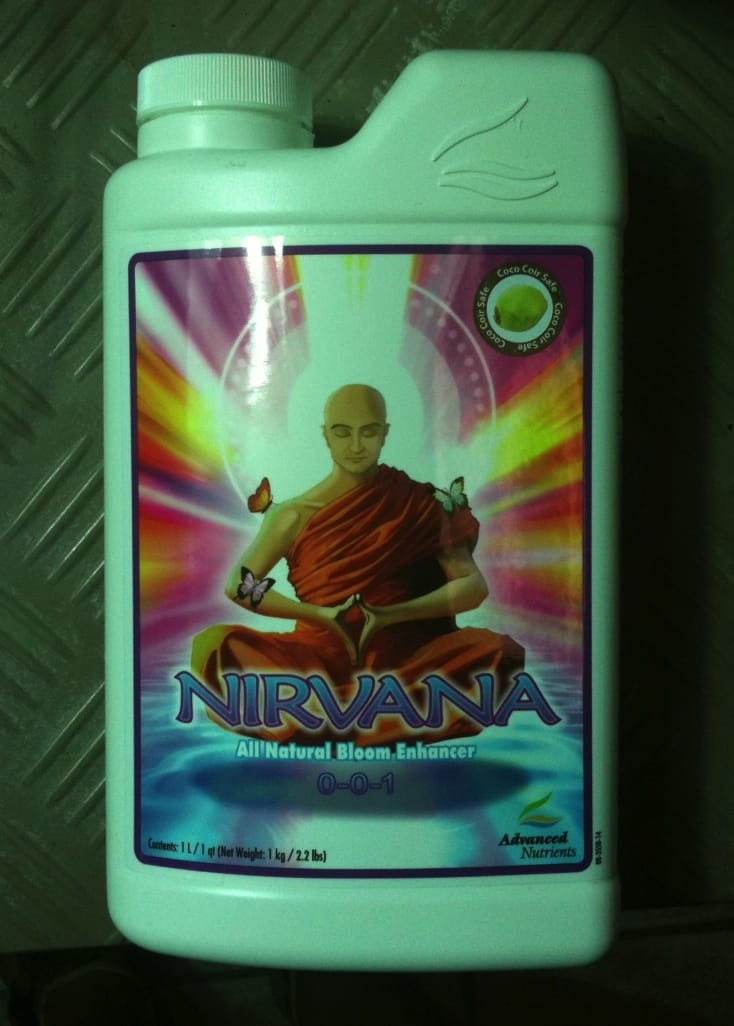 There, it seems, "Nirvana" is a tool of the trade. And it's a well-established product. Dig the cheezy copy from the product's otherwise not-so-cheezy website: "In your relentless quest for larger buds that are worth more to you and your associates, you now have an all-organic formula called Nirvana."
Or how about this magazine ad for a California pot dispensary, submitted to my Buddhism-and-pop-culture site The Worst Horse, by a reader?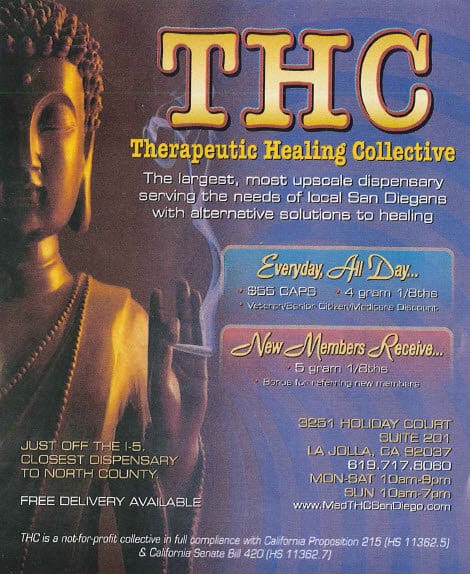 (I particularly enjoyed one aspect of this ad's lameness: Sure, it's rather lame to show the Buddha smoking a joint, but to show a Buddha statue smoking a joint? Now, that's lame. …I get the feeling that whoever designed this wasn't quite thinking clearly. Hmmm.)
Really, one could go on and on and on. For now, though, I'd like to ask the question: Whatever you do or don't think of marijuana and its use, do you think it's okay to, um, bogart Buddhist imagery — and the very epithet of the person for whom Buddhism is named — like this? It harmless? Or no?