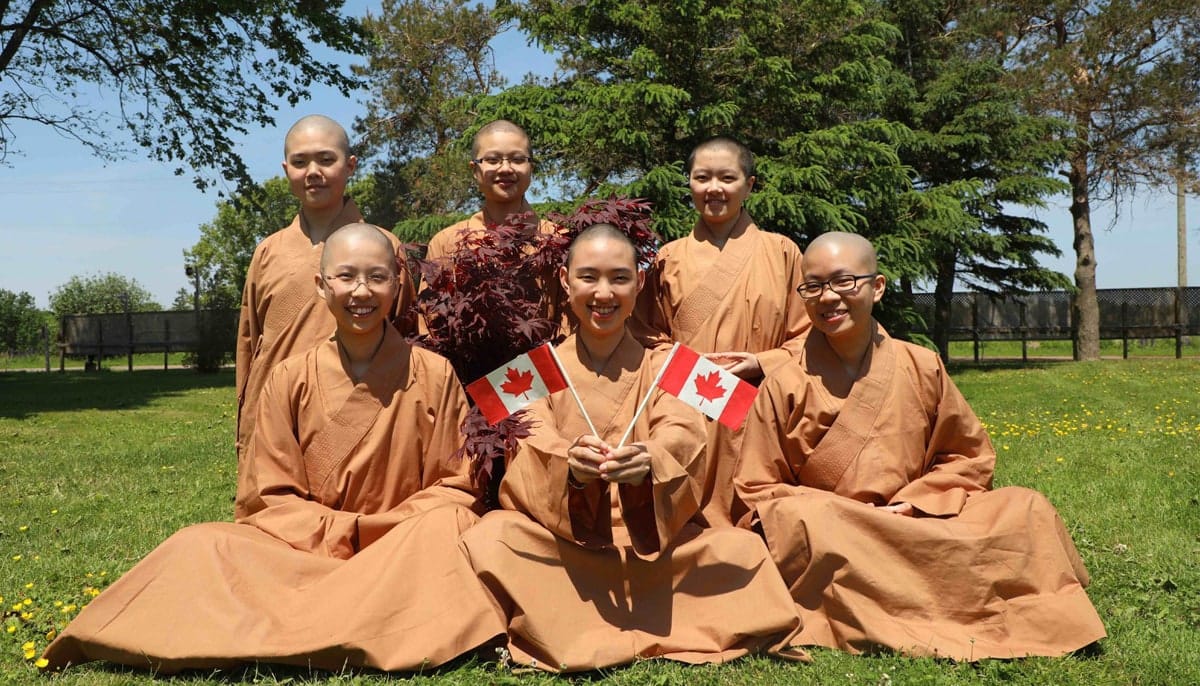 Nuns from the Great Wisdom Buddhist Institute via Buddhist Nuns of PEI on
Facebook.
The Great Wisdom Buddhist Institute (GWBI) has received government approval to build a Buddhist monastery that will house 1,400 nuns in Brudenell, Prince Edward Island, Canada, reports CBC.
The complex will cover 120 hectares and will include residences, classrooms, lecture halls, gardens, walking trails, and recreational facilities for the nuns. The first phase of construction will begin in the next year, but according to the to project manager, the entire campus will take 10 to 15 years to complete.
GWBI still needs government approval for water and wastewater systems and as well as the Brudenell community and the fire marshall's office.
As GWBI's website reads, the monastery will serve as a place for the 1,400 nuns to study and practice the teachings of Buddha.
"By striving for Buddha's wisdom and compassion in all that we do, we hope to bring happiness to all beings," they write, "Together, we hope to help make our community and environment a better place."