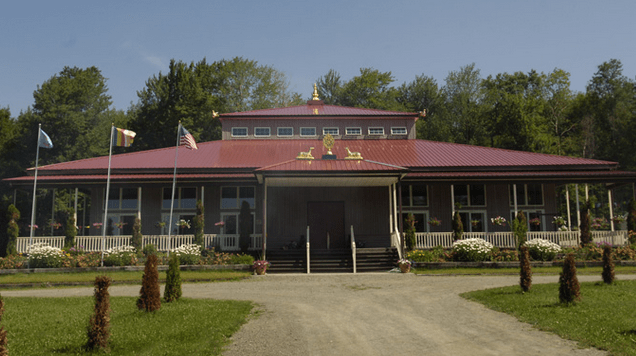 The Palyul Retreat Center, in McDonough, New York, was founded by Penor Rinpoche. (Image via Palyul.org)
"It's one of those amazing stories of people who've been in a plane crash and have been able to walk away," said Mary Pratt, a volunteer at Palyul Temple Buddhist Center in McDonough, New York, of the crash that took place near the center on Monday.
The plane in question was a low-flying one-engine plane. When it hit the trees, it crashed with a loud noise, and members of Palyul came to the scene of the crash to help the pilot and his three passengers escape. As Time Warner Cable News's Brittani Moncrease reported, all four people got out safely, needing only minor treatment; one member of the Center was treated for smoke inhalation.