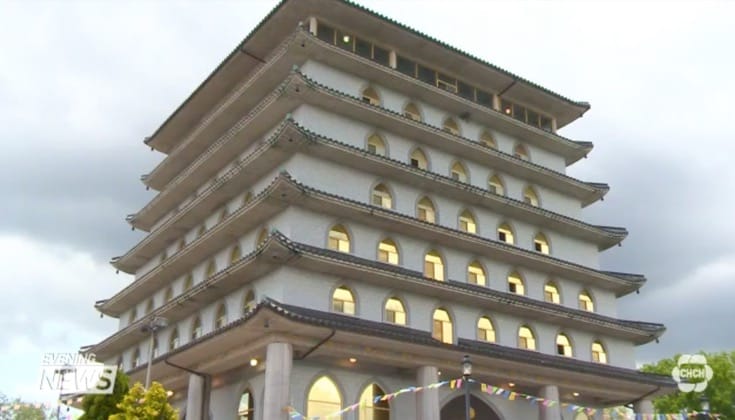 Image via chch.com.
To mark its 50th anniversary, the Buddhist Association of Canada has opened a museum of Buddhism in Niagara Falls, Ontario. The museum is housed in a seven-story pagoda, the association's Ten Thousand Buddhas Sarira Stupa. It houses Buddhist artifacts and memorabilia from China, Thailand, Vietnam, and Tibet, including a 7-tonne bronze Buddha statue and 2,200 8-inch Buddha statues.
The association hopes the museum will provide an opportunity for tourists and the general public to learn about Buddhist history and teachings. Two hundred people showed up for the museum's  grand opening on June 20th, which featured an exhibition of Chinese calligraphy and paintings.
THANK YOU FOR READING LION'S ROAR. CAN WE ASK FOR YOUR HELP?
At Lion's Roar, our mission is to communicate Buddhist wisdom in today's world. The connections we share with you — our readers — are what drive us to fulfill this mission.

Today, we're asking you to make a further connection with Lion's Roar. Can you help us with a donation today?
As an independent nonprofit committed to sharing Buddhist wisdom in all its diversity and breadth, Lion's Roar depends on the support of readers like you. If you have felt the benefit of Buddhist practice and wisdom in your own life, please support our work so that many others can benefit, too.

Please donate today — your support makes all the difference.

Lion's Roar is a registered charity in the US and Canada. All US & Canadian donations are tax deductible to the full extent allowed by law.