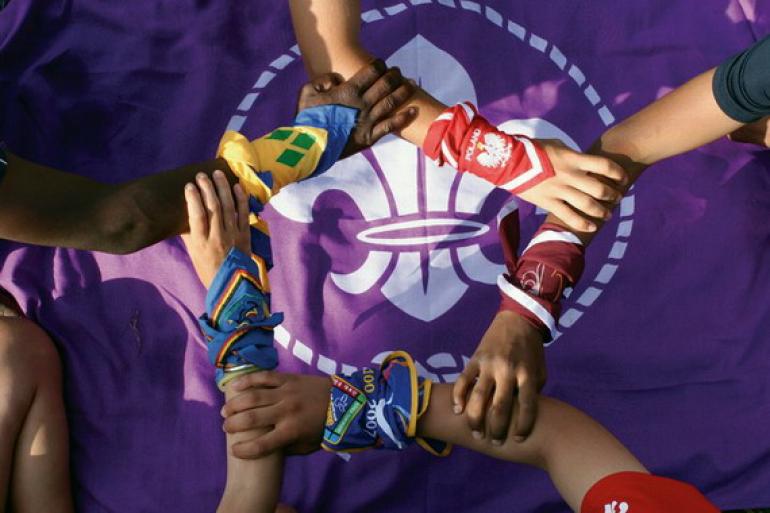 Forty scouts from the Muslim Scouts of France and the Buddhist-based Nature Scouts (also from France) gathered at a summer camp in France to promote mutual understanding and combat prejudice.
The week-long camp at at the Karma Ling Institute was a chance for the children, aged 7 to 11, to ask questions, to share some vegetarian meals, and above all to "plant the seed of peace within future citizens."
Scouting leaders in France were spurred to develop interfaith programs like this one following the Charlie Hebdo attacks last January.
"The idea is to put these children in an open space to learn to know the other," said Thierry Lemonnier of the Muslim scouts.
The Muslim scouts tried Buddhist meditation after which 9-year-old Romane commented, "Their prayer is like yoga. They do… nothing, but it's relaxing."
World scouting is the largest youth movement in the world with over 40 million members in 223 countries.