"We are facilitating recovery with love and care," reads the organization's website.
Tzu Chi Foundation, A Buddhist-inspired international NGO, plans to distribute 10,000 lbs of rice, 11,000 blankets, 200 portable beds, and 5,000 first aid kits to residents of Houston, according to a press release from the organization. Tzu Chi has already begun work on the ground, distributing 3,000 blankets to shelters.
"Let's act as one family to deliver our love to those impacted by Hurricane Harvey," writes the organization's CEO, Han Huang. "Disaster can strike any one of us and we must care for and support each other at devastating times like this."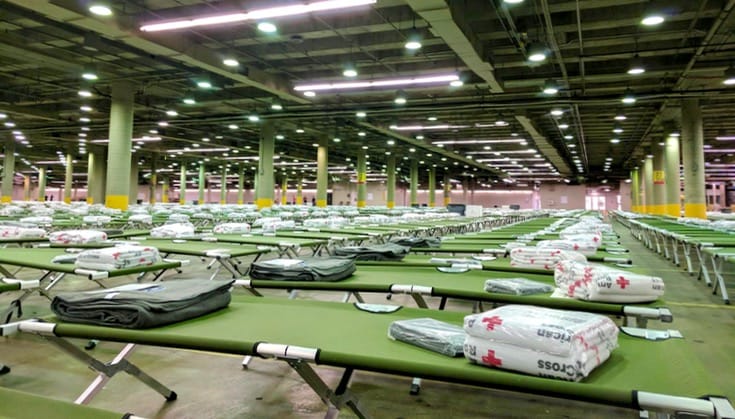 Tzu Chi was founded by Buddhists in Taiwan in 1966, with the mission of relieving suffering. "Tzu" means "compassion" and "chi" means "relief." Today, Tzu Chi is Taiwan's largest Buddhist organization, is accredited by the United Nations, has 10,000,000 members, and operates in 47 countries. Last year, the organization distributing $2 million in cash cards to victims of 48 disasters in the US.
All donations to Tzu Chi USA made until October 15 will go towards Hurricane Harvey relief efforts.