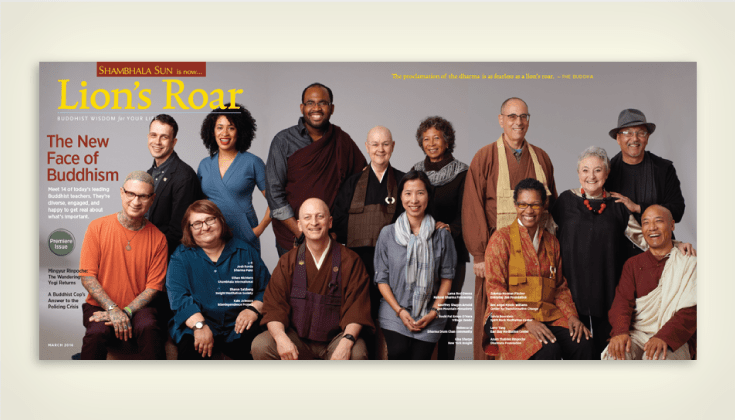 By now, you've seen the new cover of Lion's Roar magazine. The people at the Buddhist Peace Fellowship have, and they have some important things to say about it. BPF has posted five authors' thoughts on the cover and its headline, "The New Face of Buddhism," here.
These thoughtful pieces raise issues all Buddhists should consider. We know we will. They address not just this cover, but where Buddhism really is today and where it needs to go.
To us, this special cover points as much to Buddhism's hopeful future as it does to its present. We don't know exactly what form that future will take. We do know it will be co-created by many practitioners, we believe it will be very positive, and at Lion's Roar Foundation we will do everything we can to reflect, celebrate, and support it.
Thanks to the Buddhist Peace Fellowship and its five authors for starting this important discussion. Let's continue.