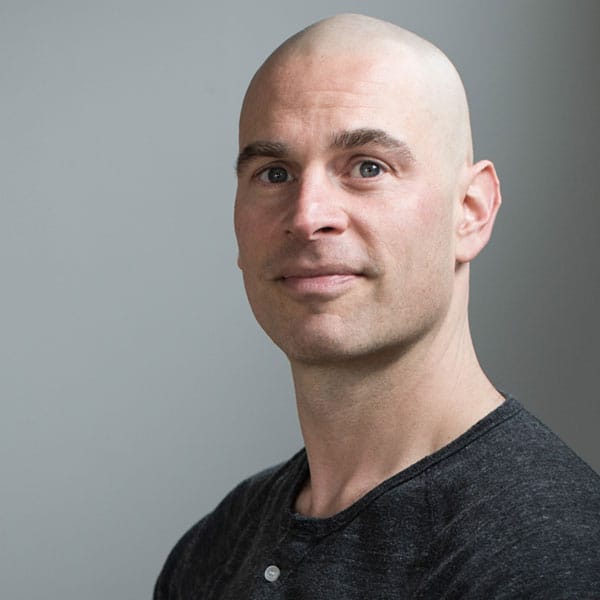 Michael Stone in 2015.
[Friday, July 21 update: Carina Stone, Erin Robinsong and Rose Riccio have released an official statement on the passing of Buddhist teacher Michael Stone. Read "Official statement on passing of Michael Stone released" here, and "Remembering Buddhist teacher Michael Stone" here.]
According to a message posted Friday afternoon on the Facebook page of British Columbia-based Buddhist teacher, yogi, and psychotherapist Michael Stone:
This post is to let you all know that Michael was hospitalized in Victoria yesterday evening. He is in a coma, and being monitored closely. Carina [Stone] is by his side. We ask that you send them both your thoughts and prayers. We cannot answer any individual questions at this time but will update this page as soon as more information becomes available, and according to the family's wishes. Thank you.
We've worked with Michael several times, featuring his writing in Lion's Roar magazine and collaborating on an online meditation course. We have reached out to extend our concern and best wishes and will post an update when one becomes available.
Update: at around 7pm EST, Friday evening, Michael's partner Carina posted the following, quoting the Evening Gatha as recited in various Zen communities, and including language from loving-kindness, or metta, prayers:
This is Carina Stone. Message to everyone who loves our Michael. He is between worlds right now. Sit, feel, cry, stand up and move your body. Feel his love, it's huge.
Life and death are of supreme importance
Time passes swiftly and opportunity is lost
Let us awaken, awaken
Do not squander your life
May all beings be happy
May all beings be healthy
May all beings be safe and free from danger
May all beings be free from their ancient and twisted patterns
May all beings be free from every form of suffering
He is the most generous, loving person I have known. I am grateful, I am sad. We are connected.
Love
Carina
---
Sunday, July 16 update: "Buddhist teacher Michael Stone, after hospitalization, to be taken off life support."
Monday, July 17 update: Michael Stone has passed away. Read "Remembering Buddhist teacher Michael Stone" here.
THANK YOU FOR READING LION'S ROAR. CAN WE ASK FOR YOUR HELP?
At Lion's Roar, our mission is to communicate Buddhist wisdom in today's world. The connections we share with you — our readers — are what drive us to fulfill this mission.

Today, we're asking you to make a further connection with Lion's Roar. Can you help us with a donation today?
As an independent nonprofit committed to sharing Buddhist wisdom in all its diversity and breadth, Lion's Roar depends on the support of readers like you. If you have felt the benefit of Buddhist practice and wisdom in your own life, please support our work so that many others can benefit, too.

Please donate today — your support makes all the difference.

Lion's Roar is a registered charity in the US and Canada. All US & Canadian donations are tax deductible to the full extent allowed by law.