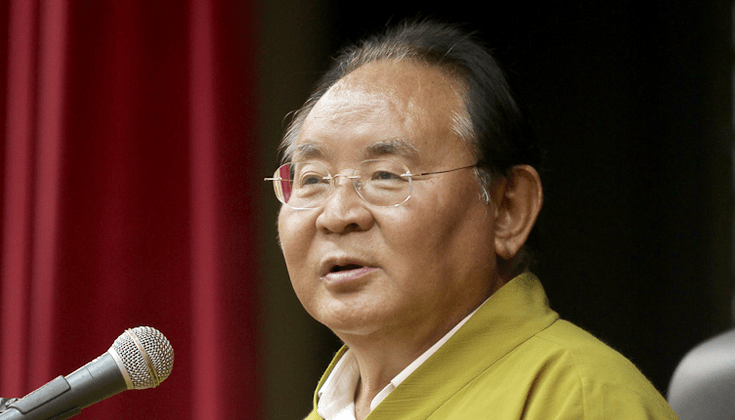 Sogyal Rinpoche. Photo via Flickr, under Creative Commons.
Tibetan Buddhist teacher Sogyal Rinpoche, who faced multiple accusations of physical and sexual abuse, has died, according to a post on his Facebook page. He was 72.
Sogyal was the founder of Rigpa, an international network of Buddhist centers, and the author of the best-selling book The Tibetan Book of Living and Dying. Sogyal retired from his role as spiritual director at Rigpa in August, 2017, after allegations surfaced that he had sexually, physically, and emotionally abused students for decades. According to the Facebook post, Sogyal died in Thailand after suffering a pulmonary embolism. He had been receiving treatment for colon cancer.
THANK YOU FOR READING LION'S ROAR. CAN WE ASK FOR YOUR HELP?
At Lion's Roar, our mission is to communicate Buddhist wisdom in today's world. The connections we share with you — our readers — are what drive us to fulfill this mission.

Today, we're asking you to make a further connection with Lion's Roar. Can you help us with a donation today?
As an independent nonprofit committed to sharing Buddhist wisdom in all its diversity and breadth, Lion's Roar depends on the support of readers like you. If you have felt the benefit of Buddhist practice and wisdom in your own life, please support our work so that many others can benefit, too.

Please donate today — your support makes all the difference.

Lion's Roar is a registered charity in the US and Canada. All US & Canadian donations are tax deductible to the full extent allowed by law.