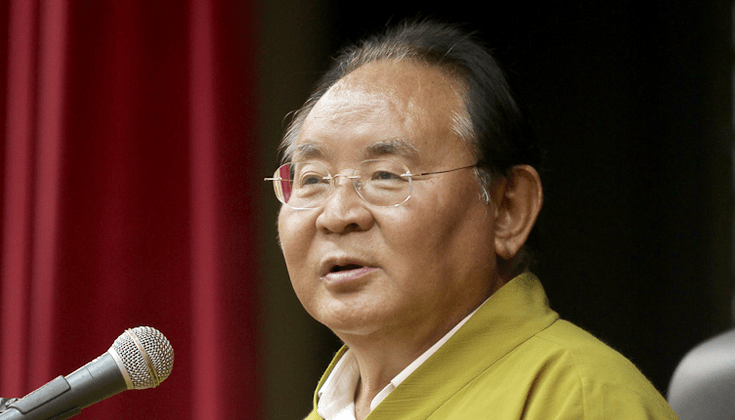 Sogyal Rinpoche. Photo via Flickr, under Creative Commons.
Tibetan Buddhist teacher Sogyal Rinpoche, who faced multiple accusations of physical and sexual abuse, has died, according to a post on his Facebook page. He was 72.
Sogyal was the founder of Rigpa, an international network of Buddhist centers, and the author of the best-selling book The Tibetan Book of Living and Dying. Sogyal retired from his role as spiritual director at Rigpa in August, 2017, after allegations surfaced that he had sexually, physically, and emotionally abused students for decades. According to the Facebook post, Sogyal died in Thailand after suffering a pulmonary embolism. He had been receiving treatment for colon cancer.