In contrast to the many media stories appearing lately about Buddhist-Muslim conflict in south Asia, the anxiety surrounding still-missing Malaysia Airlines Flight 370 has united the two faith groups, along with Christians and Hindus, in prayer for the passengers and their loved ones, reports USA Today.
Mass prayer services were held in Malay mosques, temples, and churches, including one for more than 1,500 members of the Penang police force. Shopping malls in the cities have also become outlets for people's feelings:
"At the upscale Pavilion Mall in Kuala Lumpur, accountant Jeffrey Sim wrote a prayer on a specially printed note for tying to a 'message of hope' display wall. 'I want to send them loving kindness, and the hope that they are in a safe place and happy, whether here or on the other side,' said Sim, 60, a devout Buddhist."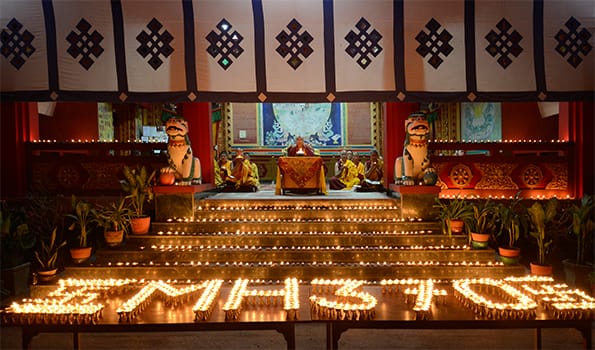 Elsewhere, the 17th Gyalwa Karmapa presided over a candlelight vigil for the flight passengers and all those connected with them at the Vajra Vidya Monastery in Sarnath, India, the sacred site of the Buddha's first teaching following his enlightenment. The Karmapa also dedicated the prayers to all distressed beings everywhere.