A directory of what Buddhists across the country are doing. Plus helpful teachings and commentaries for this critical time.
See how Buddhist communities participated in the weekend's activities in our new post, "Buddhists supporting Women's Marches share their photos and messages."
The inauguration of Donald Trump on January 20 has been the catalyst for a major showing of demonstration in response to his administration. Not least among these, of course, is January 21st's massive Women's March on Washington, and its "Sister Marches" being held throughout the country and the world. Because so many Buddhists, individually and in community, are in support of these actions, Lion's Roar has collected here event details and links for further information. We've also included a concise, helpful selection of teachings and commentaries, all offering inspiration through the Buddhist lens.
We'll be updating this page, so if you are aware of an event that you believe should be listed here, please email the pertinent details to [email protected]. Events with a Buddhist connection only, please.
Contents
---
Buddhists March: A Directory of Actions, Practice, and Learning in Response to the Inauguration
CALIFORNIA
Berkeley Zen Center: Just Sitting on Inauguration Day
Friday, January 20. "To mutually support one another during this time of transition in our country and world, and inspired by such offerings across the Bay at San Francisco Zen Center and throughout the country, we will offer a program of "Just Sitting" this Friday from 8am-6:30pm. This includes zazen and kinhin, a silent bag lunch (bring if joining for lunch), and concludes with a drop-in tea, zazen, and discussion. Come for a few minutes or the whole day. Everyone is welcome." More: https://www.facebook.com/events/1055226257916469
East Bay Meditation Center
Join the EBMC Contingent: Oakland Women's March, Jan. 21, 2017. People of all genders, you are invited to join in building beloved community. We will gather around our #EBMC banner near the corner of 8th and Jackson at Madison Park at 10 am on January 21, Saturday. The march begins at 11 am and ends at Oscar Grant Plaza at 12:30 pm, then the rally begins. … Join our East Bay Meditation Center Sangha to practice moving-together-in-community meditation at the Oakland Women's March on Saturday, January 21. People across the gender spectrum and folks using wheelchairs and scooters are welcome. We are moving together in community to heal from the violence, hatred and fear that pervades our current political arena. We are participating in this event to build and nourish beloved community by cultivating compassion and understanding for ourselves, our country, and our world. Bring your own signs (optional), hearty snacks and water. See links below for more info. Questions? Contact Joan at [email protected]
Oakland: Sisters Sanghas walking together
January 21. We are of all genders and from communities throughout the Bay Area up to Sonoma. A growing pan-Buddhist presence  will walk with a banner ("Making Compassion Great Again"); we invite anyone to join in this family friendly activity. Sanghas include: Bay Zen Center; Berkeley Zen Center; Clear Water Zendo; Crimson Gate Meditation Community; Everyday Zen Foundation; Joyful Mind Project; Lotus Sangha; Mindful Peacebuilding; Thich Nhat Hahn/Interbeing Sanghas; Sonoma Zen Sitting Group; Stone Creek Zen Center; ZenStreets. We will gather at 
9:45am
 at 8th and Oak St. in Oakland and then join the March. Anyone who prefers to meet at
9am
 at Berkeley Zen Center can join those traveling from there by Bart to our meetup location in Oakland. Please visit
"Zen Streets" facebook page
for updates or email 
[email protected]
.
Sacramento Dharma Center: Inauguration Day Meditation and Prayer
Friday, January 20. 9am-12pm. "The election is over. We are faced with dramatic change. We need each other more than ever." 3111 Wissemann Dr. More: https://sacdharma.org/
San Francisco Zen Center: An Afternoon of Just Sitting
Friday, January 20, 1-5:15 pm at San Francisco Zen Center, 300 Page Street. "This afternoon of sitting is also an expression of support for the Million Women March on Washington on January 21." More: http://blogs.sfzc.org/blog/2016/12/27/just-sitting-on-inauguration-day/?utm
Santa Cruz Zen Center: Presidential Inauguration Day Morning Sitting
Friday, January 20, 9:20-11:30am (including ceremony for peace). Zazen, kinhin, chanting of Enmei Jukku Kannon Gyo dedicated to peace, harmony, and well-being for our country. All are welcome at any time. 113 School Street, Santa Cruz, CA 95060
More: https://sczc.org/calendar
Spirit Rock: Inauguration Day Community Gathering & Sit
Friday, January 20, 6:30-8:00pm at the Community Meditation Center, 5000 Sir Francis Drake Blvd., Woodacre, CA. "We are coming together as a community to hold our experiences around national events with compassion and to support one another during this moment of change and uncertainty." More: https://spiritrock.org/calendarDetails?EventID=4585
Ziji Collective: Meditation Stations at Bay Area Women's Marches
"In order to support the shift towards mindful activism, the Shambhala Ziji Collective will host a space to strengthen body, heart, mind and spirit at the SF and Oakland Woman's Marches. Shelter, sitting and breathing space, and food will be offered. We will set up in SF and Oakland; Oakland at 12:30, SF at 3. Locations are TBD."
More: https://www.facebook.com/events/241655906239965/
Zen Center of Los Angeles: LA Women's March
Friday, January 20, 9am-4pm. "This year in lieu of our January Day of Reflection, ZCLA Sangha members will be encouraged to attend the Women's March Los Angeles." More: https://www.facebook.com/zencenterla/posts/1146483962067395
NORTHWEST
Eugene, Oregon Women's March – Zen West – Empty Field, Corvallis Zen Circle, Sangha Jewel Temple
Saturday, January 21, Noon – Federal Building Gathering for talks followed by march (0.6 miles) through downtown Eugene ending up at WOW Hall by 3 PM. More: https://www.facebook.com/groups/946398335494034/
Portland: Buddhists for Change
January 21. Buddhists for Change will be meeting at 11:30am, before Portland Oregon's sister march to the Women's March on Washington, at the battleship memorial in Tom McCall waterfront park. We will march together, several priests will be dressed as priests, and some of us will be carrying signs identifying ourselves as Buddhists. For more information: http://buddhistsforchange-pdx.weebly.com/marching-together-jan-21st.html
Red Cedar Zen Community (Bellingham, WA)
Friday January 20th. Noon – 1pm. Let Love Be Our Legacy – special meditation and service in support of awareness, peace, and inclusion. 1021 N. Forest St, Bellingham, WA 98225
SOUTHWEST
Upaya Zen Center
Taking an unusual pause from a sesshin, the Upaya Zen Center will join the Women's March in Santa Fe on Saturday, January 21 st 11 am. The Santa Fe March steps off from the Bataan Courthouse and ends at the Roundhouse. In addition, the Upaya Zendo encourages guests to join one of the 3 daily sits on January 20th, Inauguration Day; schedule. For more info call 505-986-8518.
MIDWEST
The Bozeman Dharma Center: Embracing Change: Inauguration Day Sit
Friday, January 20, 3:00 pm – 7:00 pm "In recognition of Inauguration Day and the unceasing change that is life, come together in silence to create harmony, find refuge, and develop clarity on how you can best serve life." 1019 E Main St #202 Bozeman, MT. More: https://bozemandharmacenter.org/calendar/
Des Moines Zen Center: Just Sitting on Inauguration Day
Friday, January 20, 10:00 am – 12:00 pm and 6:00 – 6:40 pm 822 35th Street, Des Moines. Honoring this time of change and the need many of us feel to be connected to a place of compassion and equanimity, Des Moines Zen Center will offer an open period of zazen ("just sitting") meditation throughout Inauguration Day. Sitting in silence with others allows us to listen more deeply. This period of practice will be dedicated to bearing witness to the suffering of ourselves and others in Iowa and our world, recognizing our interconnectedness and clarifying a responsible and responsive path towards a courageous future. Informal tea offered following at noon and 6:40 pm. There is no fee for this event. Meditation instruction offered. Come when you can, leave when you have to. All are welcome. For more information, please email [email protected].

Northfield Buddhist Meditation Center
January 20. 12-5: Sitting and walking meditation with closing ceremony at
4:45
. Instruction available. (Follows an 11-12 chanting/meditation event led by a yogi.) 313 1/2 Division St., Northfield, MN.
3 Jewels Yoga Sangha: Living Into Community, Building Our Capacity with the Noble Eightfold Path
Sunday, January 22. 11am-2pm. "In the full embrace of sangha, we find refuge in our shared commitment to foster compassion, skillful understanding and authentic connection while building our capacity to guard our hearts against the forces that would immobilize us with fear and divide us with hate." 1806 E. Michigan Avenue in Lansing, Michigan. More: https://3jewelsyoga.com/2017/01/11/special-sangha-event-122-deep-refuge-restoration-circle/
SOUTH
Austin Zen Center: Women's March on ATX and Sign Making Party
Saturday, January 21. March from Austin Zen Center after the scheduled Dharma Talk at 10am to the African Heritage Sculpture on the south lawn of the capitol. "From there we will show our strength, power and courage in a peaceful march, followed by gathering on the lawn for a group meditation and possible chanting service." 3014 Washington Square Austin, TX.
More: www.austinzencenter.org
Heartwood Refuge: "Walking Our Talk" – Washington DC Women's Gathering – A Bearing Witness Street Retreat
January 20 – 22. Depart Hendersonville, NC on Jan. 20 via coach bus at 9pm, arrive in Washington, DC at 9am. "History has shown us how quickly liberties gained can be lost if we fall asleep, get complacent, or become too tired to care. It really matters — just showing up for this historic event." More: https://heartwoodrefuge.org/embracing-simplicity-sangha-activities/
Sarasota Zen Center: Solidarity March
Saturday, January 21. Noon-4pm. The Sarasota Zen Center will be attending the Solidarity March accross the Ringling Bridge in Sarasota, FL. "This is an opportunity to express solidarity with faith and community organizations working for peace and justice in Sarasota. We will march under a banner with this quote: 'I have decided to stick with love. Hate is too great a burden to bear.' -MLK Jr." More: http://tinyurl.com/z5ysxg3
NORTHEAST & WASHINGTON
ARISE Sangha: Calling Practitioners to "Go As A River" in support of the Women's March on Washington
Saturday, January 21st, 8:30am. ARISE Sangha invites "members of sanghas, friends, families, and other hearts wanting to join this powerful collective energy of peace" to gather in Washington, DC outside of the Starbucks coffee shop at 325 7th Street NW (7th & E) anytime after 8:30am. They will leave for the march around 9:30am.
More: https://www.facebook.com/Womens-March-on-Washington-2017-1243209489105350/
Brooklyn Zen Center: Emboldening the Bodhisattva Heart in Demanding Times with Greg Snyder
January 21. 10am-6pm. "Our one-day sit will take place during a time of national political transition with far-reaching implications for many. As those committed to the Bodhisattva path of practicing and living for the liberation of all beings, how do we understand our role in the wider world?" 505 Carroll Street, Suite 2A Brooklyn, NY.
More: https://brooklynzen.org/events/event/one-day-sit-with-greg-snyder-jan-21/
Great Pond Sangha: Marching Together
January 21. Boston Women's March for America, 11am at Boston Common. "Great Pond Sangha of North Parish (North Andover, MA) will be marching together with our North Parish Unitarian Universalist Congregation friends. We walk together in support of a more peaceful, compassionate and just world." More: https://www.facebook.com/greatpondsangha/
Insight Meditation Community of Washington: Taking Refuge in The Sangha
The Insight Meditation Community of Washington is holding a series of Inauguration Week retreats "designed specifically to support the larger sangha in preparing for and coming back into balance after any actions over the weekend." Friday, January 20th, 9am–3pm, a daylong retreat "Holding Fast to Love: Practices to Deepen Kindness, Courage and Community" at River Road Unitarian Church in Bethesda, MD. Sunday, January 22nd, 1:30–5:30pm, a half-day retreat, "Coming Home to Wholeness: Mindfulness and Self-Compassion Retreat for Women," in Baltimore, MD. More: https://imcw.org/events/
The Interdependence Project:  Women's March on NYC — Meditate + march with the IDP community!
"Join us on January 21st, a day of national organized action for all those who face discrimination, injustice, harassment, or other mistreatment, to meditate and march with The Interdependence Project!" More: http://www.theidproject.org/events/2017/01/21/womens-march-nyc
NGAKPA International: Women Meditation and Power with Pema Khandro
Sunday January 22, 1pm-3pm. "Join Pema Khandro Rinpoche for a Buddhist teaching, meditation and prayer in honor of the historic Women's March on Washington." 1715 Q St NW, Washington, DC. More: http://ngakpa.org/upcoming-programs/562/women-meditation-and-power/
No Barriers Zen: Saturday Morning Meditation and Optional Women's March
Saturday, January 21st. Zazen will be held from 10:00-11:00AM at SAC Chapel at Gallaudet University before walking over to join the march. "We are a sangha of LGBTQ, People of Color, and people with differences and disabilities, lead by a Deaf Buddhist monk." 800 Florida Ave. NE Washington, D.C.
More: https://www.facebook.com/events/1768764373446597/
NYC Buddhist Groups Unite for Women's March
Saturday, January 21. 11:45am-4pm. "Join Members from: Shambhala Meditation Center of NYC, The Zen Center of New York City, Brooklyn Zen Center, New York Insight Meditation Center, Nalanda Institute, and more as we march together for this historic march in NYC." Meet at the Northeast corner of Lexington and 47th St. at 11:45am. More: https://www.facebook.com/events/735743006586063/
The Rubin Museum: Timeless Art for a New Era
Friday, January 20. Free admission to the museum all day, 11am-10pm. "Much of our art is centuries old, yet it addresses ideas that are more relevant than ever: compassionate action, wisdom, and empathy. On Friday, January 20, come as our guest – Admission will be free all day. Come contemplate, get inspired, and be in community with others. The world needs us." 150 West 17th St. New York, NY. More: http://rubinmuseum.org/visit/plan
Shambhala Meditation Center of Washington: Room to Breathe and March then Meditate
"On the occasion of the presidential inauguration weekend (Friday and Saturday, January 20 and 21) during what might feel like a chaotic, upsetting, and emotionally charged time, the Shambhala community of Washington, DC will open its doors to the general public for free meditation practice and Introduction to Meditation classes for anyone looking for rest, calm, and sanity." "Room to Breathe" Friday, January 20. 9am-5pm. "March then Meditate" Saturday, January 21. The DC Ziji Collective will meet at the center at 8am for meditation, then go to the Women's March together. All are welcome. 3520 Connecticut Ave NW Washington, DC.
More: http://dc.shambhala.org/program-details/?id=303217 and http://dc.shambhala.org/program-details/?id=305700
Village Zendo joining Women's March in NYC
Since our beginning, the Village Zendo has stood up for social justice issues. We have marched in demonstrations for action on AIDS, for LGBT rights, for civil rights, and opposing the wars in Iraq and Afghanistan, for Climate Change, and more recently to change prison terms and to close Rikers. On January 21, we are called once again to summon our Bodhisattva energy and strength to serve notice that political forces dominated by hatred and greed shall not succeed. Instead, by standing up with other groups in New York City and those in Washington DC, and around the country, we will offer our Zen Buddhist wisdom and energy to creating and sustaining an Awakened Way for all beings. Although the march is called a "Women's March," male Bodhisattvas are encouraged to attend, since as the Vimalakirti Sutra says, "Therefore the Buddha teaches that all phenomena are neither male nor female." Please join us, and all the groups who will be marching for peace and justice. The march will go from Dag Hammarskjold Plaza, First Avenue @ 48th Street to Trump Tower. March start times will be staggered, starting at 11:00 am. VZ meeting time and place to be announced. Contact: [email protected].
Zen Women Gathering in D.C.
January 21. "We will be marching as Zen Women with a banner reading 'Zen Women for Democracy' and a sign 'Zen Women Making Compassion Great Again.' Any and all Buddhists can join our group; we will be gathering in DC. Some the night before and some the day of the March in Washington. Details for preparation and meeting-up location for the March available through grace@schireson.com; [email protected], or [email protected]. This group is also initiating a "Night Before the March" meeting on January 20th, at All Beings Sangha Zendo, 2801 Adams Mill Road NW, WDC 20009. Email for details.
INTERNATIONAL/ONLINE
Buddhist Peace Fellowship presents "Refuge & Resistance," a live video-conference, free to join.
January 24, 5–7pm PDT // 8–10pm EDT More: https://www.bpf.org/
Nasty Buddhist Women (Facebook Group)
The Peaceful Sea Sangha: "A possible Buddhist Ceremony for the Inauguration"
Zen teacher Edward Espe Brown and The Peaceful Sea Sangha invite practitioners to attend to Donald Trump's vow in a "prayerful ceremonial context," as he takes the oath of office on inauguration day. They have composed an outline for a ceremony that anyone can perform on January 20, with the intention to "provide a profound and sacred framework to what is happening." The full ceremony can be read on https://peacefulseasangha.org/calendar/
---
The Women's Marches: Further Details
Women's March on Washington:
https://www.womensmarch.com/
List of Sister Marches:
"Sister Marches are happening in cities across the country and around the world. Find one in your area here." https://www.womensmarch.com/alaska/
Women's March on NYC:
https://www.eventbrite.com/e/womens-march-on-nyc-tickets-29464021682?aff=es2

---
Teaching and Commentaries
A selection of articles from Lion's Roar magazine, Buddhadharma, and LionsRoar.com, offering insight, inspiration, and commentary for engaging in actions while maintaining Buddhist values.
Real political change must be spiritual. Real spiritual practice has to be political. Buddhist teachers Sharon Salzberg and Rev. angel Kyodo williams on how we can bring the two worlds together to build a more just and compassionate society. See also: "Rev. angel Kyodo williams on why she's hopeful about this moment in US politics."
"In social justice work the only option is loving everyone. Otherwise, there is no path to real change."
David Loy on why the bodhisattva ideal is what the world needs now.
"The vision of socially engaged Buddhism is to help develop an awakened society that is socially just and ecologically sustainable. It seeks to open up new perspectives and possibilities that challenge us to transform ourselves and our societies more profoundly."
Mushim Ikeda says it's not enough to help others. You have to take care of yourself too.
"I've formulated a 'Great Vow for Mindful Activists':
Aware of suffering and injustice, I, _________, am working to create a more just, peaceful, and sustainable world. I promise, for the benefit of all, to practice self-care, mindfulness, healing, and joy. I vow to not burn out."
Pema Chödrön, Norman Fischer, Roshi Joan Halifax, Ethan Nichtern, Jan Willis, Noah Levine, and more provide commentary, comfort, and inspiration. Also available as a downloadable PDF.
"Now is the time we have been practicing for." —Zenju Earthlyn Manuel
Getting hooked by your habitual reactions isn't going to help anyone, says Susan Piver. She suggests five ways you can respond more skillfully.
"What can you do for your world? What or who needs tending? What needs to be added or eliminated? This is a time to look squarely at the piece of land that you are responsible for."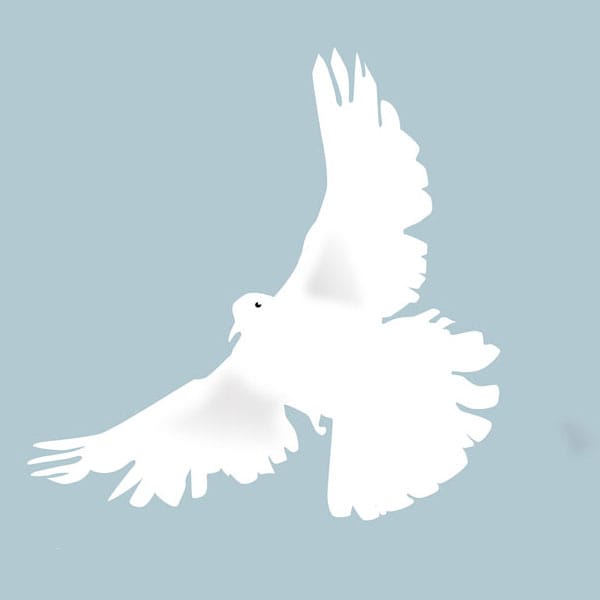 There is a key moment, says Pema Chödrön, when we make the choice between peace and conflict. Here she describes a practice we can do at that very moment to bring peace for ourselves, for others, and for the world.
"If the path of the peacemaker, of happiness, is being open and receptive and one with your experience, then settling the score is the path of making war, whereby aggression gives birth to aggression and violence gives birth to violence. Nothing is settled. Nothing is made even."
An invitation for article submissions from Lion's Roar editor-in-chief Melvin McLeod.
This commentary from the coming Spring issue of Buddhadharma is too timely not to share now. In it, monk-scholar Bhikkhu Bodhi urges Buddhists to become "more visible as advocates of peace, basic sanity, and social justice" — and explains why doing so transcends party politics.
"We're entering a turbulent time when it won't be enough for us merely to adopt the dharma as a regimen of resilience, a means of maintaining inner balance against the shock waves rippling across the social landscape."
Encouraging Buddhist communities to rally against the incoming Trump administration, San Francisco Zen Center priest Jiryu Rutschman-Byler argues that the idea of "apolitical Buddhism" is flawed from the start, based on four misconceptions.
"When someone is attacking our friends, or our relations, or our earth, or ourselves, we must tell them to stop. Even if that means we have to let go of our ideas about "emptiness" and descend into the mud of 'politics.'"