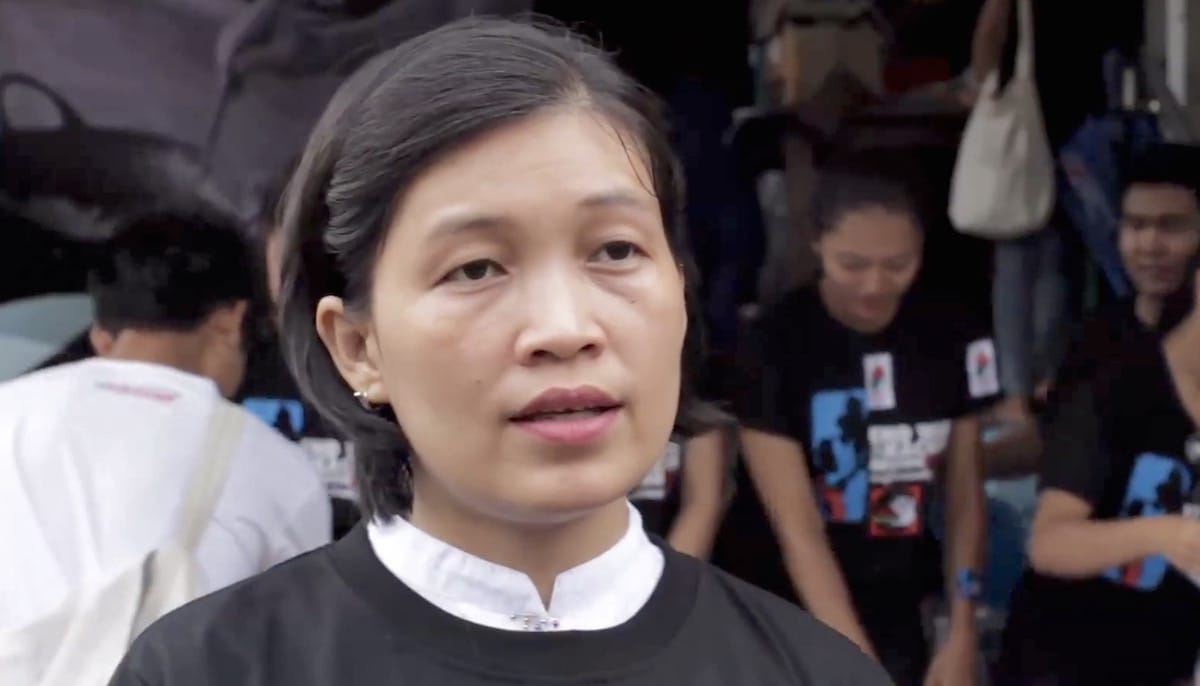 Activist May Sabai Phyu, from "
May Sabai Phyu from KPN
" on YouTube.
On Tuesday the parliament of Burma (Myanmar) passed the "Buddhist Women's Special Marriage Bill," a controversial measure that requires Buddhist women to register with the government if they intend to marry non-Buddhists. Marriages, the measure states, can be stopped if there are "objections."
Human Rights Watch called the law "incredibly dangerous" and characterized it as being in line with other recent attempts by extremist Buddhist monks in Southeast Asia to incite hatred against Muslims.
The bill is one of four "Protection of Race and Religion Laws" which have been widely criticized as discriminatory by rights groups. The law is considered by observers to be latest attempt to marginalize the Rohingya Muslims who are treated as "outsiders" by Burma's government and who have fled in their thousands to neighboring countries such as Thailand and Malaysia.
Local human rights activist May Sabai Phyu told Al Jazeera,"They are just doing this for political purposes, it's not about protecting women's rights." She added that the bill was a sign that "one dominant religion is starting to influence the state or the government."
More Lion's Roar coverage of the ongoing situation in Burma: