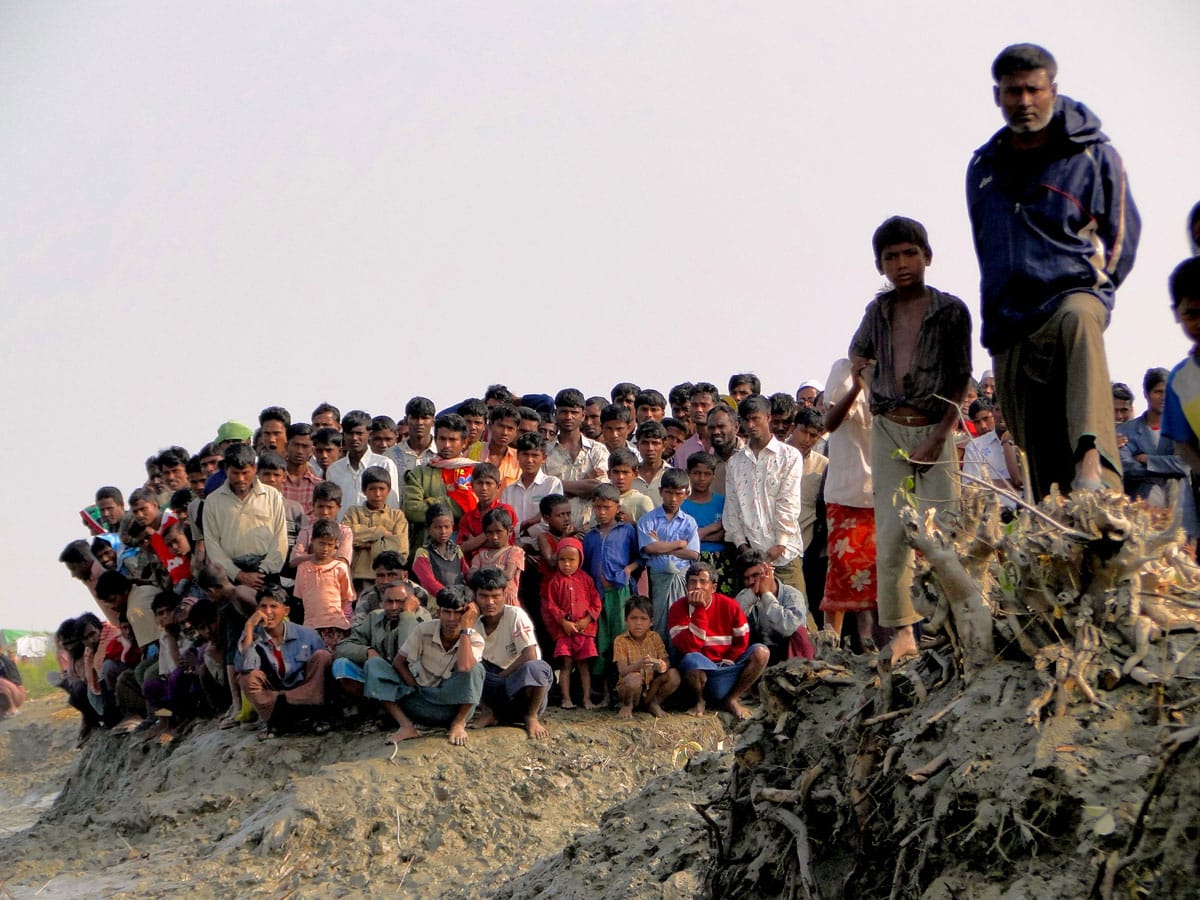 A group of Rohingya people in Rakhine State, Burma. Photo by Evangelos Petratos EU/ECHO, January 2013
The government of Burma has revoked temporary voting rights to the Rohingya people mere hours after granting them.
Approximately 1.3 million Rohingyas, a Muslim minority, live in Burma, in the strategically important coastal area of Rakhine State, their ancestral land. The United Nations has called the Rohingya "one of the world's most persecuted minorities."
Many of the Rohingya and other minorities in Burma hold temporary identity papers known as "white cards." On Tuesday the Burmese parliament granted white-card holders the vote, but on Wednesday night, following protests that day in Yangon, President Thein Sein issued a statement rescinding the amendment.
In what Harvard scholar Maung Zarni has called a "slow-burning genocide," almost a quarter million Rohingyas have been forced to live in internment camps. Those outside the camps are denied access to citizenship, education, healthcare, and freedom of movement.
Since Burma's transition to "quasi-civilian rule" (as Jack Kornfield has characterized it), violence against the Rohingya has been fomented by nationalist Buddhist monks, political groups, and "the remnants of the dictatorship."
Buddhist teachers around the world have decried the persecution of Rohingya Muslims and the betrayal of the Buddhist teachings. As Hozan Alan Senauke wrote in Buddhadharma, "Shakyamuni Buddha lived in a place and age of great diversity and change. He never taught fear. He never advocated violence."
For more on what you can do to help, please see the resources listed at the conclusion of Jack Kornfield's call-to-action in Lion's Roar.