Register to bid, browse the catalogue, and join the fun November 12-28.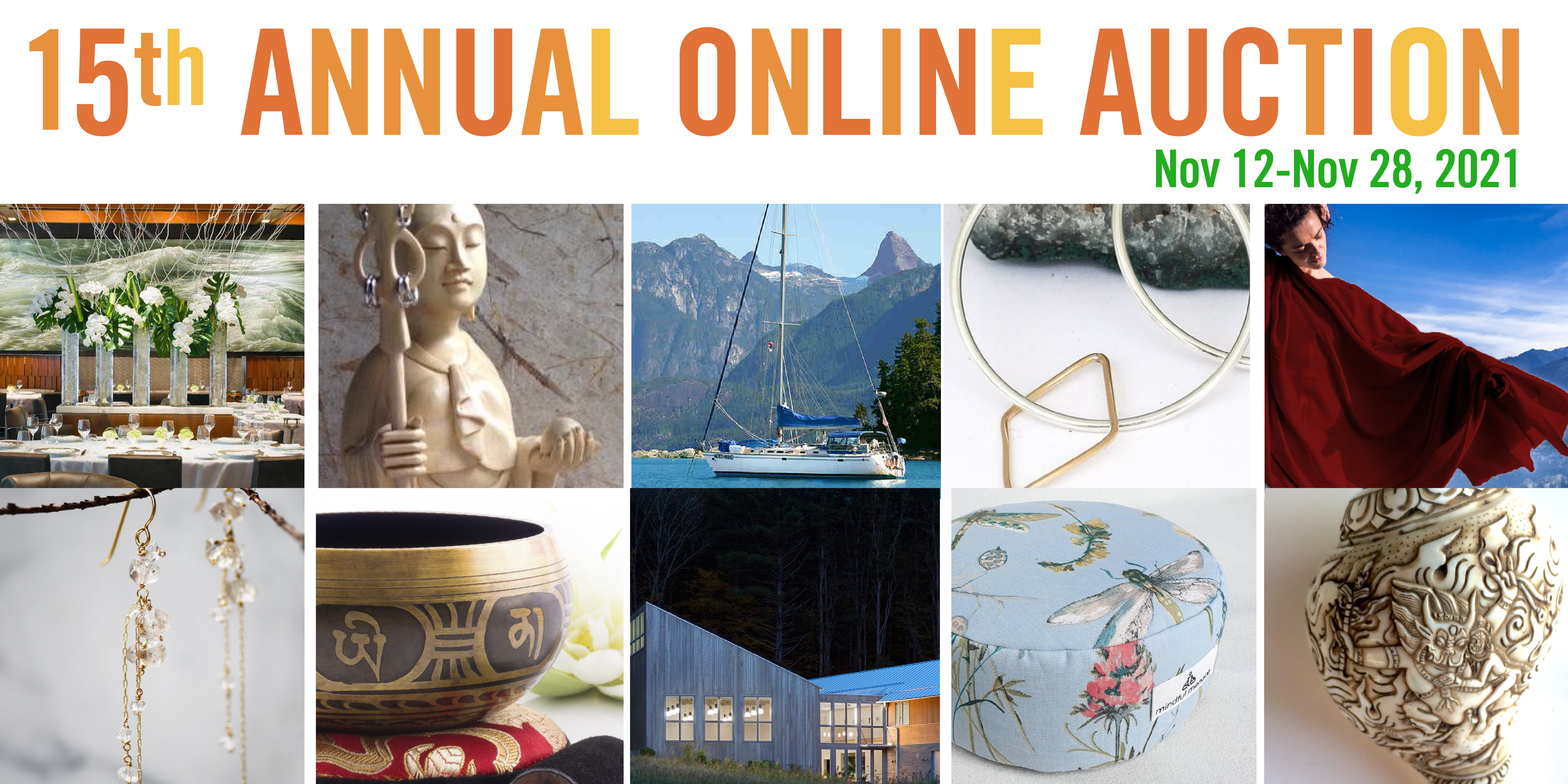 It's that time of year again – we're getting ready to kick off our Annual Online Auction. This year, we're celebrating 15 years of online bidding fun! We are filled with gratitude for all the support we've received from donors and bidders through the years. Will you join us for another exciting event? Mark your calendars for November 12-28.
There's something for everyone in the catalogue of over 300 unique items – meditation supplies, retreats and vacations, Buddhist art, jewelry, books and collectibles, programs, and so much more.
All proceeds from the Online Auction go toward supporting the Lion's Roar mission: communicating Buddhist wisdom and practices in order to benefit people's lives and our society, and supporting the development of Buddhism in the modern world. It's our biggest fundraising event of the year, and because of it (because of you!) we're able to do what we do here at Lion's Roar.
Bidding opens this Friday, November 12th. Click here to register to bid and browse the catalogue.
New to the auction? Here's how it works:
Register here to bid. (Be sure to check all your email folders for our confirmation email).
When you see something you like, use the "Add to My Items" button that appears under the "Item Number" in each listing.
Items that you add will be tracked and you will be informed of any bidding activity.
When the auction closes, any items for which your bid was the highest will be yours, and we'll be in touch!
Questions? Reach out to our auction coordinator, Cindy at [email protected]
Happy Bidding!