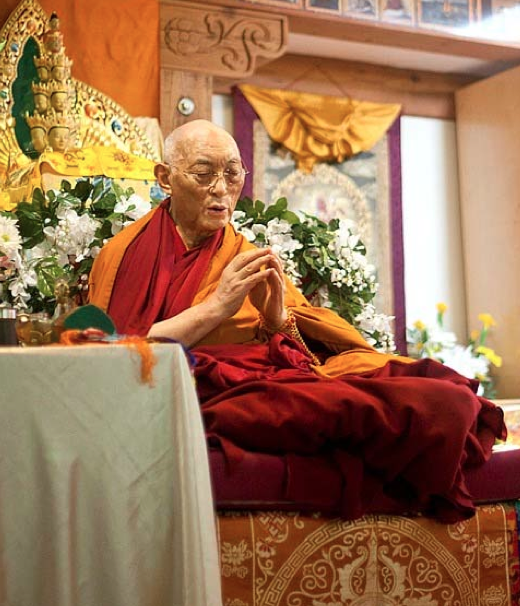 His Eminence Choden Rinpoche passed away on September 11 2015 at Sera Je Monastery in India.
An expert in monastic discipline (Vinaya), Choden Rinpoche was born in 1933 in eastern Tibet and was one of the two Sera Je lamas chosen to debate with His Holiness the Dalai Lama during His Holiness's geshe exams. Choden Rinpoche stayed in solitary retreat in Lhasa from 1965 to 1985. After leaving Tibet he taught at Sera Je Monastery in south India for many years.
At the request of Lama Zopa Rinpoche, Choden Rinpoche visited the West several times to lead retreats and give teachings.
Read more about the life of Choden Rinpoche via the Foundation for the Preservation of the Mahayana Tradition.