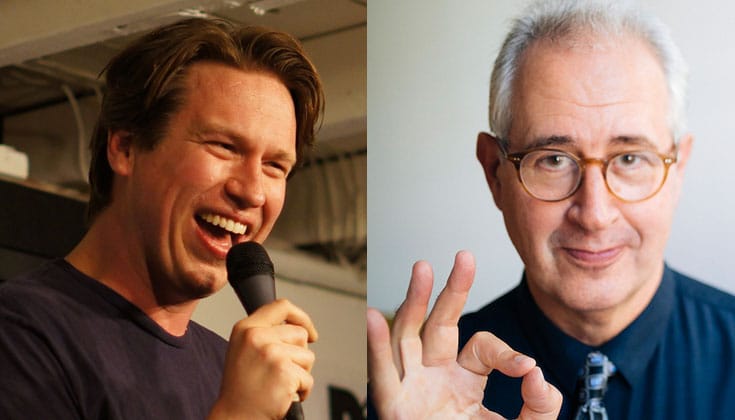 Pete Holmes and David Nichtern. Photos via
Kevintporter
and Nerdist.
Introducing David Nichtern in a new installment of his You Made It Weird podcast, comedian (and spiritually curious seeker) Pete Holmes says the musician, songwriter, and Buddhist teacher "really blew my mind." Holmes and Nichtern were recently in the same place — on retreat with Ram Dass  — and so Holmes took the opportunity to record a full interview with Nichtern, right there in Holmes's Maui hotel room.
The two-hour-plus interview can be streamed here.
Holmes is also one of the comedians (along with Sarah Silverman, Tig Notaro, Garry Shandling, and others) included in "Wise Fools," our feature about some of the ways that modern comedy and Buddhist thought dovetail.