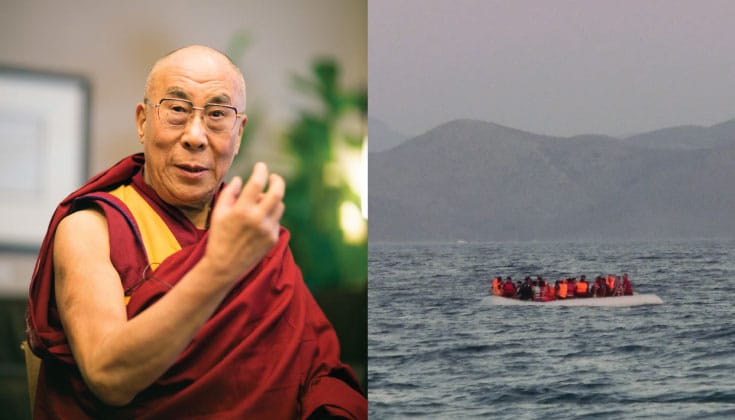 Photos by
Christopher Michel
,
International Federation of Red Cross and Red Crescent Societie
.
The Dalai Lama, on tour in the United Kingdom, praised Germany and Austria on Monday for their response to the international refugee crisis. As The Guardian reports, His Holiness held back from criticizing the UK government for having a lesser response, and "called for religious harmony across the globe, saying that faith was depicted as the cause of conflict. 'People feel religion is a troublemaker [but in fact] religion teaches compassion, tolerance, forgiveness and contentment.'"
The Dalai Lama also again criticized China's "politics of suppression." On Saturday, still in Dharamsala, His Holiness had "stressed the need for more research works on the Panchen Lama after China last week said that the second-highest figure in Tibetan Buddhism is 'living a normal life'." This year marks the twentieth anniversary of the disappearance of Gendun Choekyi Nyima, the missing Panchen Lama.