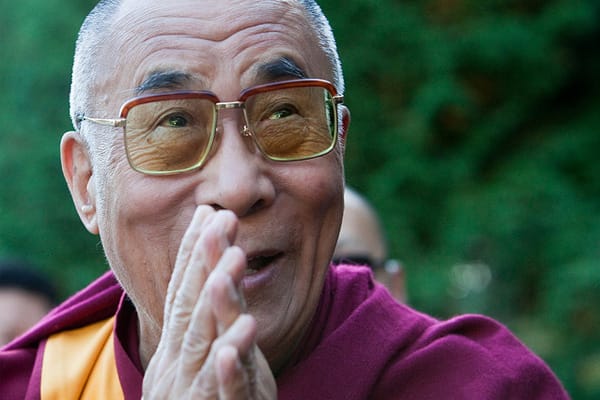 In a recent talk in India, the Dalai Lama claimed that Chinese President Xi Jinping has made public acknowledgments that Buddhism has a place in Chinese culture and a role to play in its preservation. Various sources with ties to Chinese leadership have made the same claim, stating that Xi feels the Chinese people are obsessed with money and in a moral decline. It is believed that Xi intends to relax suppression of religion in hopes that it will fill a moral void and help stem corruption.
The Dalai Lama commented:
"Preservation of Tibetan Buddhist knowledge, culture and language is of immense value to the Chinese people. President Xi Jinping has publicly said that Buddhism has a role to play in the preservation of Chinese culture. …I think till 30 years ago, or even 15-20 years ago, no other Communist party leader [was seen] showing some respect to or appreciation of Buddha dharma. Preservation of Tibetan culture, Buddhism, Buddhist leadership… should be paid some attention."
Echoing his own Middle Way Approach, he added, "They [China] must give us genuine freedom for preservation of our culture. In long run this will be of immense help to Chinese Buddhists."
The Dalai Lama added this was the first time in years that any leader of the Communist Party of China, which rules the country, has openly acknowledged the role of religion in Chinese society.